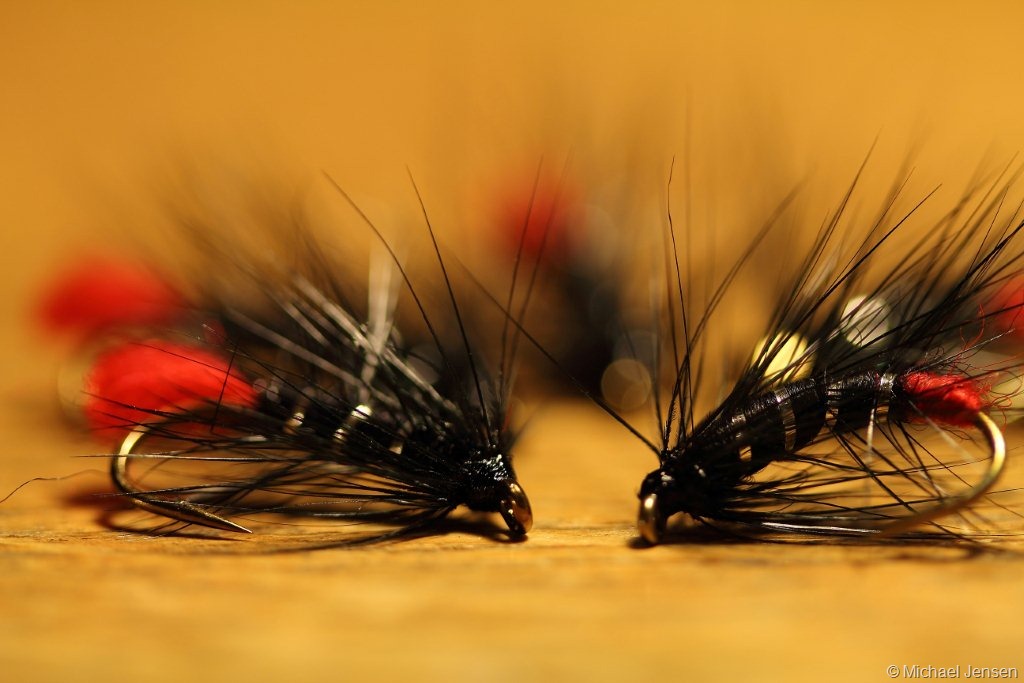 I tied up a hatch of classic Black Zulus today. I think the combination of black, red and silver makes some of the most trout catching flies ever. The Zulu as well as the Soldier Palmer is incredibly simple.
Our friends Lasse and Gitte dropped by tonight. Lasse and I are going on a fishing trip to Sweden this summer, so we're making plans, tying flies and all that stuff you do to get trough winter. Turned out that they (Lasse and Gitte) were on a Stone Age diet (at least this month:0) – which was kind of interesting… and a lot of fun.
We made new plans for book production – a series of short photo essay books – and a lot of eBooks.
Share