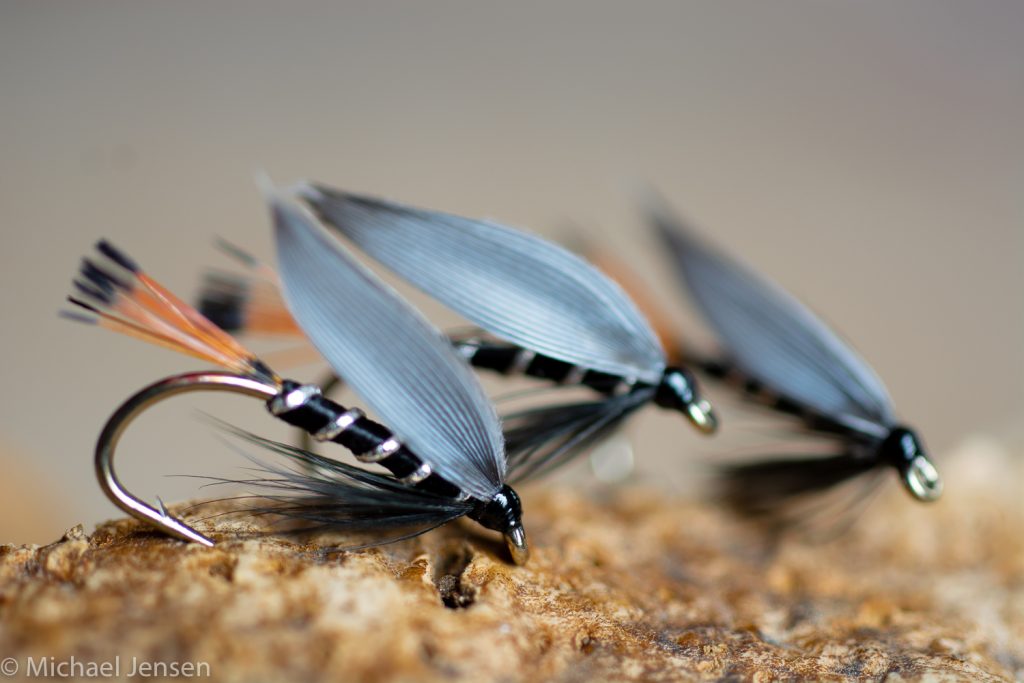 This classic wet fly is very popular among stillwater anglers on the British Isles, since it is a great imitation of the black midges hatching from spring to early summer. I've used it with great success for that same task here in Scandinavia, and consider it to be a very effective fly for brown trout and sea trout in streams as well. In small sizes it is a great grayling fly.
The history of this fly is a bit vague. Some anglers are attributing its origin to Ireland, but the use of the word blae to describe the bluish grey hue of the wing, seems to indicate a Scottish heritage.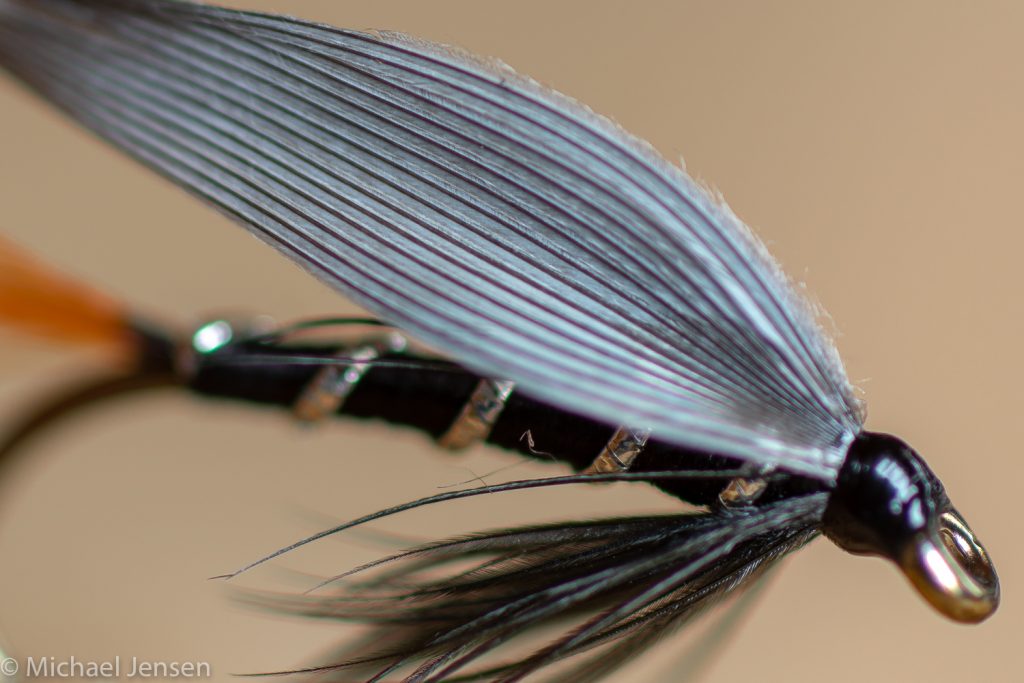 The original recipe called for mallard primary feather for the wing, but any feather with a bluish grey hue will do.
Anyway, this fly is a real confidence fly for me, combining the classic beauty of a quill winged wet fly with the close resemblance to a hatching midge. I always keep a few of these in my wet fly box, often together with the very similar hackled fly the Black Pennell, a wet fly that was devised in the nineteenth century by H. Cholmondeley Pennell.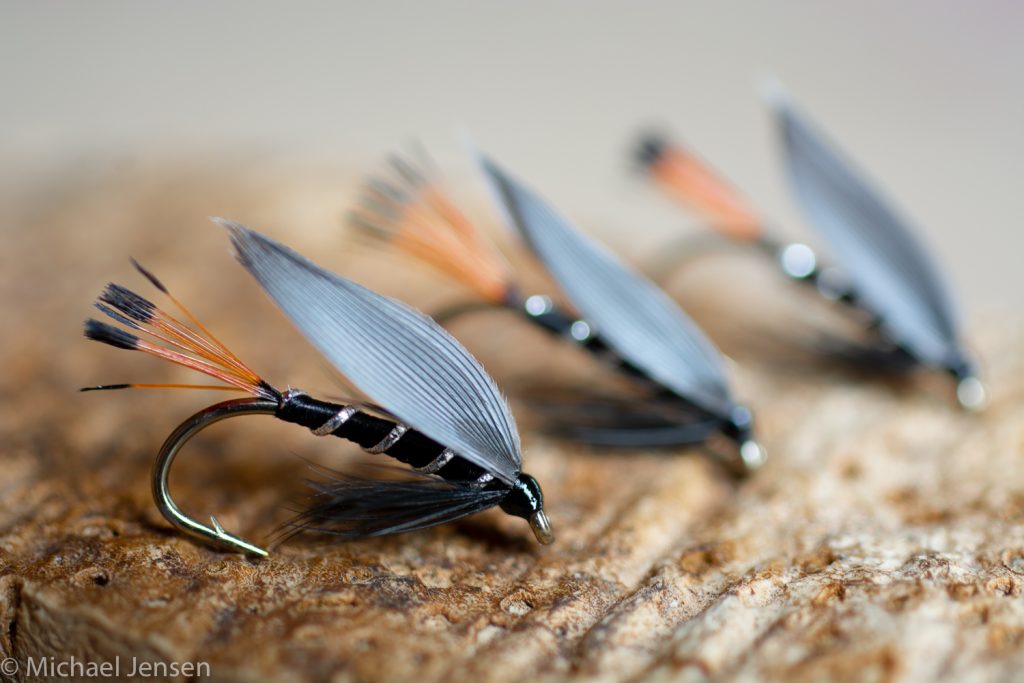 You wanna support my channel? Read on!
Affiliate links: Do you want to know more about Affiliate? Read here: https://michaeljensens.com/angling/affiliate-disclaimer/
Support My Channel by purchasing things from Amazon through this link (No additional cost for you): https://amzn.to/33uUhXA
You wanna see the camera gear and microphones I use for making my YouTube videos? Check out my equipment on this link to my blog: https://michaeljensens.com/angling/film-making-gear/