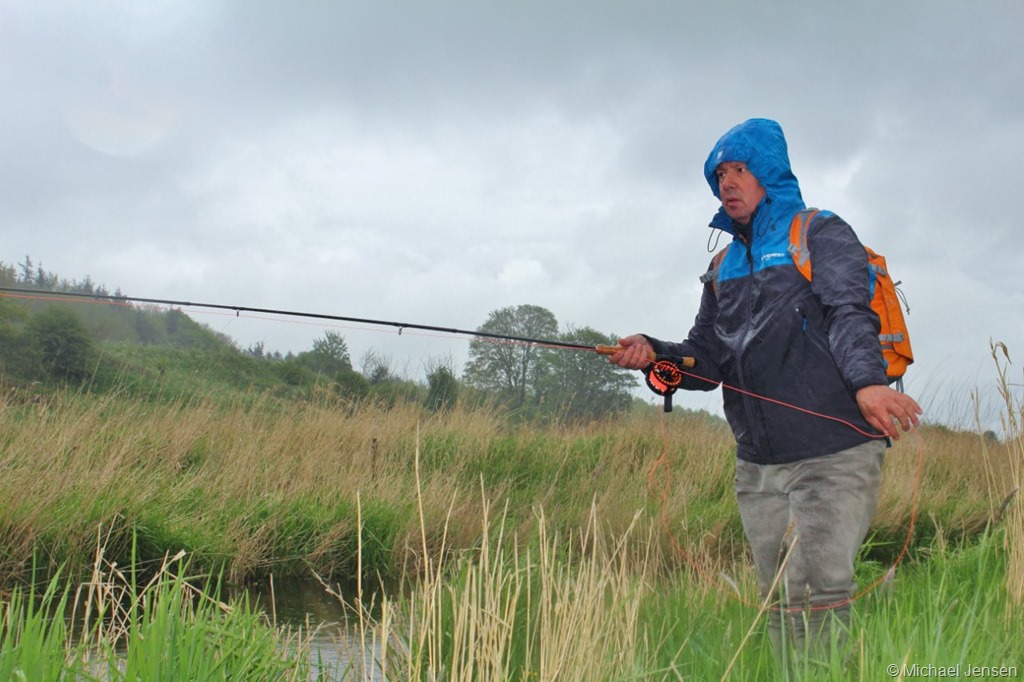 I had a wet but cozy fishing trip with my friend Lasse last night. We were gambling. It seems that most of our local streams have had an early run of large silver sea trout. Not many… but large fresh run fish in superb condition. We had not, though, heard any reports from Lerkenfeld River, so we thought that somebody ought to check it out.
Well we did so yesterday. The river was high and slightly colored. The weather was cloudy, dark, warm and rainy. Conditions were perfect. We were fishing sinktip lines and large streamers – mostly Booby flies.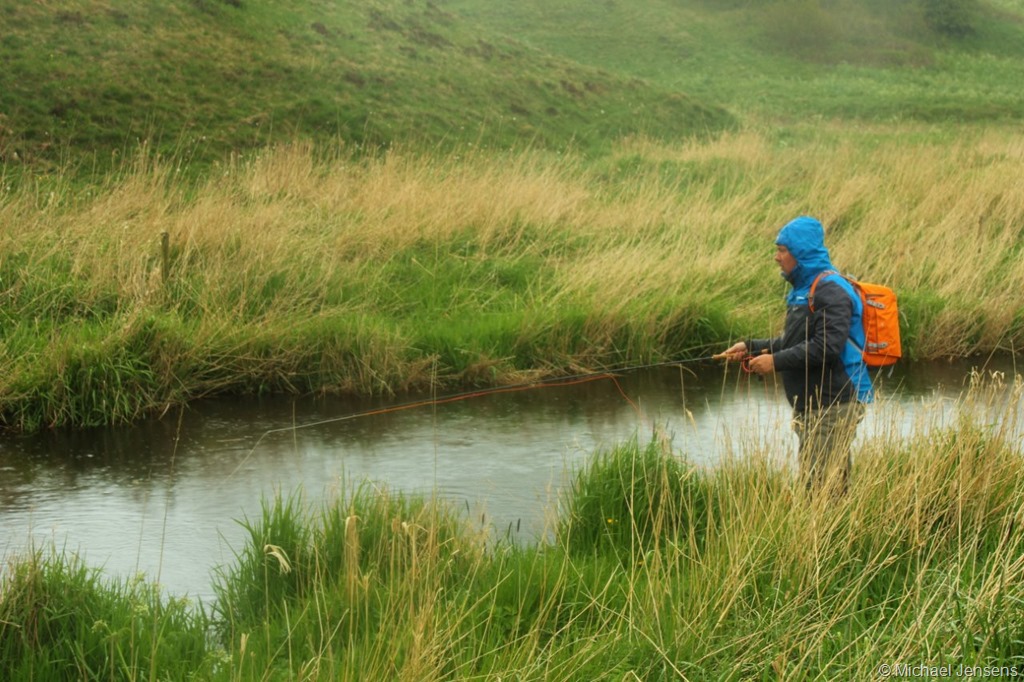 We knew all the best holding spots on the stretch of river we chose to fish, but there really wasn't any sea trout home yet. So we did what any fly fisher chooses to do, when fish ain't biting: We enjoyed casting and fishing the water :0)
Anyway the company, food, beer and the fishing was fabulous – but the catching was downright lousy. I guess if you wanna be the first … there is always a risk of being too early.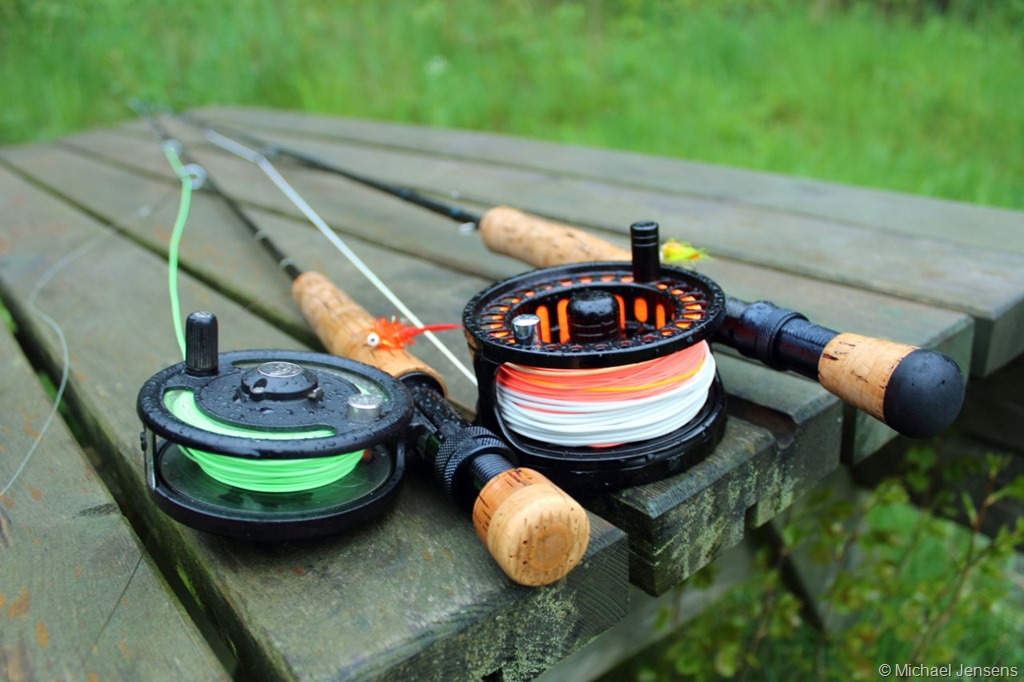 You can read more about Booby flies here…
Or in my e-book Tying and fishing The Booby Fly. You can buy the book here… as a Kindle version or as an iBook version Tying and Fishing The Booby Fly – Michael Jensen
Share