Being an all round angler definitely has some advantages in my opinion. I've learned a lot about tying and fishing large streamers by swinging Rapala lures and other hardware.
But the synergy goes the other way too. While I love fishing softbaits and plastics I can't help to think, that I am able to tie a better lure directly on a jig hook.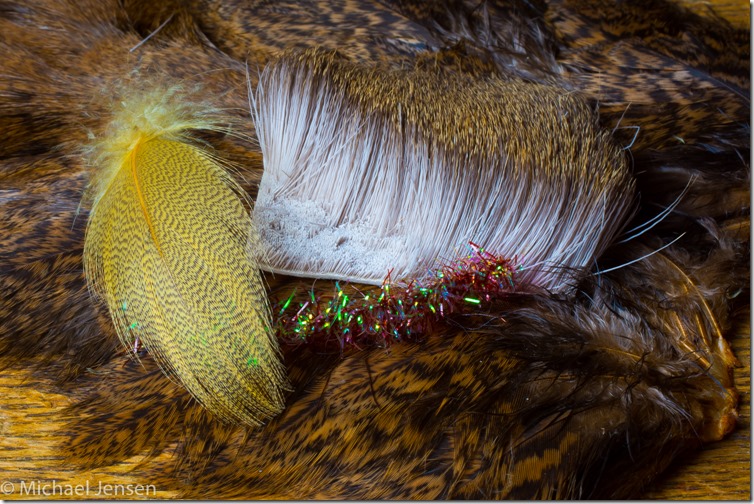 Last attempts on that quest is a series of sculpins tied muddler style on small roundhead jig hooks – weighing 1 – 3 grams (1/28 to 3/28 oz.). Materials are deer hair, dyed mallard flank feathers, flash chenille and some cool mottled feathers from Whiting's Cock De Leon hen saddles.
I will get back with more info on these jigs – and probably make a tying SBS for my YouTube channel as well. Until then… here are some pictures.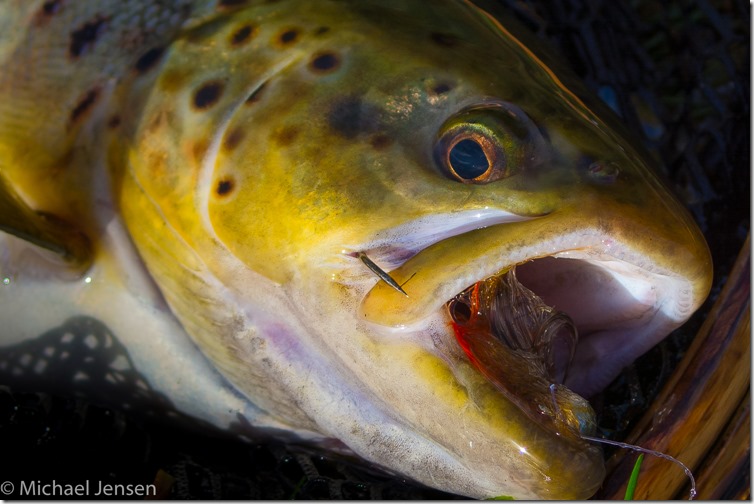 Share