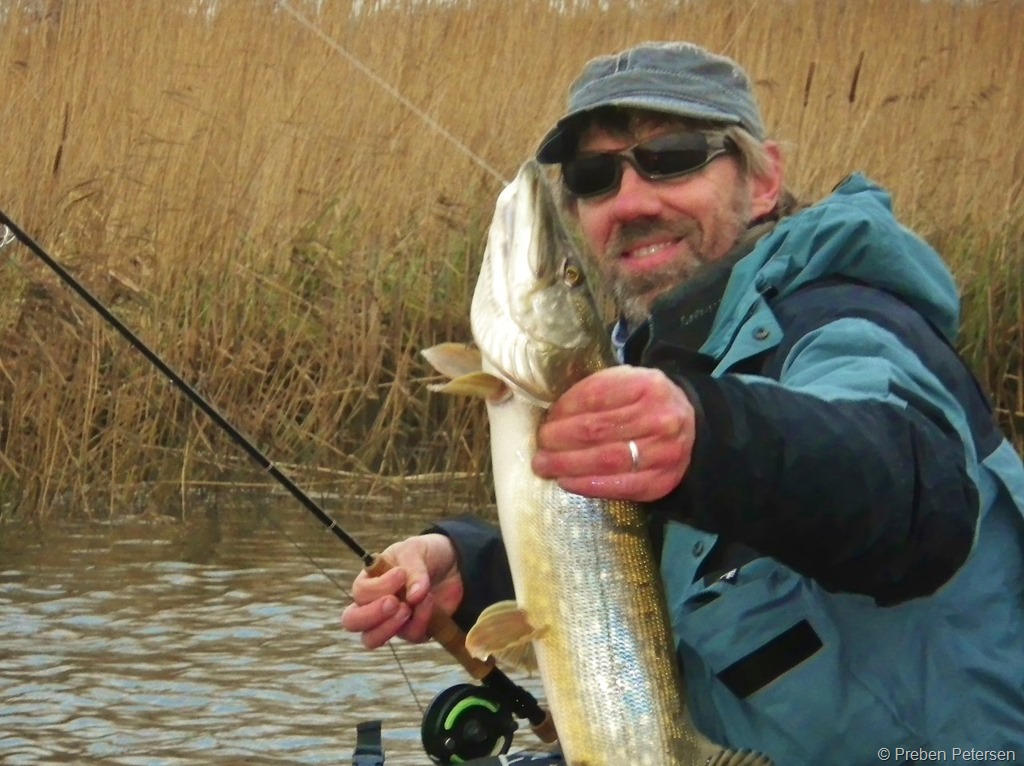 Wednesday Preben and I decided to have a go at pike fishing in River Guden, Denmark's longest river. Problem was that the river had been flooding seriously during the storm last week. The water level still was a bit high. And we only had one car available on that day, so a classic downstream float tube trip wasn't an option.
So we launched the belly boats near the Kayak Club and headed for the side channels. But there was a lot more current that we had predicted. It made fishing a bit challenging – so we only managed to get into close encounter with a single pike.
The Fish hit a Chartreuse Clouser Deep Minnow. It was not a monster by any standard, but I was impressed by the power these river pike possess. I seem to forget, when I have been trout fishing for a long time. Splendid mean green machine. Preben took a couple of pictures and we released the toothy critter.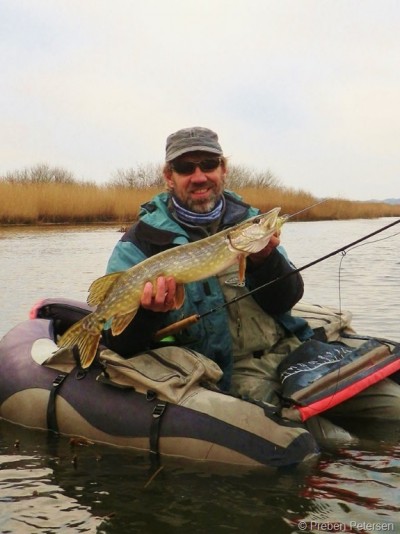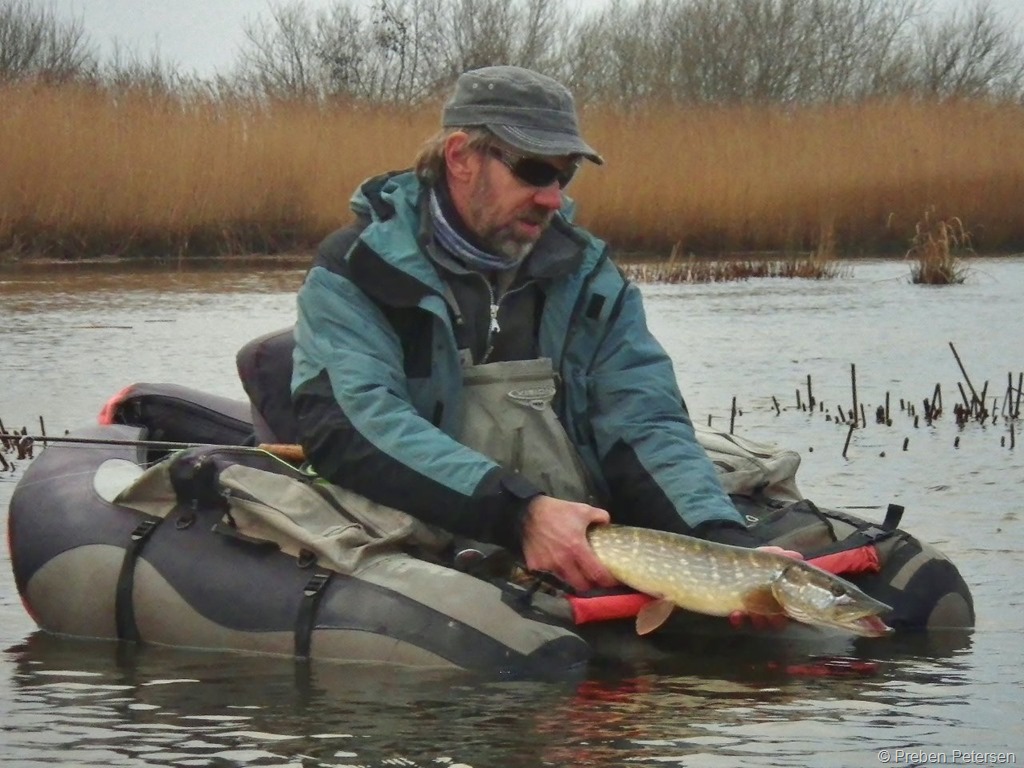 Worst thing was. We didn't manage to get Preben into his first pike.
But wait a minute. Maybe that wasn't all bad. That means we will have to go fishing again:0)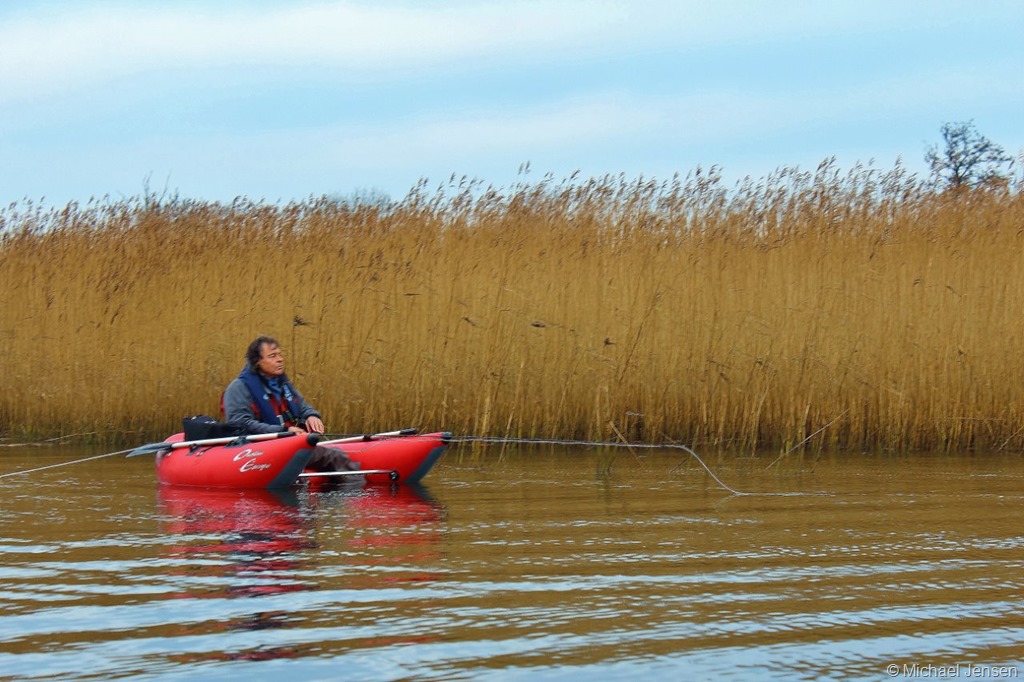 Share