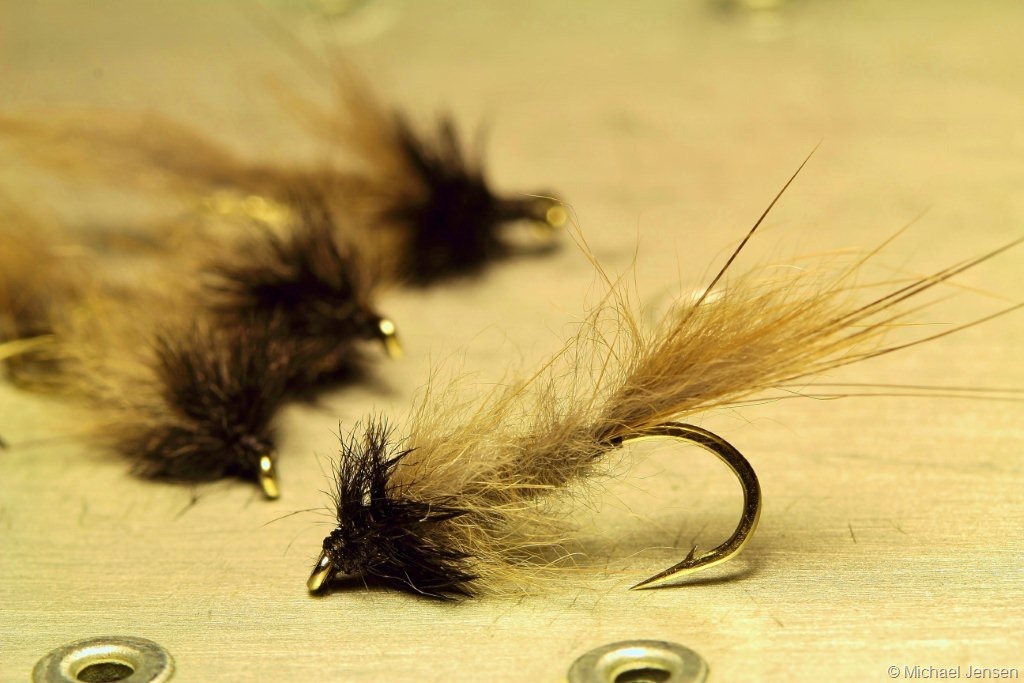 It is basically a fly hook, a pinch of muskrat fur… and a lot of life. It might be casual dressed – but will stop any trout in its track
There is so many ways you can dress up a trout fly. Some flies are classic, some are beautiful and then some are… well just plain fishy looking. Polly Rosborough's Casual Dress Nymph definitively drops right into the latter category. It's a fuzzy pile of fur, but damn… it looks like something that just might creep out of your fly box and go fishing on its own – if you don't take it out. It might not look like anything in particular, but it suggests just about anything a hungry trout love. And by the way… don't let the name fool you. This fly is understated power all the way.
Polly himself was a man who liked to keep things simple. He fished most of his life on the Williamson, a river that he rated to be: "As good as any fly stream in North America."
Being a diehard tinkerer he developed his own style of flies, but is probably best known for his nymphs. His reason for choosing the nymph as his favorite weapon was, that nymph fishing produced larger fish than dry fly fishing. In 1965 he wrote a book his first book, Tying and Fishing the Fuzzy Nymphs.
In 1989 Polly told a reporter from Los Angeles Post about his fly tying.
"I started fly tying because I have a scientific, inquisitive mind. I'm not satisfied with the status quo. I've gotta always try to improve something. So when I couldn't buy the flies to imitate the insects here or to last more than two or three fish, I was in the barber shop one evening and (the barber) said, "Why don't you tie your own?"
Polly took the advice, got hold of (in his own words): "The fastest vice in the world" and turned out some fabulous flies.
Ernest Herbert (Polly) Rosborough, who became an Oregon fishing legend, died December 18, 1997 (95 years old). His will specified, that his ashes was scattered along his favorite trout stream. His fly patterns lives on though and continues to conquer any corner of the trout's world. And one of the most popular is his Casual Dress.
I'm not kidding. This fly is right up there with the Hare's Ear, the Pheasant Tail Nymph and a few others. It's one of the best trout flies ever devised. Don't leave home without it.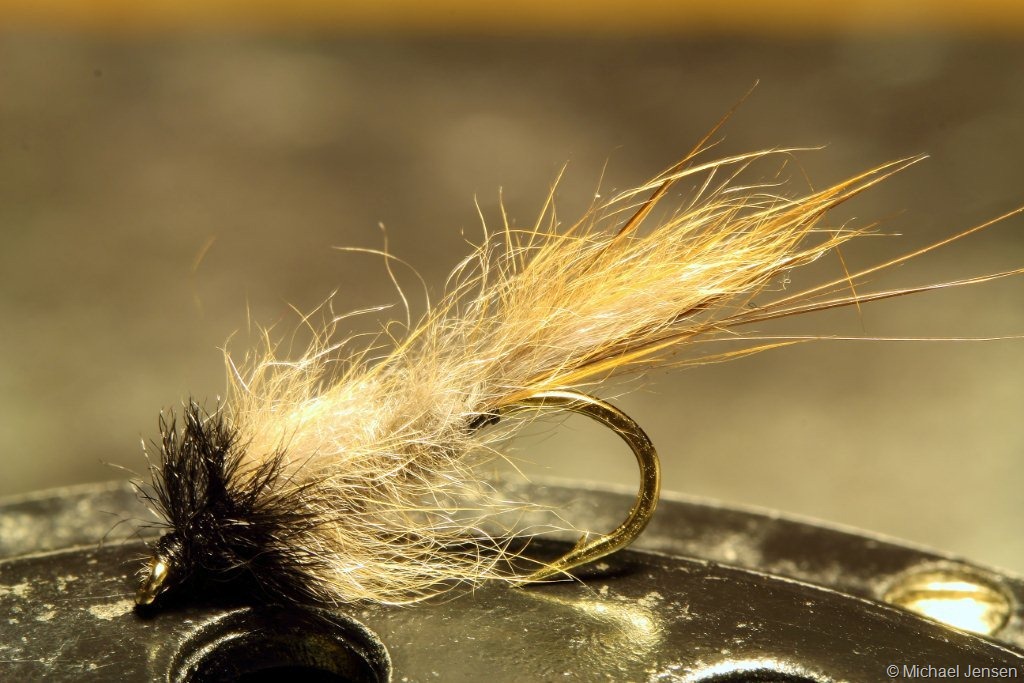 If you want to know more about Polly, the Casual Dress Nymph and the Williamson river, check out my blog right here…
Or do you want to tie the Casual Dress Nymph you can watch a full SBS on my YouTube Channel right here…
————————————————-
You wanna support my channel? Read on!
Affiliate links: Do you want to know more about Affiliate? Read here: https://michaeljensens.com/angling/affiliate-disclaimer/
Support My Channel by purchasing things from Amazon through this link (No additional cost for you): https://amzn.to/33uUhXA
My Fly Tying Vice:https://amzn.to/3ucRgtR
Polly Rosborough's Casual Dress Nymph
Hook: Mustad 3906B, Wet Fly, #10
Thread: Black – https://amzn.to/3oAI7b1
Tail: Natural muskrat body fur, primarily guard hairs
Body: Natural muskrat body fur, primarily underfur
Head: Black ostrich herl, one or two depending on hook size – https://amzn.to/3q2jzrQ
You wanna see the camera gear and microphones I use for making my YouTube videos? Check out my equipment on this link to my blog: https://michaeljensens.com/angling/film-making-gear/
Share