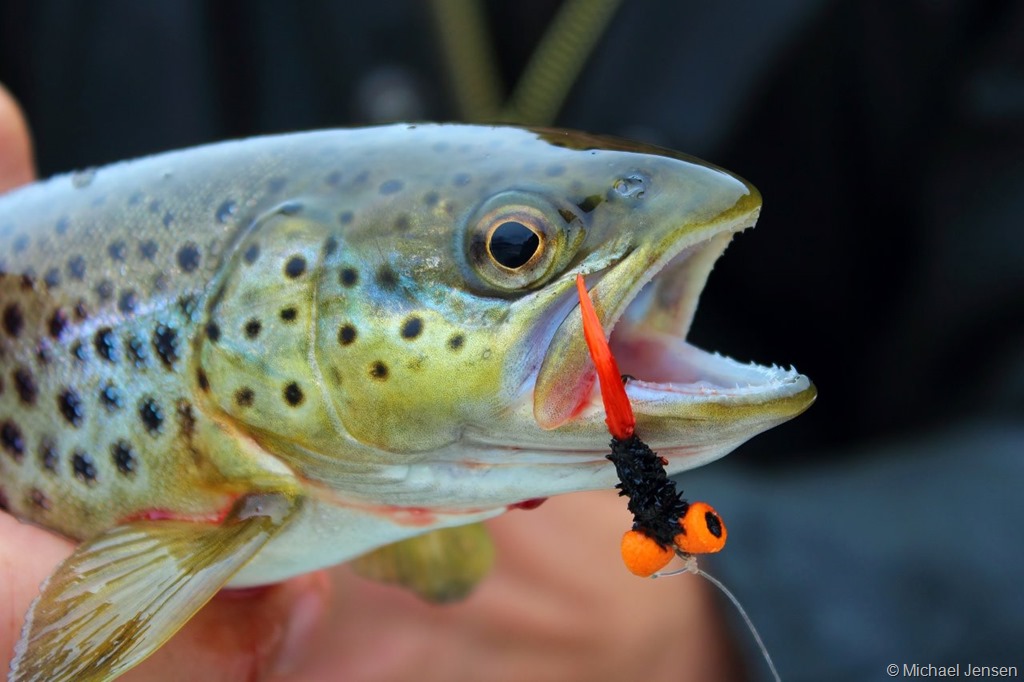 The days when fish don't seem eager to commit suicide (ok… they probably would be released anyway:0) – are the days when you really have to experiment with your fishing techniques. It can be inspiring, frustrating and educating… depending on your mindset on the actual day. Well… I had a pretty frustrating day on the lake earlier last week – but I think I learned something at last.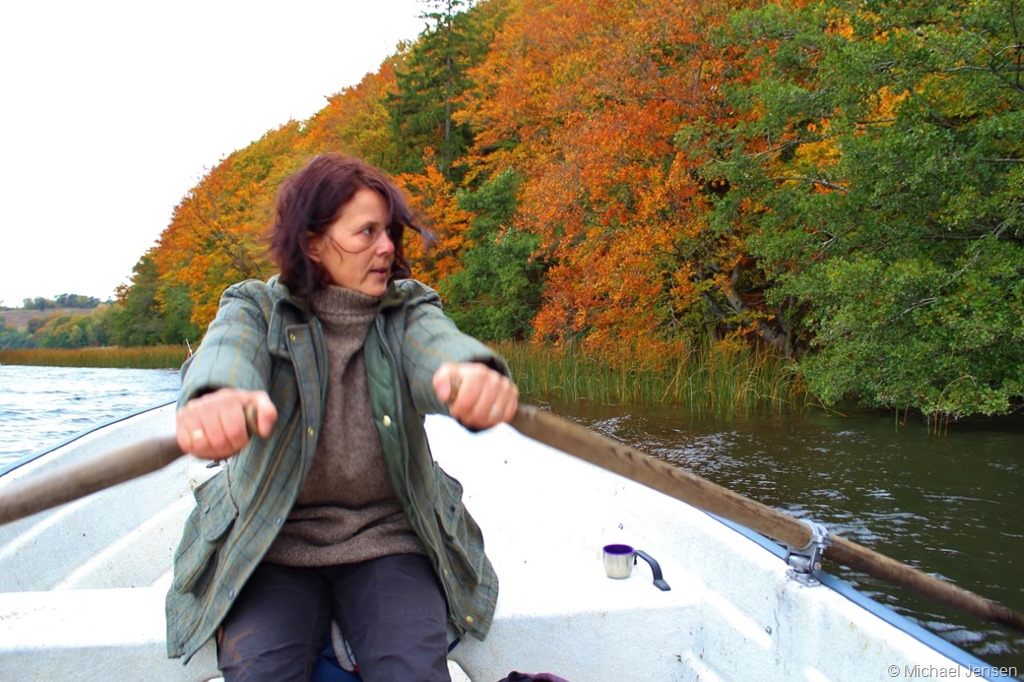 It was one of those dark, windy days that should make the brown trout loose all senses and hunt down any fly that hit the choppy surface of the lake. Ulla and I tried that out in a couple of hours. Fishing streamers on intermediate and sink tip lines just under the surface. The fishing was great, but the catching was lousy. A perch grabbed the streamer, but the trout was nowhere to be seen.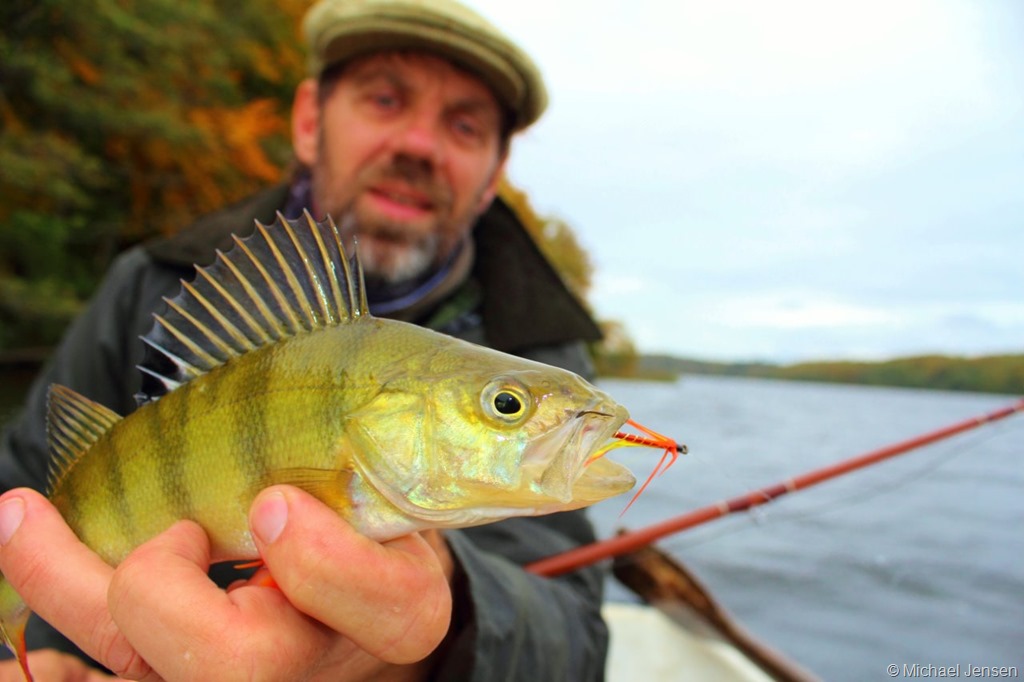 When I rigged a Booby Fly on a full sinking shooting head, I hooked the first trout of the day within a few minutes. Not a big fish. But it seemed like an opening. I changed the fly from a black and orange to a more discrete olive Booby Fly. Another trout hit that fly pretty fast. It probably was the fishing technique (full sinking line/floating fly combo) more than the fly pattern that made the change.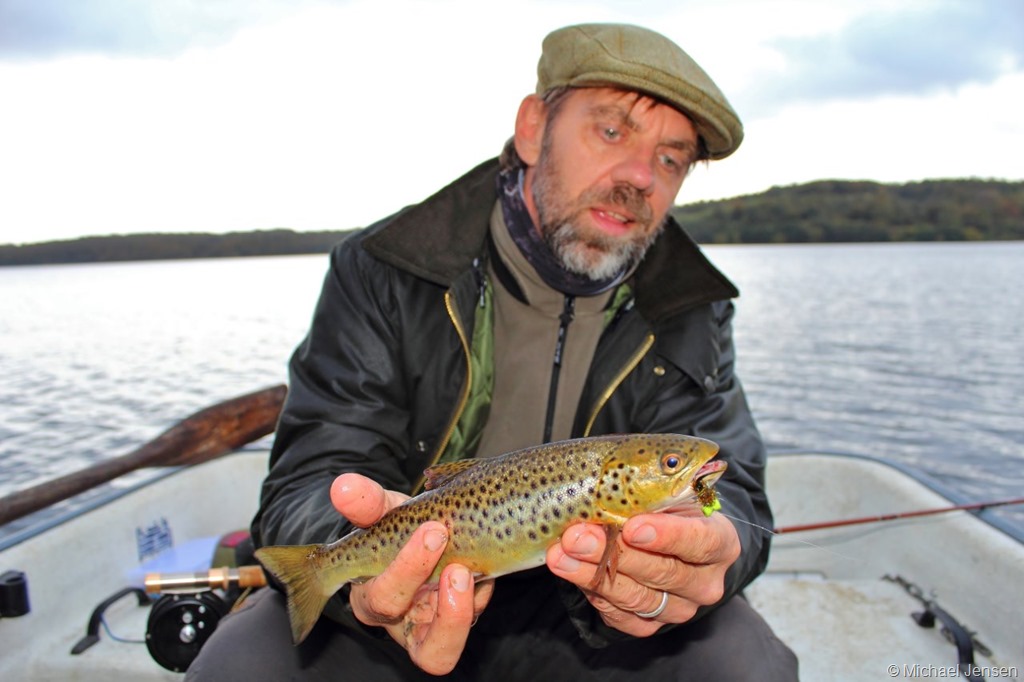 Next trip to the lake will be later this week. I have stocked my fly box with lots of Booby flies – so I guess the fish wants something completely different this time:0)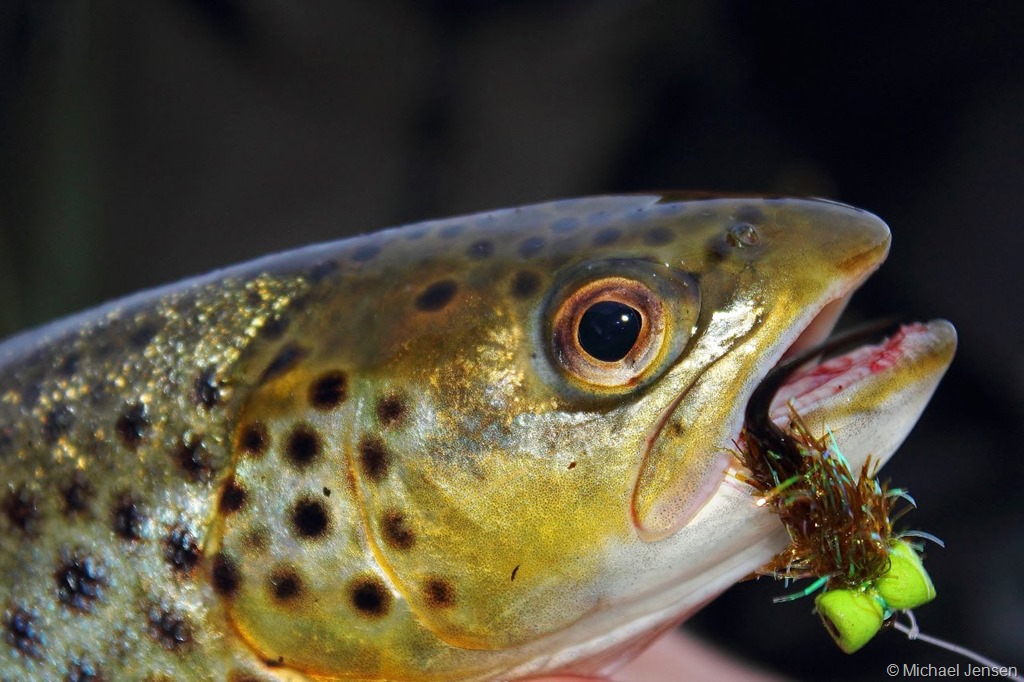 If you want to know more about booby flies you can buy my e-book Tying and fishing The Booby Fly right  here:
Kindle version: https://amzn.to/2WTesvE
iBook version: Tying and Fishing The Booby Fly – Michael Jensen
Share