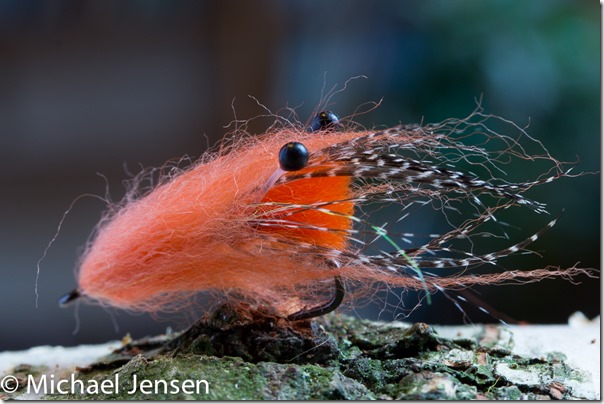 We'll it seems like most Scandinavian fly tiers wanna tie shrimps these days. And for fishing the brackish waters and the salt for sea trout… shrimp flies very often are second to none.
Even though we have a long tradition for tying shrimp flies, the craze took a major leap, when the very competent Danish fly tier and fly fisherman Claus Eriksen introduced his fabulous fly, Pattegrisen – a salmon pink shrimp fly incorporating bells, whistles and hackle from a Whiting spey neck.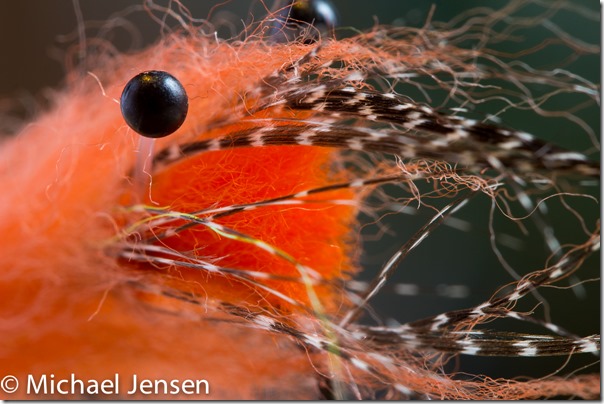 The Pattegrisen was featured in Danish angling film maker, Niels Vestergaard's film on saltwater fishing – and Scandinavian fishermen soon learned that… looking like a pig wasn't necessarily a bad thing. Over night the Pattegrisen was on every fishermans lips – and, literally spoken, in a lot of sea trout's as well.
Anyway the hype was well deserved. The fly is a killer. But it is a time consuming bastard to tie. And well… you need to get hold of those Whiting feathers – which aren't cheap or plentiful.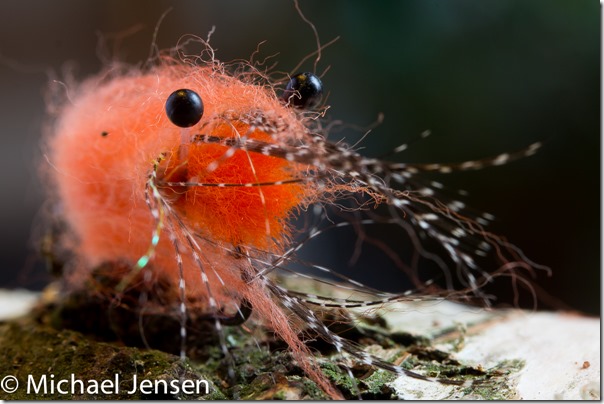 Being more of a fly fisherman than a fly tier myself, I have chosen a more simple and less expensive approach. Using a single teal feather and a bit of wool, I was on track. My shrimp might not make angling history – but never the less this pretty basic shrimp gets the job done.
Here are a couple of photos of my shrimp fly. This one is in a salmon pink/piggy color sceme. But I make them in grey, brown, chartreuse and olive as well.
Tying instructions will appear on Youtube in the near future.
Share