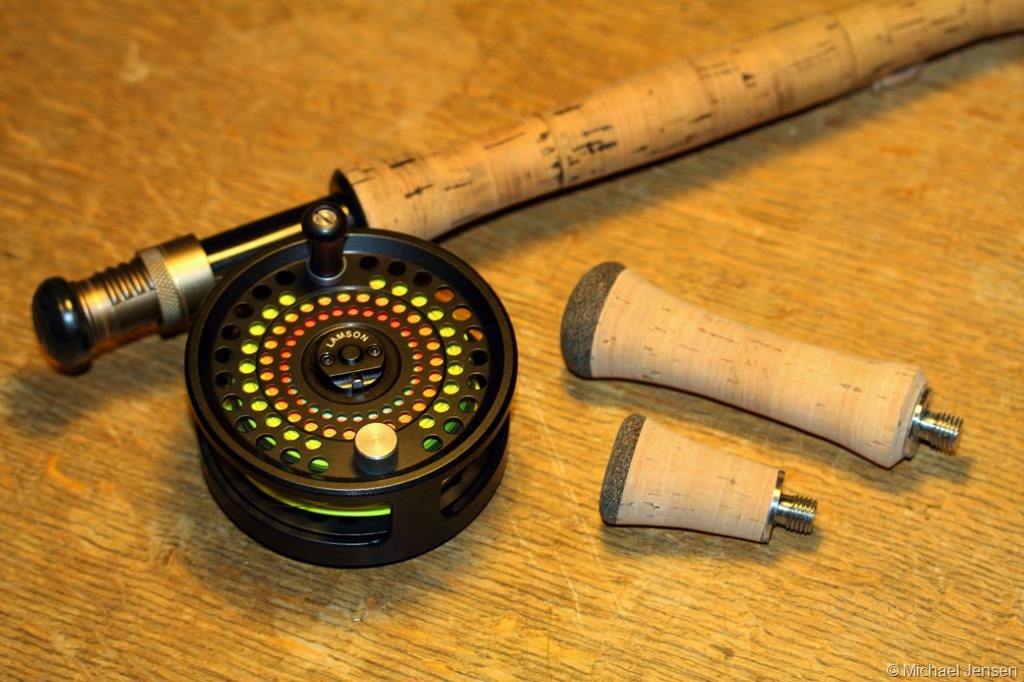 I've got a bunch of old and classic Hardy fly rods in lengths from 9'-10´ to 10´6". AFTM classes range from 6 to 8.
It's Favourite-, De Luxe- and Sovereign models. Most of these have a full flexing action – and would in my point of view make splendid switch rods. Problem was I couldn't find any extension butts for these old rods. I talked to my friend Thorkild Damm, and he told me this wasn't really a problem, that he could not solve for me. So, being a bit of a wizard in a metal workshop, Thorkild made me some prototype extensions (the centre hardware at least). A short fight butt for… uhm… keeping the reel free of my clothes while fighting fish – and a longer model for two handed casting. He also made a little adapter for my power tool (drill) so I could rotate the cork while shaping.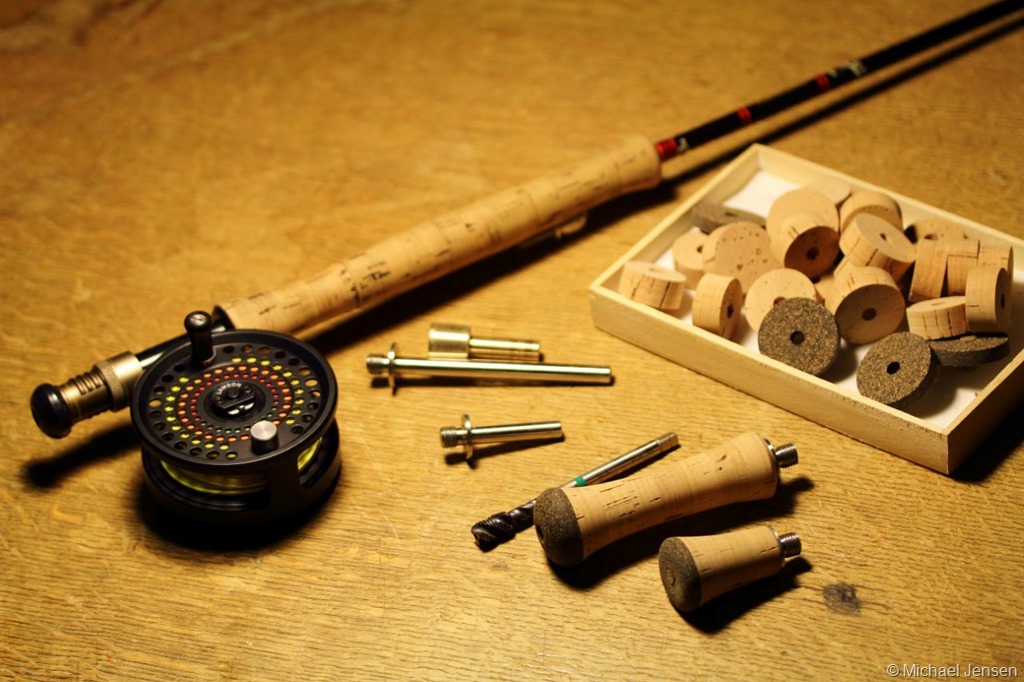 After that I got hold of some cork from a rod building supplier. I chose Ussingbeck, and was totally impressed by the quality of the products. The cork was marvellous. I highly recommend these guys.
Then I spend an evening gluing and shaping. And the results… well check out the pictures. Great thing is, I haven't altered the classic rods in any way – just made them more versatile.
I'm very pleased with the outcome. So far I have only done a bit of lawn casting, but I'm am going fishing later this week. I will follow up on my progress in switching.