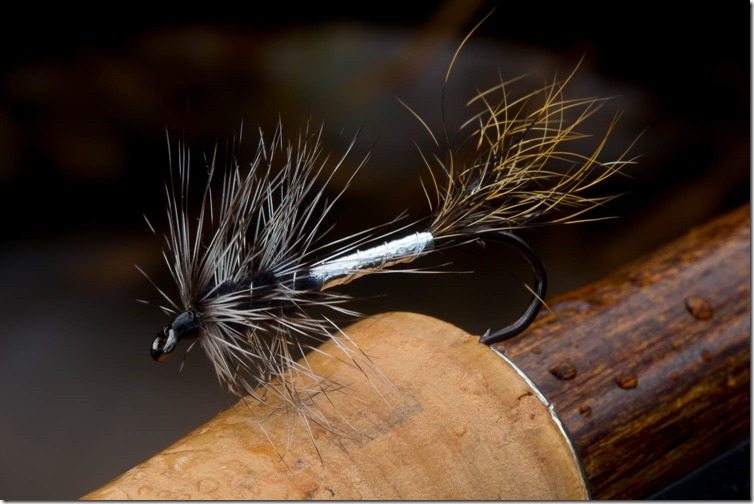 This fly was born on the banks of the Big Hole River in Montana, but somehow it crossed the Atlantic and became a super popular streamer fly in Denmark and the rest of Scandinavia. Over the years The Big Hole Demon has been tied in all kinds of variations in colour, materials and overall appearance.
Today it is as popular as ever, and has sort of a revival in the Scandinavian sea trout/saltwater community.
But… till this day I haven't meet many fly tiers that know the true origin of this fly – and very few… that know how it originally was tied. So for starters, let's bust a myth here :0)
First tied by Pete Narancich
Contrary to common belief among my fly tying friends the Big Hole Demon was not developed by Dan Bailey. Lots of books, articles and blogs credit Dan Bailey for this fly. And though Dan was the man… behind a staggering number of cool flies, this was not one of them.
Pete Narancich invented the Big Hole Demon back in 1964. Pete owned a ranch on the Big Hole River a few miles outside of Twin Bridges. The famous fly fisherman Joe Brooks visited his ranch on a regular basis to fish – and naturally Joe picked up the effective Big Hole Demon.
Picked up by Joe Brooks
Joe Brooks described the fly as "… something like a low-water Woolly Worm, and it brings lots of hits from big trout. It is fished across current and allowed to drift free for several feet, and then a slow jerk is given to make it look alive and make it swim across the current in an enticing manner."
When Joe's argentine friend Bebe Anchorena fished Montana in the summer of 1965, he brought a couple of dozen Big Hole demons back to Argentina with him, and put them to good use among the Argentine monster trout. The Big Hole Demon kept its popularity in Argentina up through the 70's, and was tied and fished on large salmon hooks.
Popularized by Dan Bailey
But back in 1964/65 Joe Brooks also gave some BHD to Dan Bailey – and through Dan's famous fly shop, the fly's popularity rose. Dan offered two versions of the fly – one with a badger hackle and one with a furnace. Suddenly the Big Hole Demon was everywhere – and that's probably the reason why Dan Bailey often is credited as the originator.
And the Scandinavian connection
In Scandinavia the Big Hole Demon was further popularized through books from Jan Grunwald, Jens Ploug Hansen and Harry Nielsen – all of which used different fly patterns featuring hackle tips or hackle fibres for tail.
3 original Demons
But how did it actually look? Well we might never be completely sure how the very first Big Hole Demon looked, but we can get pretty close. Joseph D. Bates, author of lot's of books on this subject, got hold of the original flies from Pete Narancich´s hand for photos to the book, Streamers and Bucktails. And he gives three patterns that he believes to be the first Big Hole Demons.
All of these have the front third of the hook dressed with black chenille, while the rear part is silver tinsel. I use a thin silver wire rib on the fly, for added strength – but that is optional, and it's hard to see if Pete used a rib on his originals. The difference is the choice of material for tail and palmer hackle. Here are the variations: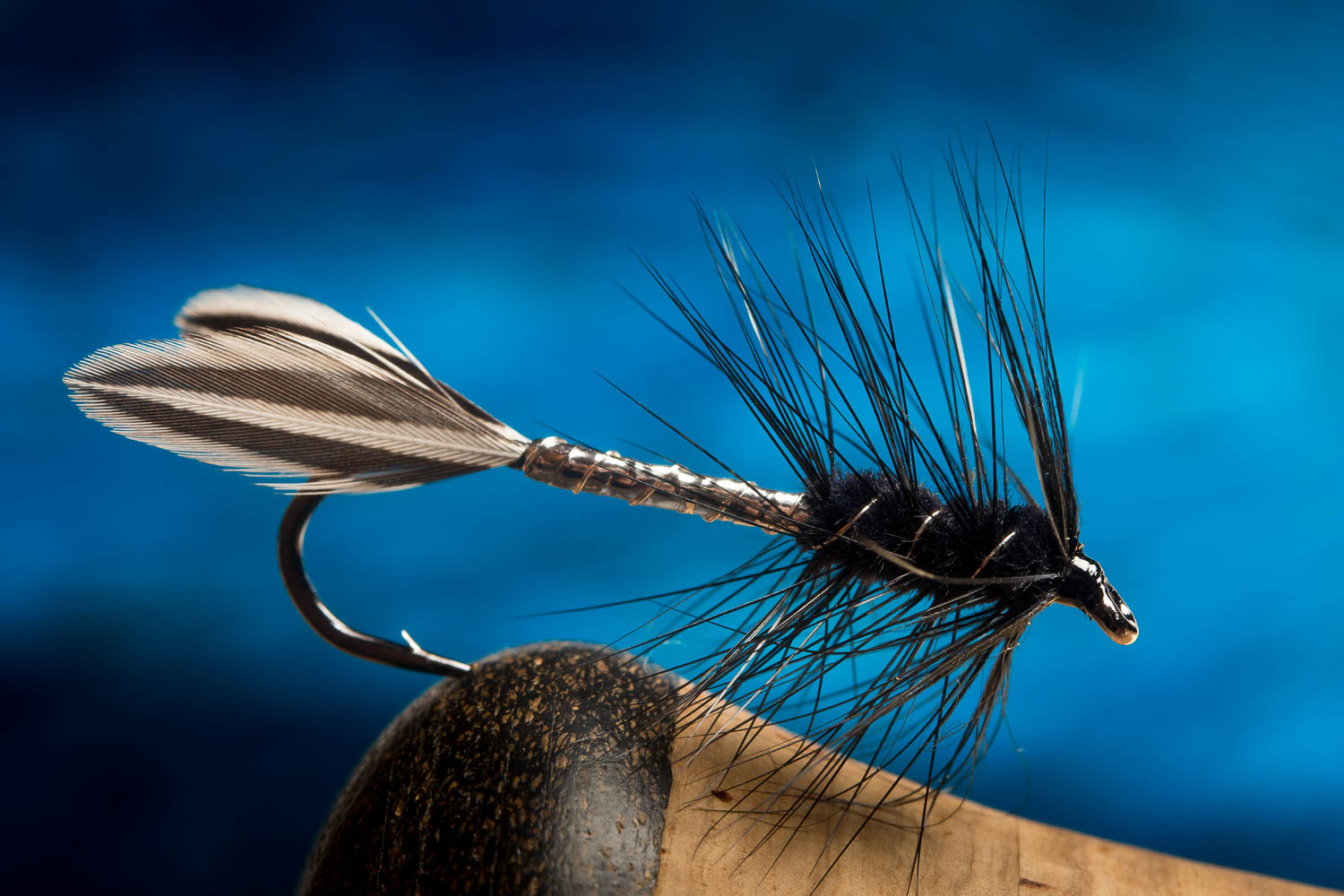 1. This version has 2 body feather from Jungle Cock tied splayed as tail – and a black hackle palmered over the front part of the body. This is often referred to as the All Black version, though it has a silver part of the body. This is Pete Narancich's original, and the favourite of Mr Bates.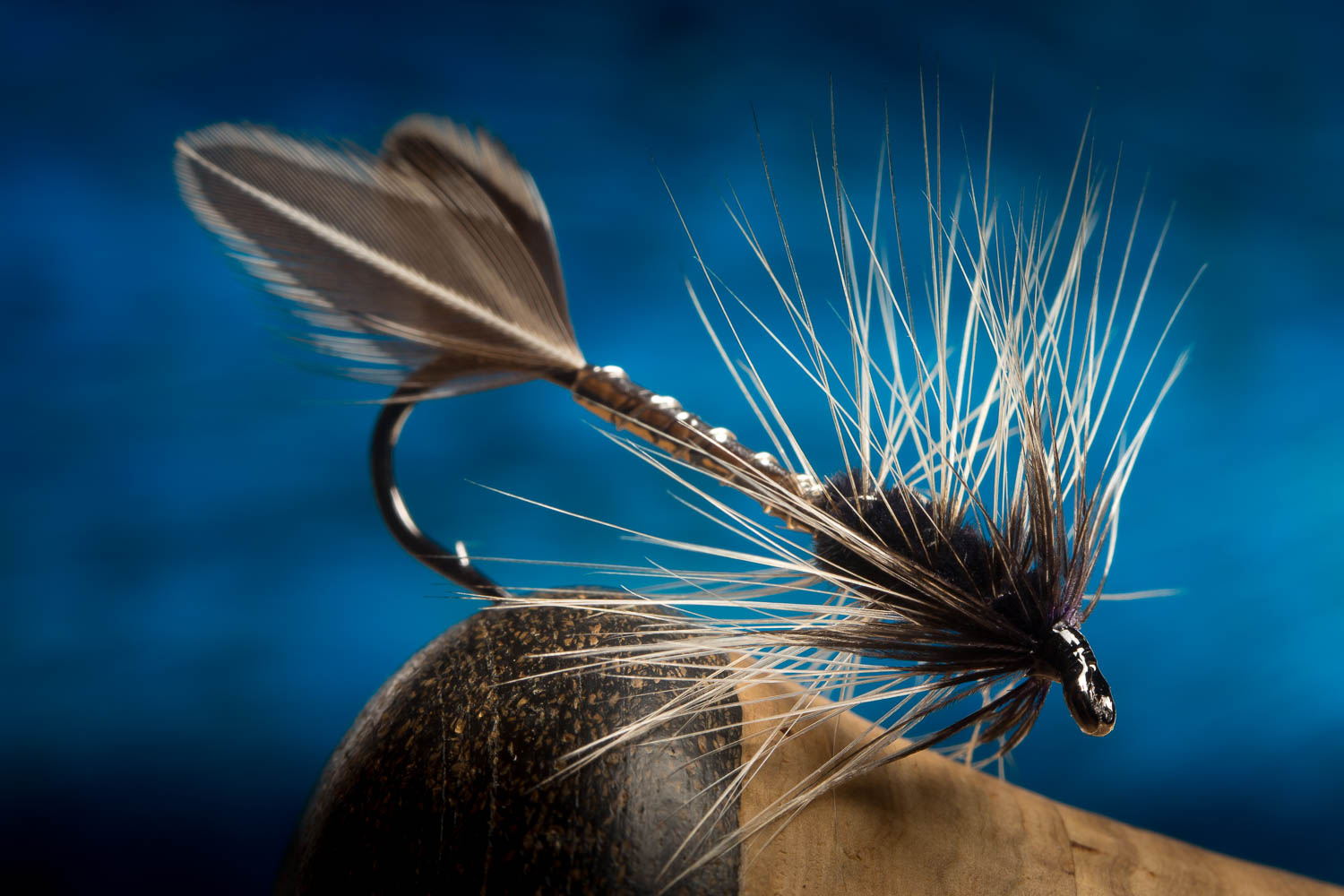 2. This version has 2 body feather from Jungle Cock tied splayed as tail – and a badger hackle palmered over the front part of the body. Probably the most well-known and popular version today – often tied with badger hackle fibres in the tail.
3. This version has fox squirrel hair for tail – and a grizzly hackle palmered over the front part of the body. Pete actually favoured this Squirrel/grizzly version. I chose body hair or the shortest hair from the squirrel tail.Regarding hooks: I use Ahrex NS118 Classic Streamer or NS115 Deep Streamer for this fly, but you can use most 2x to 4x long streamer hooks. Pete's original was tied on a salmon hook. A friend recently told me that the Big Hole Demon was one of his favourite flies for low water salmon fishing.
Anyway this fabulous fly is effective in all it's incarnations. As you already know: Dan Bailey added a furnace hackle version. So make your pick and tie up some of the old patterns – or make your own killer variations. And when a large trout grabs your Big Hole Demon, send a friendly thought to Pete, who died at the age of 96, but managed to make fly fishing history through this cool fly.
Sources for research:
Streamers & Bucktails, Joseph D. Bates Jr.
Dean Halse, Pete Narancich's grandchild in expert tips on fish4flies (thanks Dean)