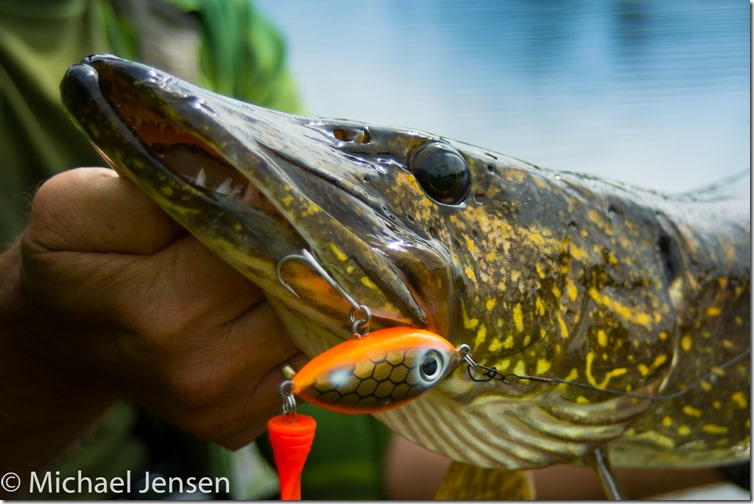 Luck is a matter of preparation meeting opportunity they say. Might be right. But sometimes… well I guess… luck is just luck :0)
Ulla and I were a few days into a two weeks road trip in Swedish Lapland, when we came to a large dam. There were several small lakes and ponds in the area – all seemingly connected to the large river that flowed through the valley.
We parked near the dam and grabbed some light spinning and baitcasting tackle, to see if there were any perch in the nearest small… but very deep pond below the main dam.
One of the first cast produced a perch that grabbed a homemade bunny jig. Not a big fish, but good fun on the light tackle. I was staring down in the super clear water trying to spot more perch – when I realized that the shade down there, that I had taken for a piece of lumber, was in fact a pike.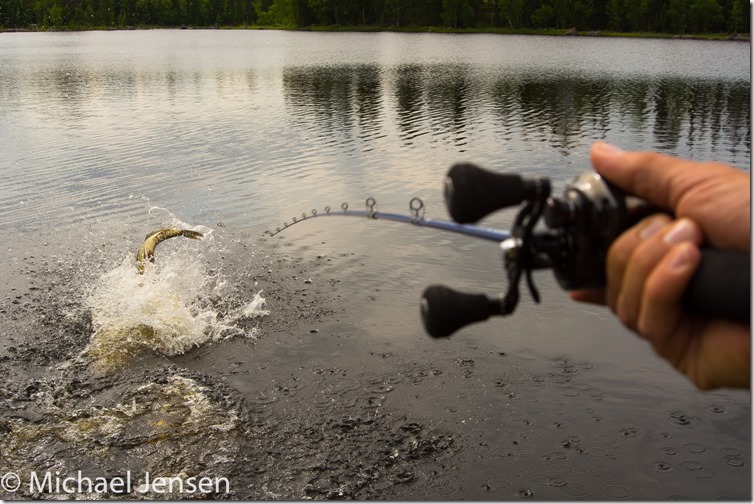 My setup was light and I had no wire leader on. Nevertheless I could not resist dropping the jig down in front of the fish. The take was brutal. This pike was aggressive and hungry. Somehow I managed to land the fish on a 0.24 mm fluorocarbon leader that was meant for perch. The light baitcasting setup handled the task fine.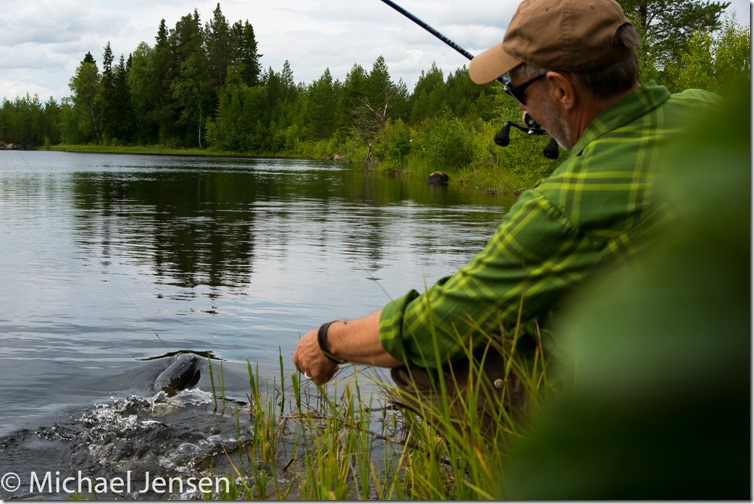 Cool start on the trip. We decided to come back later in the week and fish the lake with some real pike tackle.
Better prepared
A couple of days later we were back. This time armed to the teeth. I used a light jerkbait setup with an ABU Garcia Revo Beast reel. On the business end of the line I had one of the cool Swartzonker McMio Jr. lures. It's a small tailbait and a very good imitation of a salamander or an injured fish.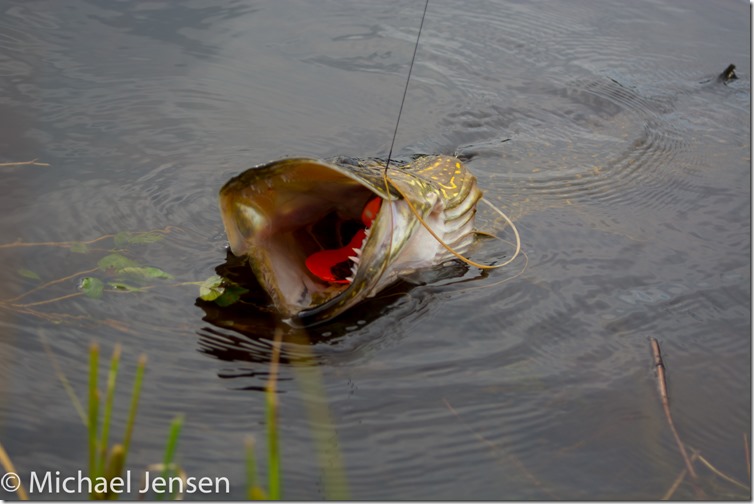 This time a much larger pike attacked and missed the lure in the first attempt. Second time around… it didn't miss.
Two nice pike to spice up the trip. The first one caught on real luck… and a small jig. The second? Well… on opportunity meeting preparation.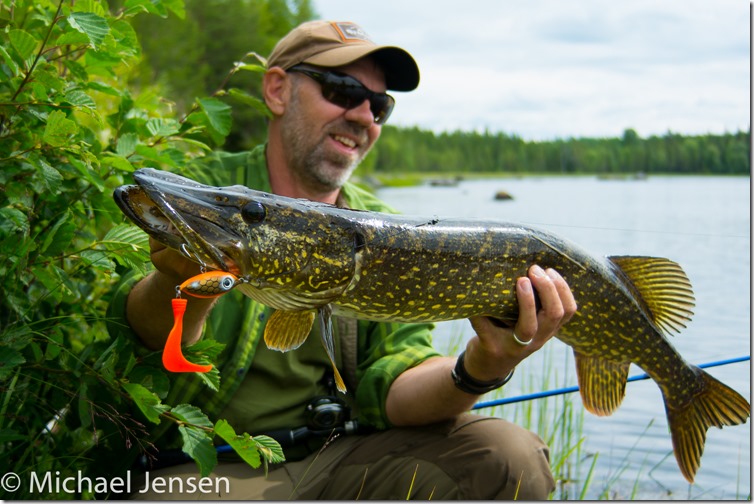 Share