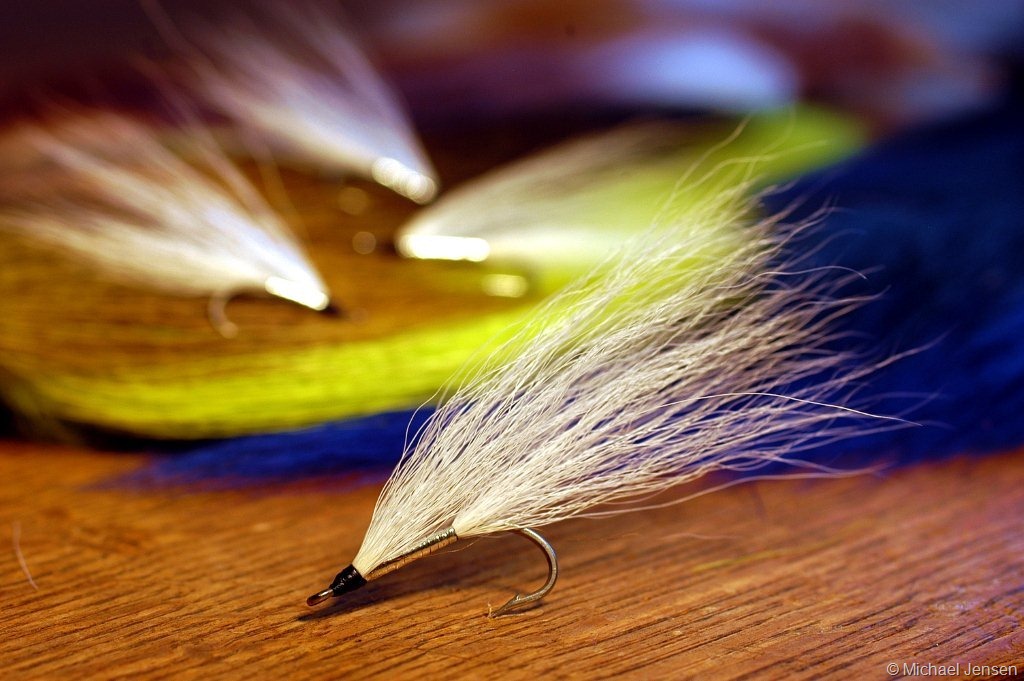 Tying and fishing Jack Gartside's super simple Soft Hackle Streamer got me thinking: Is there a reason why fly tiers invent more and more complicated patterns. I can spend an afternoon tying a streamer fly with flashy fibers, kicking rubber legs, smiling mouth, staring eyes and all the other stuff we sometime believe is necessary to fool a fish.
But… hands down: I know the fish has got a brain the size of a pea – and somehow I can't help wondering who is acting most stupid.
Well, I also know that, when I hit the water, I´ll probably reach for one of Jacks simple streamers instead of the fancy one. Simply because they are easy to tie (which means less time at the vice and more time on the water), they look fantastic and… I know they catch fish.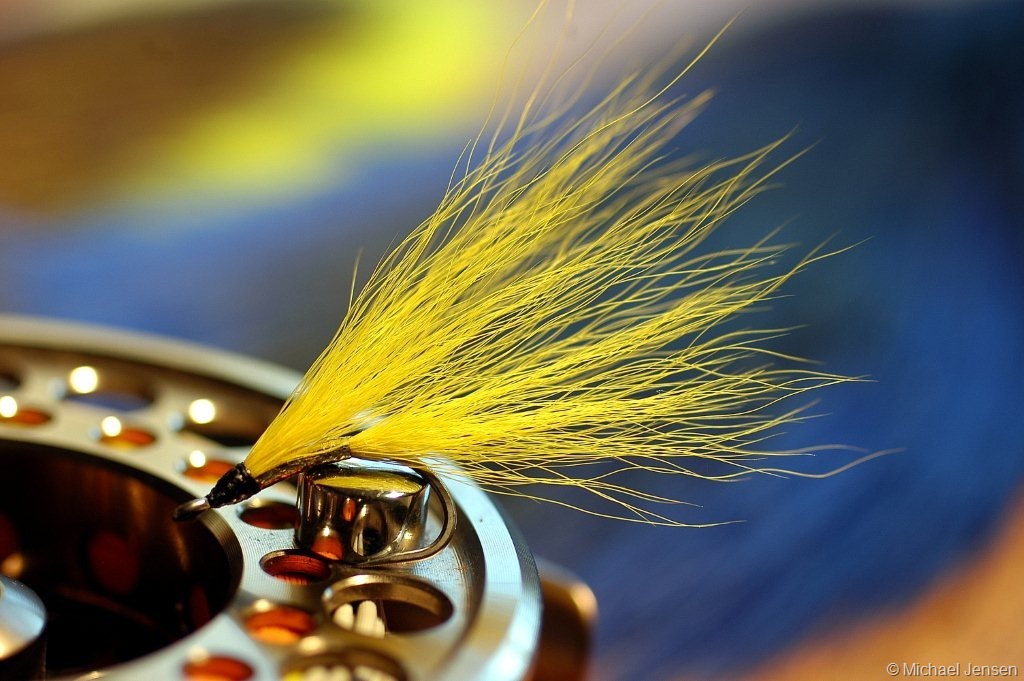 That recognition made me backtrack for a while – searching for more simple patterns. It wasn´t a rage against the machines thing, more like well… I was just looking for simplicity.
I decided to tie some Bucktail streamers, and keep them really simple. It turned out to be difficult. No problem in tying several bunches of bucktail hair on a streamer- or a saltwater hook. But I had a hard time, trying to avoid funky details like flash, eyebrows, elbows and assholes. My streamers got a bit less complicated, but not much.
Then I remembered some of the first flies I ever tied. It was the butt simple Blondes. They were popularized by Joe Brooks sometimes in the 50´ies. I didn´t tie flies back then – since I wasn´t born, but I caught up on the Blonde series some decades later.
Now I have been bit by the Blonde bug again – tying Blondes for the new season. These flies are simplistic, beautiful and pure in an almost Zen-like sense.
I don´t know why I forgot about them.
Blondes may have more fun, but I have a lot of fun tying them too.
Share