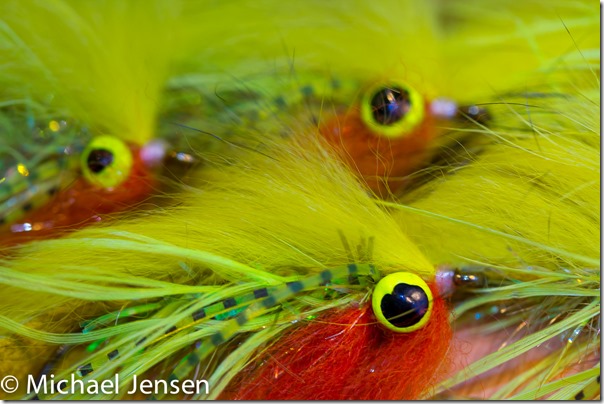 I made this meaty streamer fly for brown trout fishing, and it has been really productive during the past season. With the heavy dumbbell eyes it is definitively not made for light tackle and long tippets. But any sensible streamer setup in the 7 to 8 weigh range will do. A Skagit style line is splendid for these large streamers, so is different pike tapers or weight forward lines.
And – most important – brown trout will hunt the Easter Bunny down, as if it was their last meal ever. And so will sea trout (sea run brown).
The zonker wing, long webby schlappen feathers and the rubber legs provides a lifelike wiggle – while the cactus chenille and Woolly Sparkle Dub add shimmer and flash.
Here is a video tutorial showing how to tie the fly…
Find more info, fly patterns and tying- and fishing tips on Woolly Sparkle Dub here…
Watch Woolly Sparkle Dub videos here… 
You can buy Woolly Sparkle Dub right here… 
You can buy Natural Sculpin Wool here…