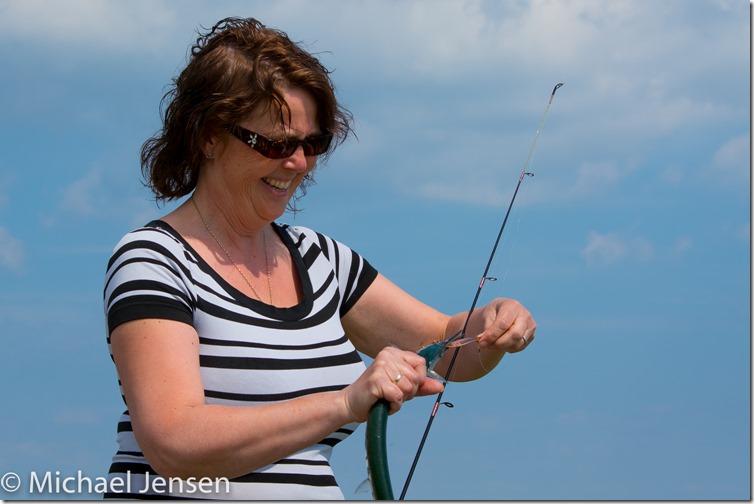 Ulla and I just returned from a week's holiday in Southern Sweden. We spent the first couple of days in Ystad, and went fishing along the coastline on short daytrips. The weather was fabulous – but not for trout fishing: Burning sun and temperatures up to 20 degree Celsius (around 77 Fahrenheit).
So we were working up a suntan while we had a lot of fun casting small spoons and jerkbaits for garfish… that obviously didn't mind the summer heat. I fished a light baitcasting setup, using an ABU Ambassadeur 5500, while Ulla fished with her usual pinkish Shakespeare Ladyfish spinning outfit.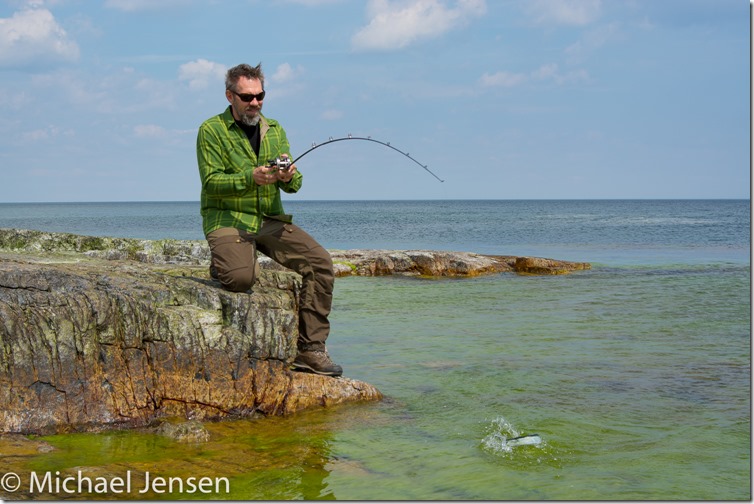 There were lots of action… fun and laughter while the slimline silver torpedoes attacked our lures. The first garfish of the year always put a smile on your face… even though it fades after a couple of days, when they can be rather annoying if you try to catch trout :0)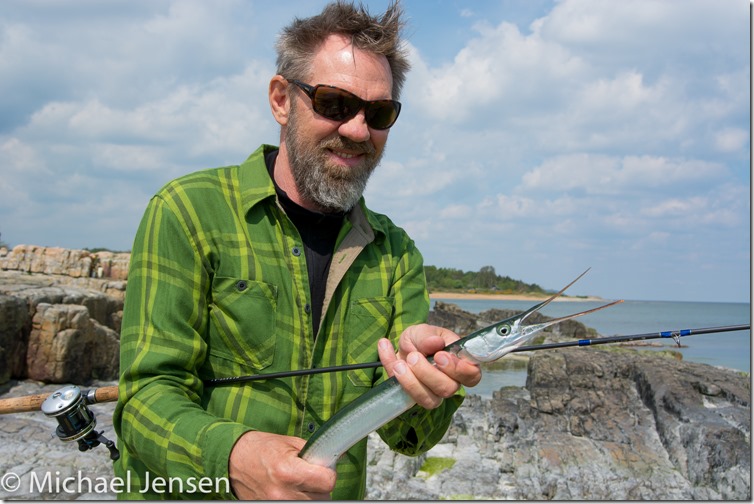 The rocky shore just north of Simrishamn (Vårhallarna) seemed to be a hotspot at this time of year, probably due to the large amount of sand eels in the area. I guess that the best chance of getting sea trout under these conditions were night fishing, but we didn't try that on this occasion.
Anyway the clear water and the rocky shores which had a beautiful green algae growth in the shallow zones, provided a great scenery – so here's a couple of pictures.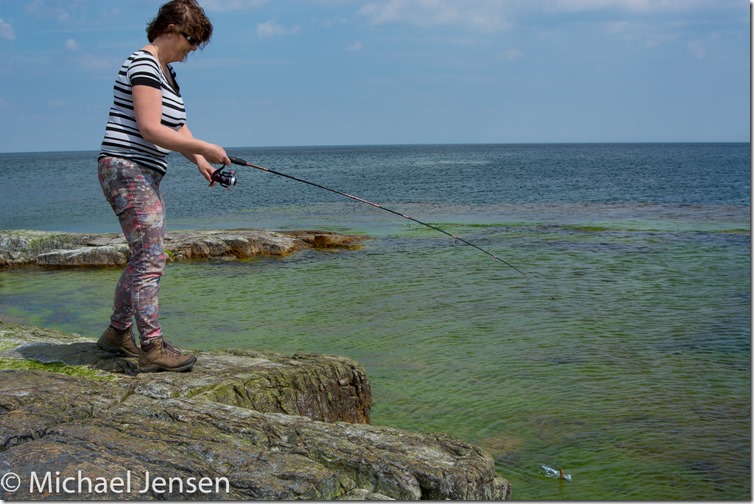 Share