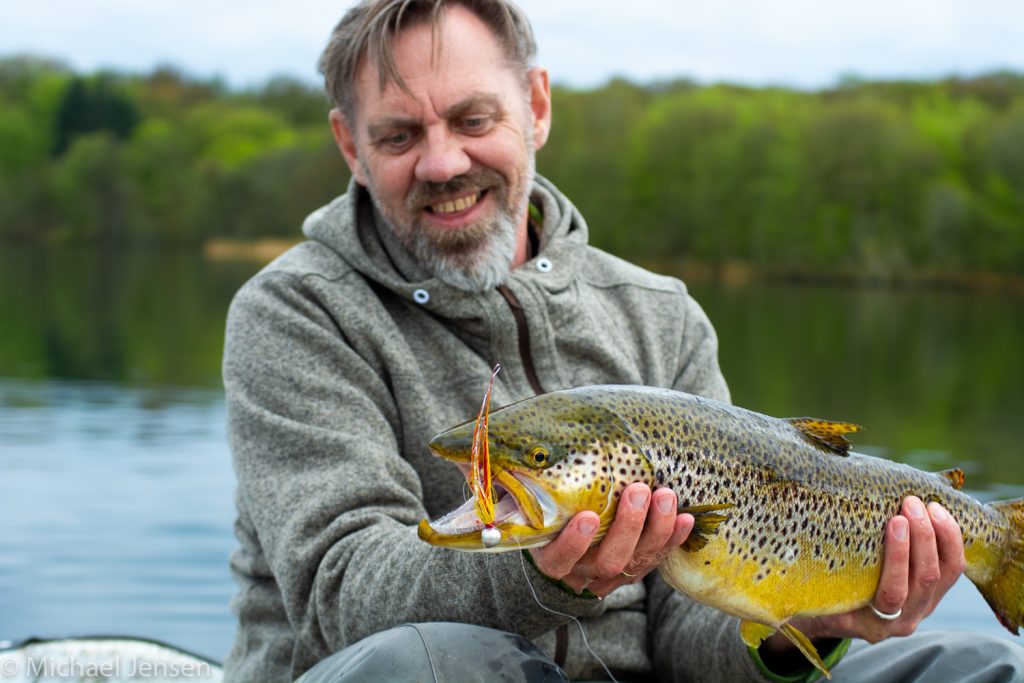 Why you need bucktail jigs?
Well, I am a lure freak, and I love fishing spinner baits, spoons, jerkbaits, crankbaits and any other kinds of lures. I guess you feel the same way.
But say, one day a large troll came crashing out from the woods and said. "Ok dude, you can use one lure for the rest of your life. One only. If you cheat, I will eat you."
Now I know trolls aren't as common as… say house flies everywhere in the world. But I live in Scandinavia ;0)
Anyway, since nobody really wants to upset a troll, you would have to make a decision. I don't know 'bout you, but I would choose the bucktail jig. And here are a bunch of reasons why.
Vibe
A real bucktail jig tied with hair from the tail of a northern whitetail deer, is a class act. The natural hair will breathe and pulsate in the water in a way, that no synthetic hair is able to match. If anyone tries to tell you bucktail hair are stiff and lifeless, ask them to take a look at one of the videos in this theme. When wet, bucktail will flow like marabou.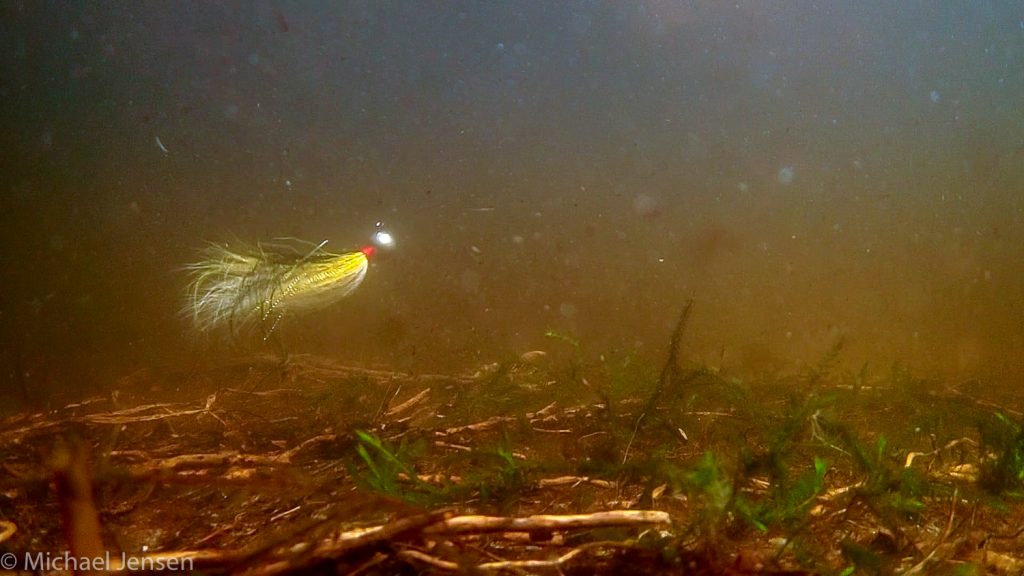 Versatility
The classic bucktail jig is the most versatile lure on the planet. You can fish it from the surface and all the way down to the deepest spots in the river or lake. And you can go from top fishing to rock bouncing in a few seconds. If you know the fall rate of your bucktail jig, you can count it down to any depth you choose, and start the retrieve there.
Efficiency
With bucktail jigs, you spend more time fishing – and less time changing lures, to match different depths. Furthermore, they shoot through the air like bullets, and enable you cover a lot of ground in a minimum of time.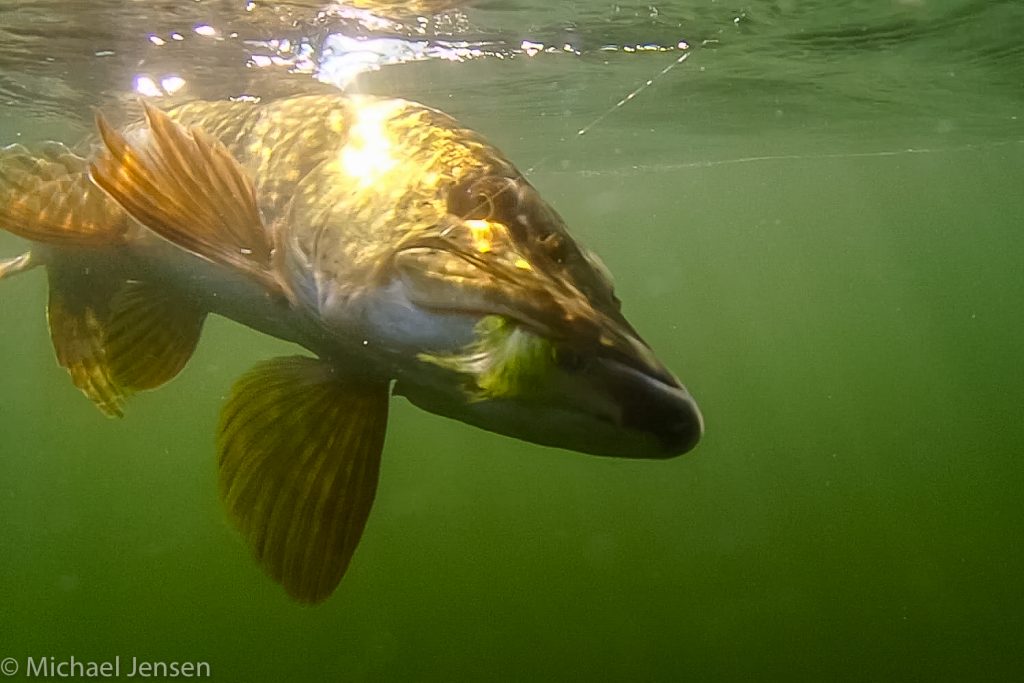 Tasty looks
A bucktail jig can imitate most kinds of fish food: Baitfish, crawdads, worms, shrimps and other tasty morsels. It's just a matter of adapting colour patterns to mimic the local's favourite food.
Sneakiness and stealth
These natural looking lures, are subtle, sneaky and still stealthy and super effective fish catchers. Usually you can fish a shoal of fish with other lures, until the fish gets wary and play hard to get. When the bite stops, you can tie a bucktail jig on your line, and continue catching. That's one of the reasons some pro anglers like to kept this lure as their secret weapon.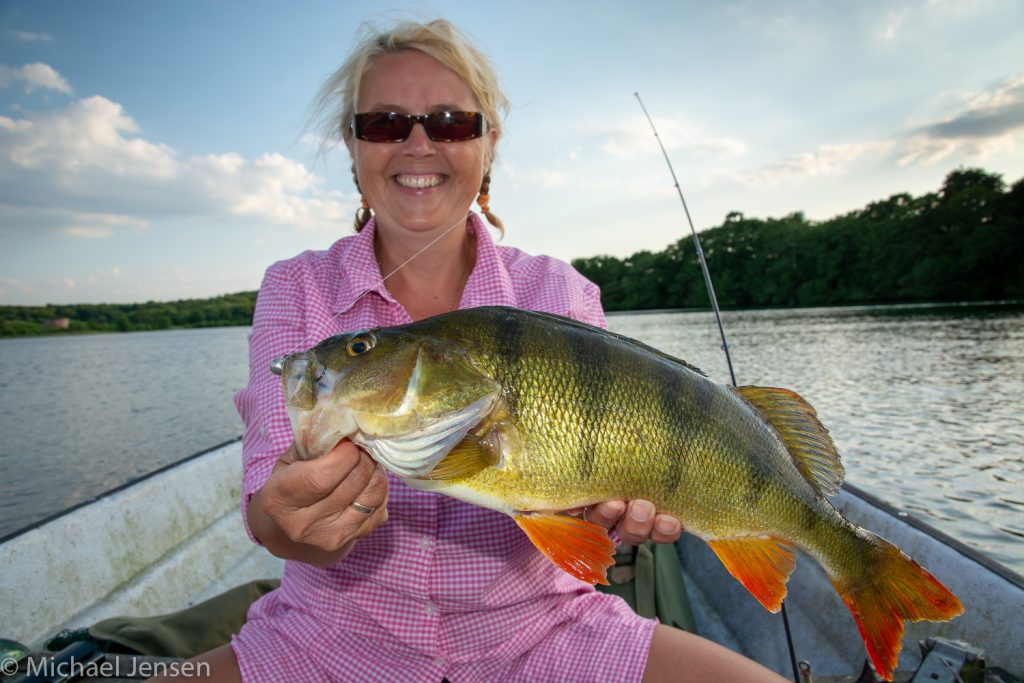 Durability
While your soft plastic lures might get torn up after a fish or two, especially if you fish for toothy critters – a bucktail jig might still look great after a dozen fish or more.
Price
You can tie your own bucktail jigs, and save a lot of money that way. But even if you buy your lures from a custom jig tyer, that won't break the bank. And remember: these lures will bring a lot of fish to the boat, before they are worn out.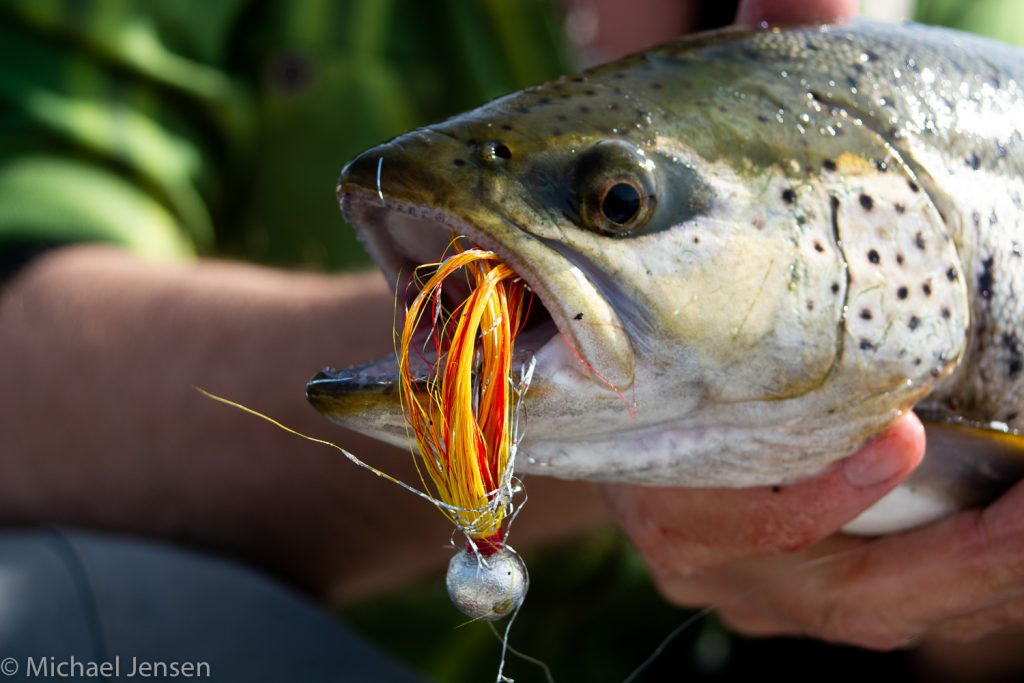 Wanna know more about bucktail jigs?
See how they swim… and how to tie them in a bunch of videos from my YouTube channel – all featuring underwater footage and tying instructions on my favourite bucktail jigs – find them down below.
Or read more blogs about bucktail jigs right here…
Enjoy!
You wanna support my blog? Read on!
Affiliate links: Do you want to know more about Affiliate? Read here: https://michaeljensens.com/angling/af…
Support My blog by purchasing things from Amazon through this link (No additional cost for you): https://amzn.to/33uUhXA
You wanna see the camera gear and microphones I use for making my YouTube videos? Check out my equipment on this link to my blog: https://michaeljensens.com/angling/film-making-gear/