Red & White Bunny Jig – Clasic hair jig tying tutorial. Find the pattern down below.
Jig tying tutorial and underwater swimming footage.
Bunny jigs and Bunny flies will catch any predator swimming in fresh- or saltwater: Pike, musky, trout, bass, walleye, zander, perch and a variety of saltwater predators.
This Red & White color combo is a classic pattern. It is always a joy to fish, since the contrast against a darker bottom makes this lure highly visible for the angler. In turn making it easier to spot followers and turn them into takers.
Wrap a bunch of these for the new season, and improve your odds for some hot action. Naturally this combo can be tied on a standard hook as well, and be equally useful on the fly rod.
Thanks for watching :0)
Cheers, Ulla and Michael
We have a lot of Bunny flies and jigs on this channel. You find most of them in this list: https://www.youtube.com/@MichaelJense…
Stay close by following us on all of our medias:
YouTube: https://www.youtube.com/@MichaelJensensAngling
Facebook: https://www.facebook.com/Michael.Jens…
Instagram (2 profiles): https://www.instagram.com/micsflies/ and https://www.instagram.com/micsspin/
You wanna support my channel? Read on!
Affiliate links: Do you want to know more about Affiliate? Read here: https://michaeljensens.com/angling/af…
Support My Channel by purchasing things from Amazon through this link (No additional cost for you): https://amzn.to/33uUhXA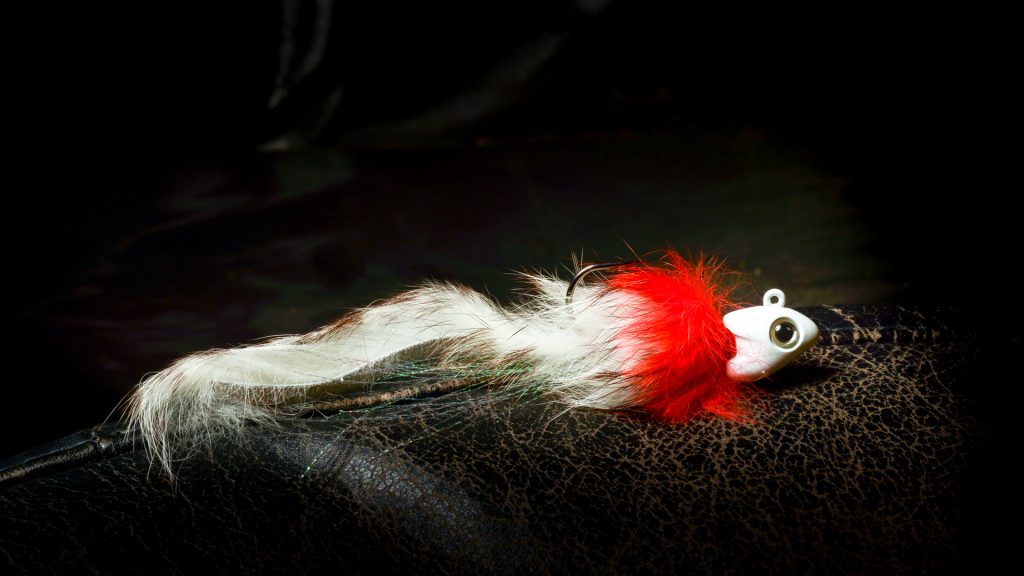 Red & White Bunny Jig
My Fly Tying Vice: https://amzn.to/3ucRgtR You wanna see the camera gear and microphones I use for making my YouTube videos? Check out my equipment on this link to my blog: https://michaeljensens.com/angling/fi…