Watch the underwater footage of this fly, and you know you are gonna need to tie it! The Zonker is not a specific pattern, but a type of streamer fly typically tied with a furry skin strip from rabbit for wing and tail. You can use other types of fur as well. Muskrat, fox, mink and a lot of other materials.
The Zonker is credited to Dan Byford from Colorado, and he tied this fly first in the mid 1970's. The idea of using a rabbit strip in the exact same manner, as a wing/tail is much older though.
The New Zealand streamer the Rabbit Fly was in use way back in the 1930's – and is in effect a zonker fly but with a body of wool or chenille instead of the mylar tubing that are popular on zonker flies. Most likely the popular NZ Matuka patterns have led to the use of a rabbit strip tied in matuka style.
Anyway this is a super effective streamer type for bass, pike, musky, zander, walleye, trout, perch and most other predators in fresh- and saltwater.
This barred blue back and pearly white belly version is a go-to streamer for me, and often my first choise for a searching pattern in clear water conditions. Great for fishing on dark days or in the twillight zone at dawn and dusk.
Thanks for watching
Michael
Check out my other Zonker fly tying tutorials on the channel as well.
You wanna support my channel? Read on!
Affiliate links: Do you want to know more about Affiliate? Read here: https://michaeljensens.com/angling/af…
Support My Channel by purchasing things from Amazon through this link (No additional cost for you): https://amzn.to/33uUhXA
My Fly Tying Vice:https://amzn.to/3ucRgtR
Barred Blue Zonker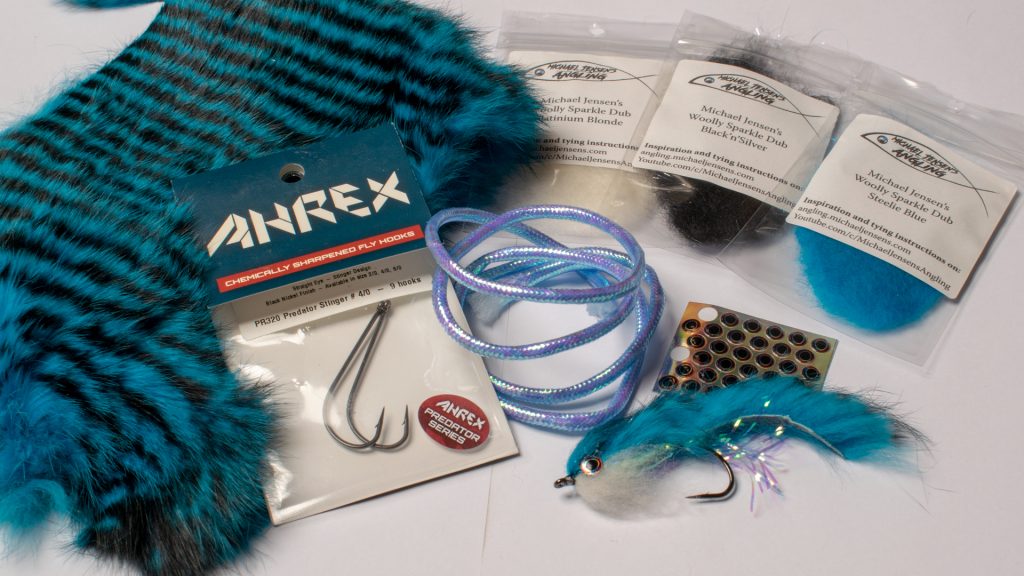 You wanna see the camera gear and microphones I use for making my YouTube videos? Check out my equipment on this link to my blog: https://michaeljensens.com/angling/fi…