Bill Edson's Dark Tiger – Fly tying tutorial – find the pattern down below.
The Dark Tiger is the badass brother of the Light Tiger.
While the Light Tiger is elegant and classy I've always found the Dark Tiger a bit more clumsy looking.
The fat chenille body and the large yellow head, makes it look cheaper than it's sibling. But trout and salmon love this fly, and I feel sure that smallmouth bass and panfish do as well.
The famous angling historian and author Joseph D. Bates, who was a friend and fishing pal of Bill Edson, actually favored the Dark Tiger. It is a bit confusing, that the Dark Tiger is lighter in overall color shade than the Light Tiger, but Edson named these after the color of the wing (that indeed is darker on the this fly). And the yellow color sure light up the day when this fly is diving into the colored water of a winter run-off.
To cut to the bone: You need this little yellow underwater missile – as well as it's elegant sibling. If you don't have the brass eyes, I've put a link to those in the description below. And you can use Jungle Cock as a substitute.
Thanks for watching :0)
Cheers, Ulla and Michael
Watch the video on the Light Tiger right here: Bill Edson's Ligh…
Check out my blog on the Tigers: https://michaeljensens.com/angling/bi…
Find the brass eyes here: https://whitetailflytieing.com/produc…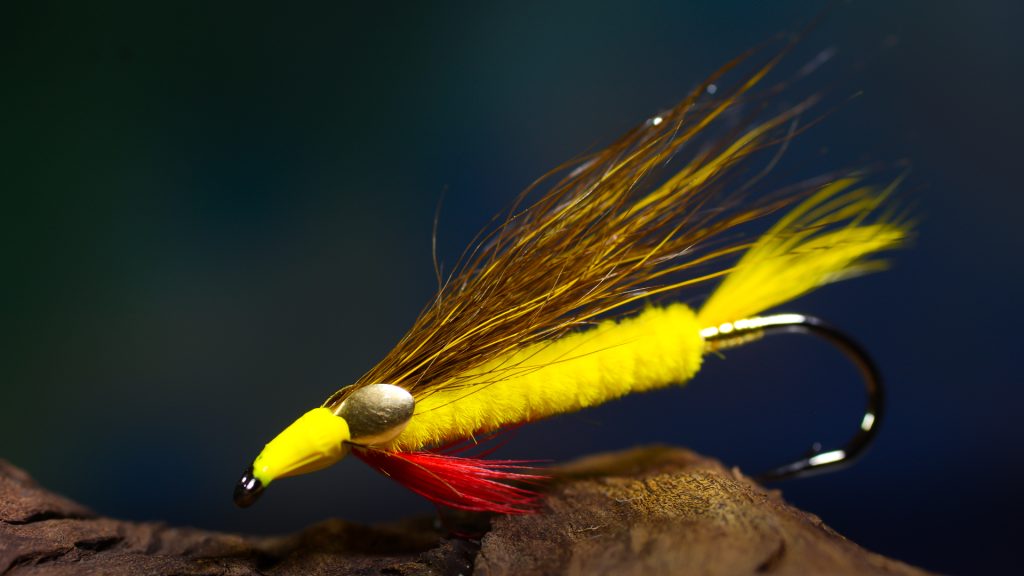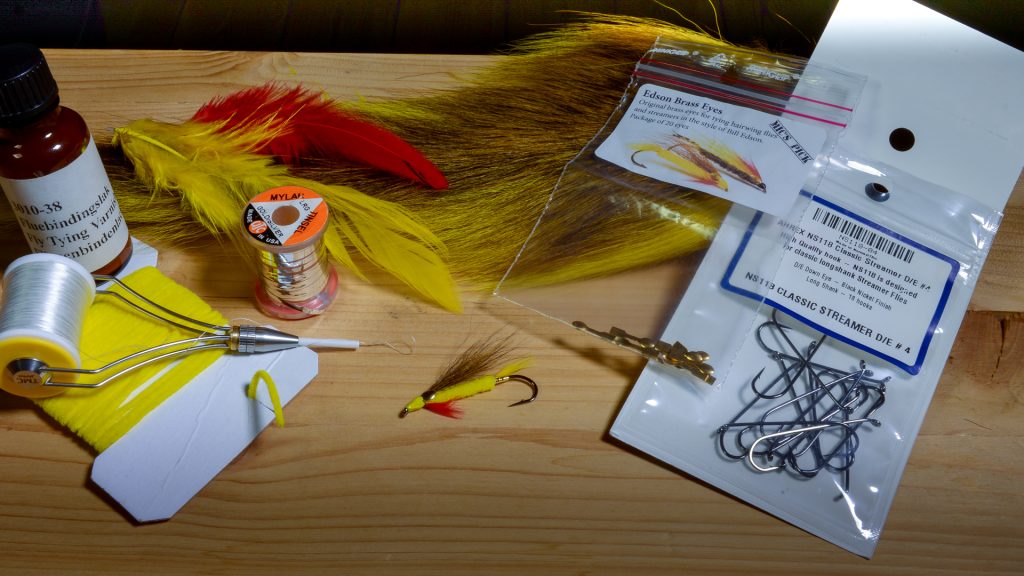 Stay close by following us on all of our medias:
YouTube: https://www.youtube.com/@MichaelJensensAngling
Facebook: https://www.facebook.com/Michael.Jens…
Instagram (2 profiles): https://www.instagram.com/micsflies/ and https://www.instagram.com/micsspin/
You wanna support my channel? Read on!
Affiliate links: Do you want to know more about Affiliate? Read here: https://michaeljensens.com/angling/af…
Support My Channel by purchasing things from Amazon through this link (No additional cost for you): https://amzn.to/33uUhXA
Bill Edson's Dark Tiger
My Fly Tying Vice: https://amzn.to/3ucRgtR
You wanna see the camera gear and microphones I use for making my YouTube videos? Check out my equipment on this link to my blog: https://michaeljensens.com/angling/fi…