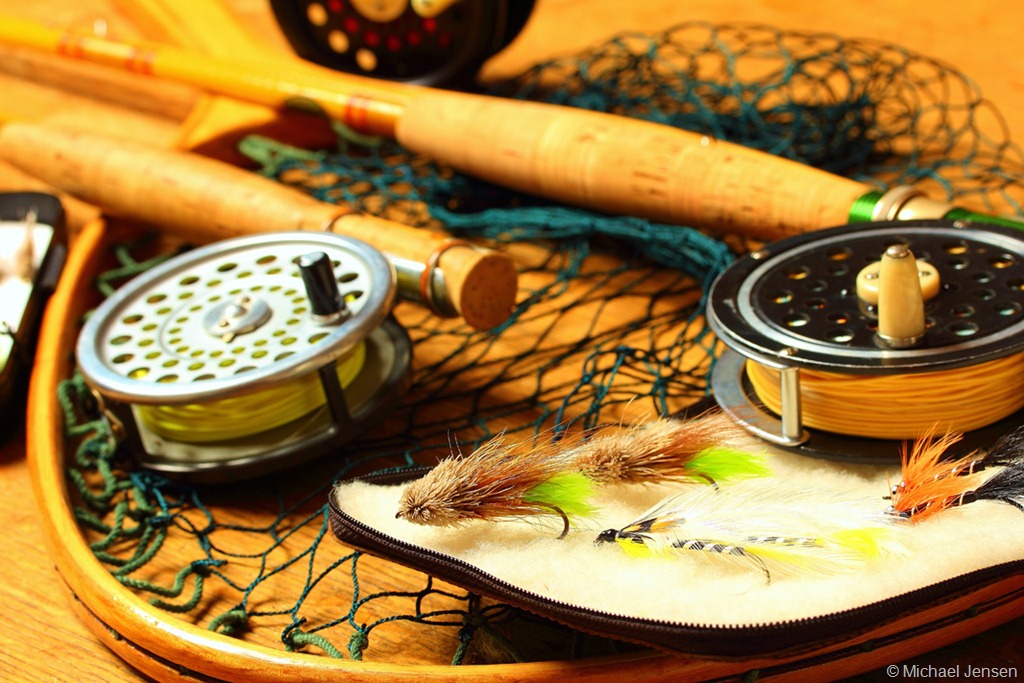 Today I had to check the calendar to realize that we are in midwinter. The weather is grey, damp and definitively warm considering that we are in the first week of 2013. The new season of trout fishing is nine days away and it's just fine with me. I am struck by cabin fever again, even though the pike fishing has been great this winter.
I really need to get out and cast a fly line over a beautiful trout stream. Especially since I have bought a lot of "new" tackle this winter. New in the meaning: New to me – since most of my new reels and rods has decades of use behind them. I found some gorgeous fiberglass rods: Mostly Fenwick Feralite and Shakespeare Wonderods. The reels are classics as well: A pair of Young & Sons Super Condex, Martin 77WS, Pflueger Medalist and a couple of Hardy Marquis – the latter being rather high end for a bottom feeder like me.
I also purchased a really beat up honey colored Wonderod 7.9 ft. 6-7 weight bass action fly rod, that needed a new handle (the old handle was chewed up by mice or other rodents) and new whippings. That project brought me through a weekend without freaking out.
But night is falling and tomorrow I can turn another page on my trout fishing countdown calendar. It sure feels good. Right now I'm checking my lines, fly boxes, leaders and other stuff again. I am so ready!
Share