Wanna tie a super floating dry fly, without spending big bucks on top quality dry fly hackle?
This Hair Hackle Dry Fly is a 2 minute tie, will float for hours, and is fat and juicy enough to make a large trout or a smallmouth bass rise to the surface and engulf it.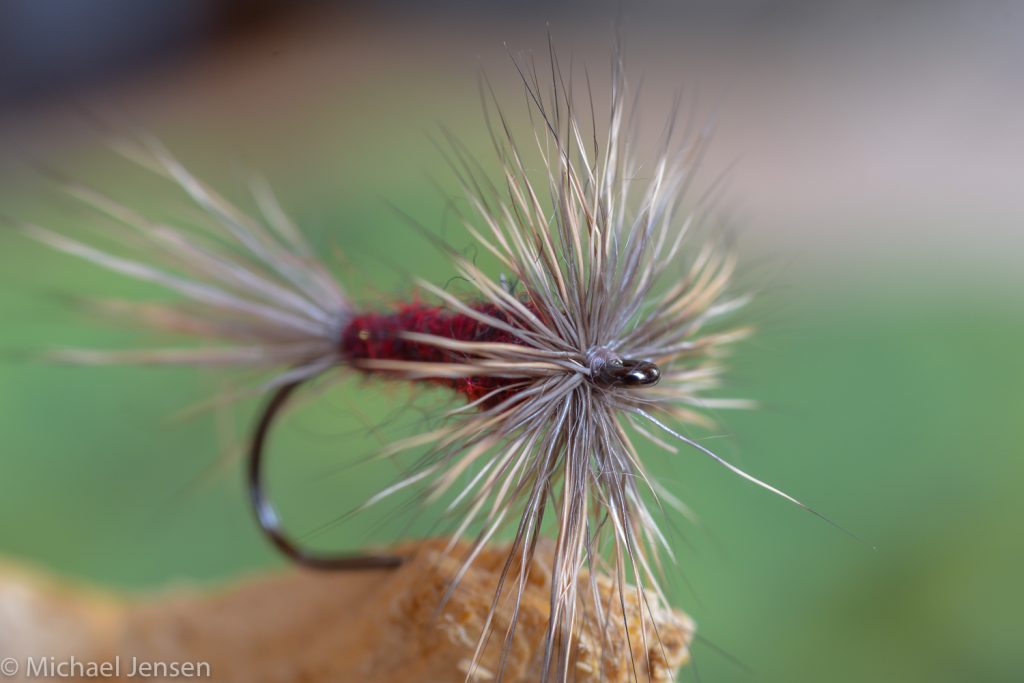 And it is hardy enough to take a beating, without freaking out;0)
Can be tied with hair wings as well to better imitate specific insects like caddis flies, mayflies, stone flies or any kind of terrestrial.
This version is allround useful for most situations and might even be taken for a hatching insect with a trailing shuck. Just vary the colour of the body, to match your needs.
If you think wool isn't suited for dry flies, think again. It suck up fly floatant just as eager as water. There is a good reason why wool is the material of choice for the New Zealand style strike indicators.
Tie a bunch of these. You can fill your box in no time, and be ready for the first warm days of spring.
Thanks for watching :0) Michael
More on this topic
I wrote a blog for Ahrex Hooks on Deer hair dries a couple of years ago. Check it out here…
You wanna support my channel? Read on!
Affiliate links: Do you want to know more about Affiliate? Read here: https://michaeljensens.com/angling/affiliate-disclaimer/
Deer Hair Hackle Dry Fly
Hook: Ahrex FW 503, Dry Fly Light,  #12
Thread: Brown – https://amzn.to/3osU2HW
Tail: Coastal deer hair, short/fine, natural brown
Body: Woolly Sparkle Dub, Claret Sparkle – https://shop.michaeljensens.com/https://shop.michaeljensens.com/
Hackle: Coastal deer hair, short/fine, natural brown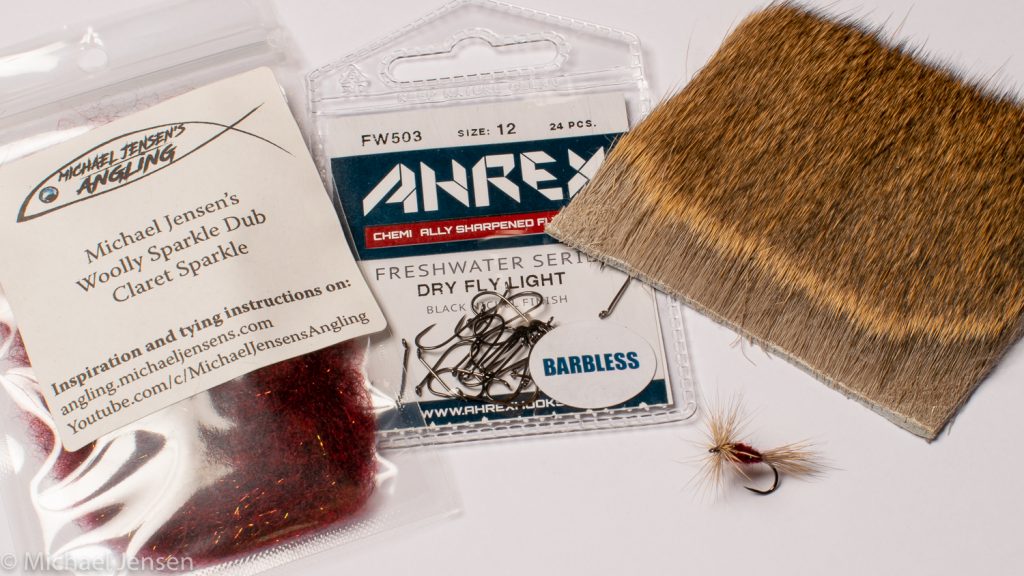 Support My Channel by purchasing things from Amazon through this link (No additional cost for you): https://amzn.to/33uUhXA
You wanna see the camera gear and microphones I use for making my YouTube videos? Check out my equipment on this link to my blog: https://michaeljensens.com/angling/film-making-gear/