I have a confession to make. I can look through this year's new, shiny catalogues from just about any fly tackle manufacturer (most of the catalogues are online nowadays) – and I don't feel hot under the collar… or anywhere else. The newest, lightest and fastest sticks don't trigger my GAS (gear acquisition syndrome) anymore. The same thing can be said on the most technically advanced large arbor fly reels.
If that meant that I was totally cured for that disease that makes me spend money on fishing tackle I don't necessarily need to survive – everything would be fine. Or… at least my wife would think so.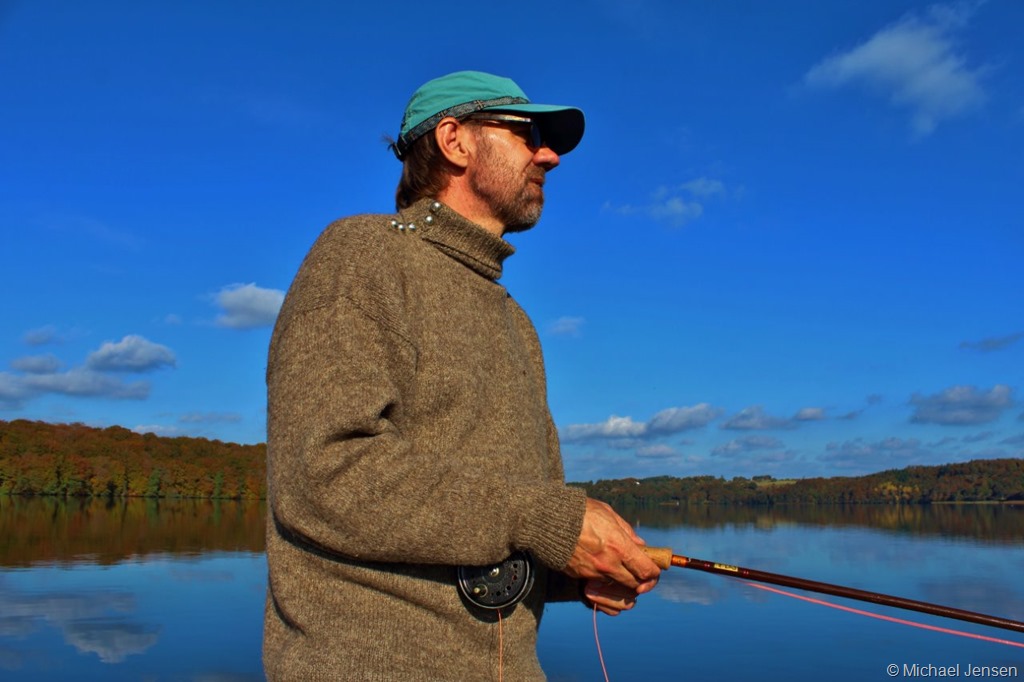 But given the chance, means and time to prowl eBay for vintage fly fishing tackle… well I'm totally gassing. I sincerely think that the best fly tackle ever… was made decades ago – and by proud and well paid American and British craftsmen. At the moment I get into a feeding frenzy when I spot fabulous fiberglass rods from Shakespeare, Hardy and Fenwick and fly reels from Martin, J.W. Young and Hardy.
These things don't cost a fortune, and furthermore they have an aura of history, craftsmanship and old fishing tales. And, no matter how unbelievable it might sound to a gadget and high technology minded fly fisherman, they are effective fishing tools.
Autumn has always made me realize that – even when I was on the doing the new gizmo dance. I think the falling leaves, the cool forest streams and the turnover in the lakes brings me into a mindset where I realize that everything is repeating itself. That nature's big wheel is turning slowly and repeatedly – and that it really doesn't matter if my rod is second- 3'th or 4'th generation of graphite. Hell, it doesn't really matter if it is graphite, splitcane or fiberglass. The great fishing opportunities I experience this year is remarkably similar to the experience some other fishermen had 30, 40 or 50 years ago. So why not use their fly tackle.
That's exactly what I do at the moment. If that makes me an old fart… so be it:0)
Share