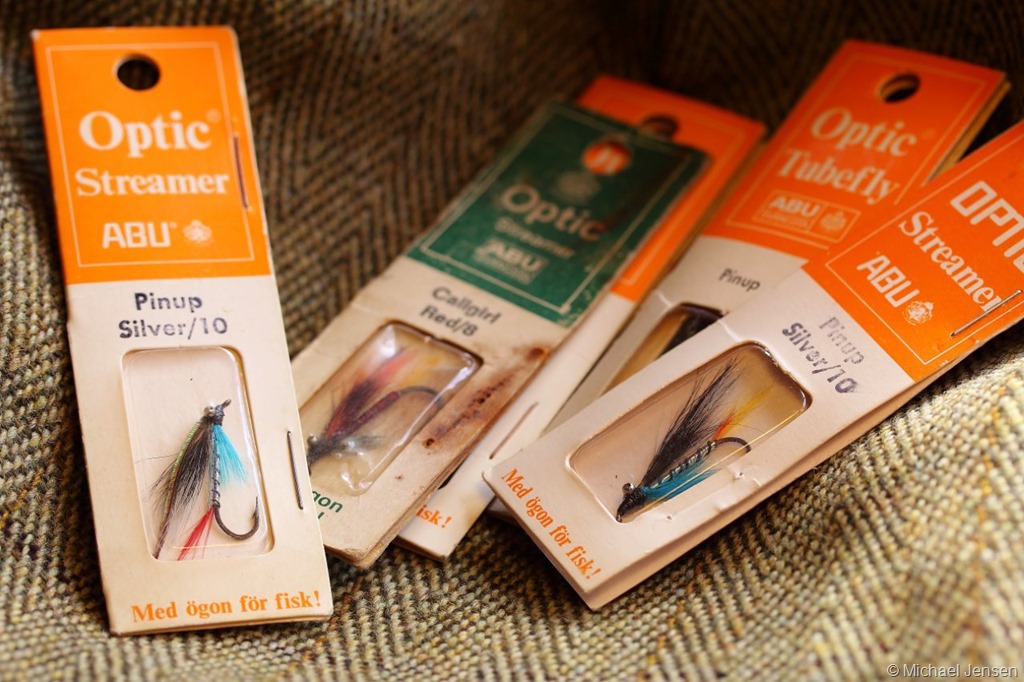 Here is one for the squirrel tail theme. Do you remember Callgirl, Streamtease, Pin-up and Playboy. Well if you grew up in the sixties and seventies you probably do. My first rod and reel was a spinning outfit, and at that time spinning tackle didn't get any better than the products made in Svängsta, Sweden. I read the ABU catalog as a Bible, and naturally I noticed the eye-catching (ok… I couldn't help it:0) Optic hairwing flies.
I was not into fly fishing back then, but these were some of the first flies I ever saw. When I took up fly fishing many years later, I took the classic route: Reading Skues, Halford, Torp Jacobsen and a lot of other great fly tiers and –fishermen. But… they weren't really into Optic flies:0)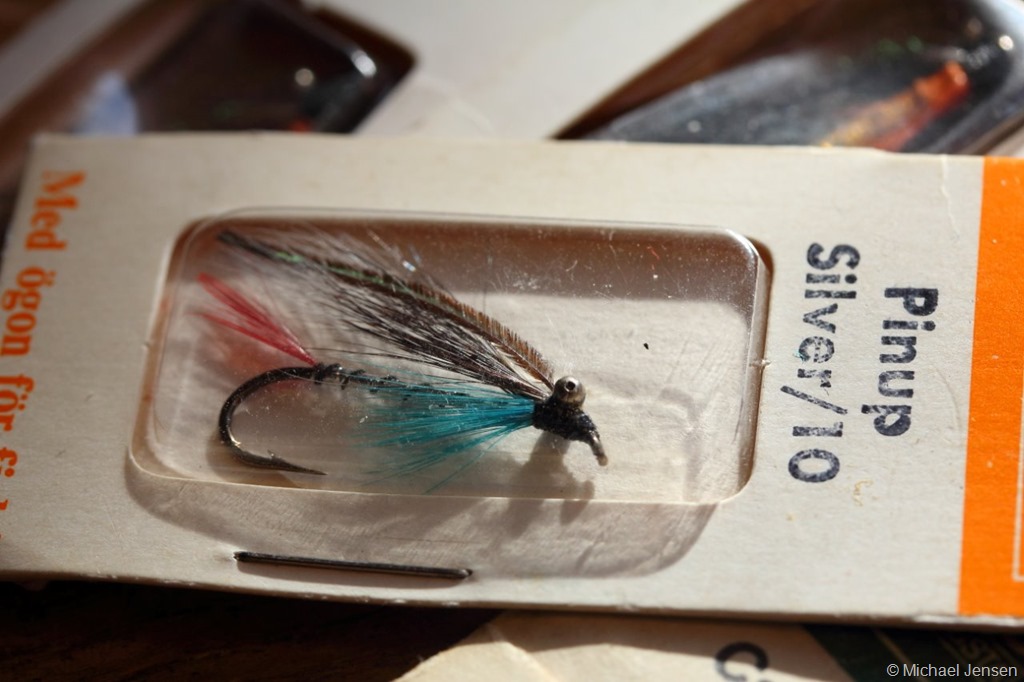 But I am (even though I don't think Halford would approve) and recently I've managed to pick up some of these vintage classics from ebay and other auction-sites. I probably wont take the originals fishing, but I am turning out lots of Callgirls, Streamteases, Pinups and Playboys at the vice at the moment.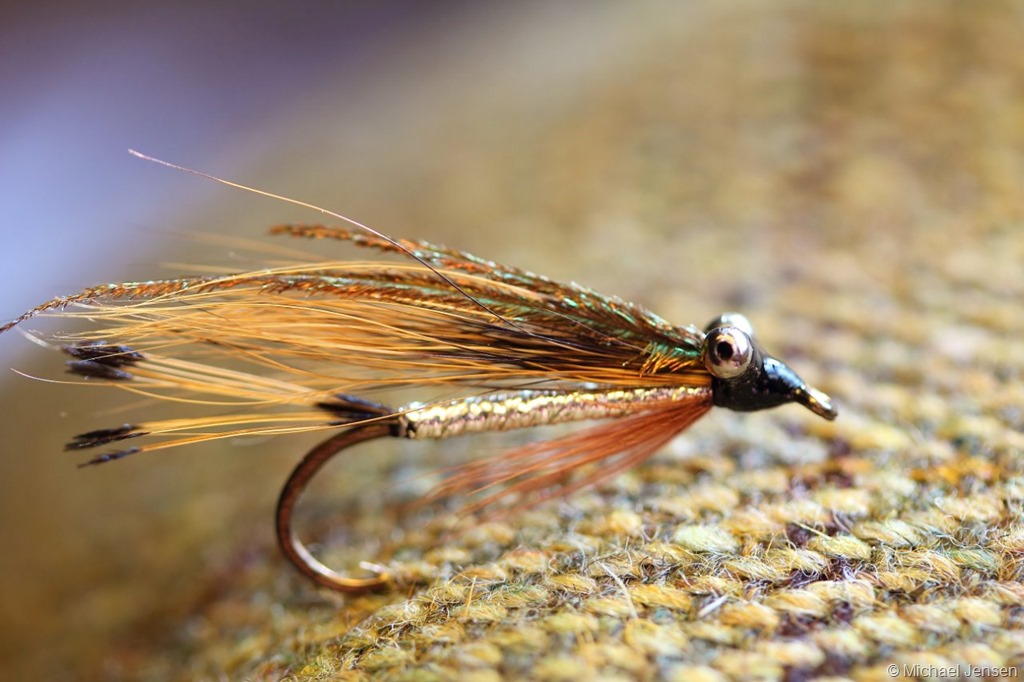 Using bead chain eyes isn't by any means revolutionary anymore and neither is squirrel tail hairwings – but the ABU Optic flies are a piece of Scandinavian fly fishing history – and equally important: They have sexy names!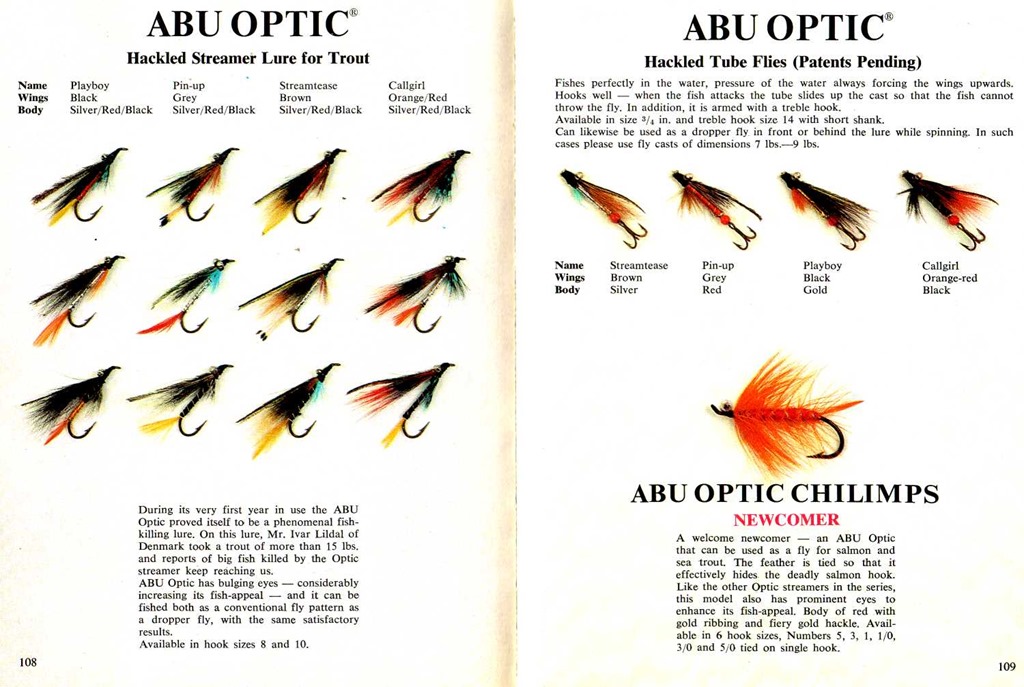 You can get more info… or buy the book, Tying and fishing the ABU Optic Flies here: https://shop.michaeljensens.com/?product=tying-and-fishing-the-abu-optic-flies&lang=en
Or buy the Kindle version here: https://amzn.to/2I7BV9b
Share