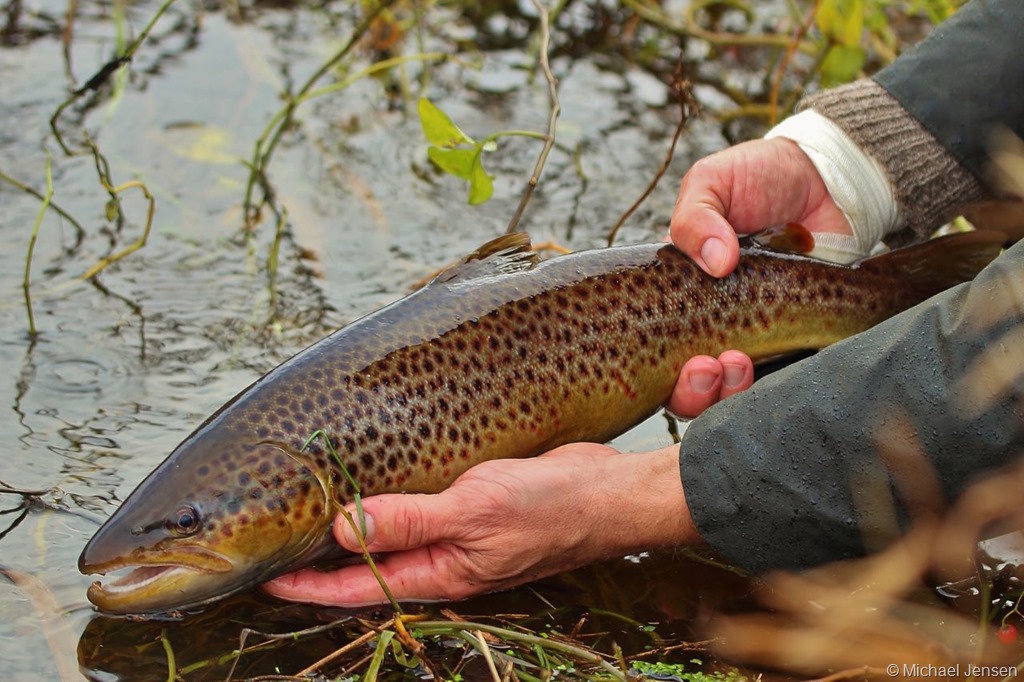 Yesterday while having breakfast I got a text message from my friend Lasse, telling that he was going fishing in one of our local small streams. I considered joining him.
An hour later a new message ticked in: This time with a photo of a nice 3 pound sea trout.
That was more than I could take. I grabbed a Hardy Fibalite fly rod, a couple of fly reels and a box with tube flies and left home without any more hesitation. I found Lasse in a rather shaky condition. He had just lost another trout – and this one was quite a lot larger than the first. He estimated the fish to a weight of 8-10 pounds.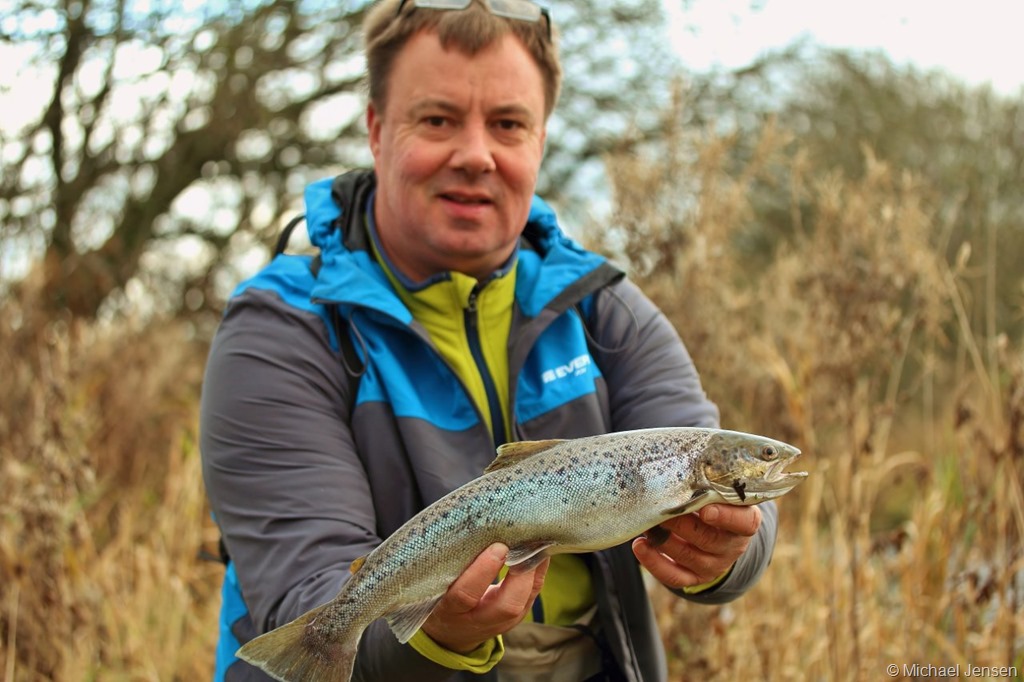 So the sea trout definitively had arrived. Sadly though… only a week before the seasonal closing time. The weather was cloudy, rainy and cold. But anyway… our expectations were high.
To cut a long story short: We had a nice day… managing to land 7 (or 8…I kind of lost track in all that excitement) sea trout in an afternoons fishing.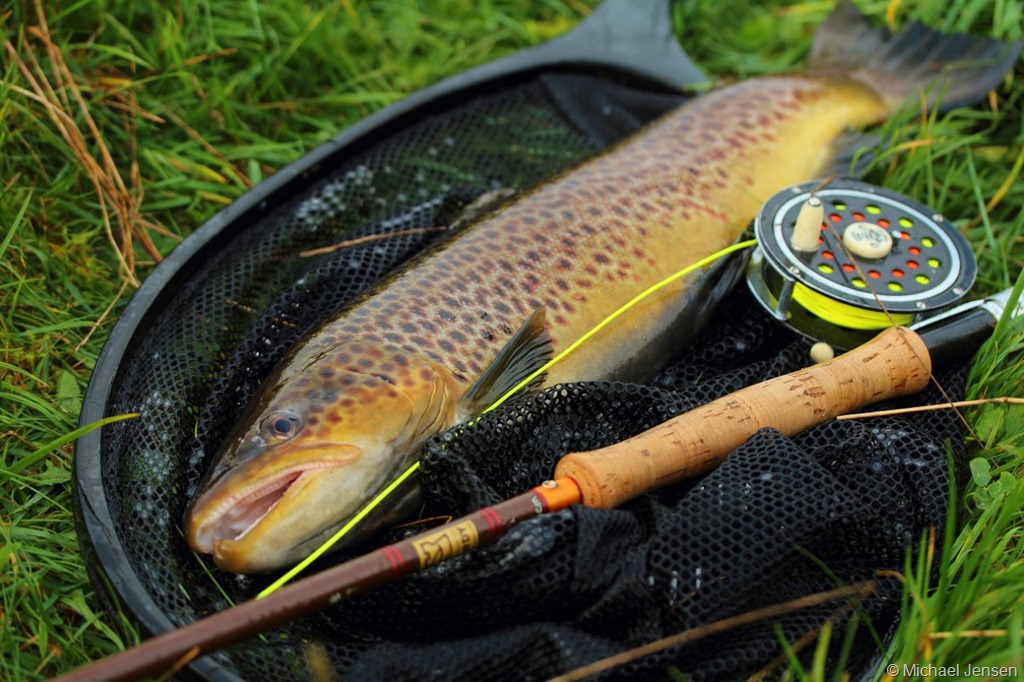 I got my fish on a Purple Soft Hackle Tube and a still unnamed black and red tube fly. Lasse caught the fish on a streamer of his own design.
All fish, except one, was released. Here are a couple of pictures.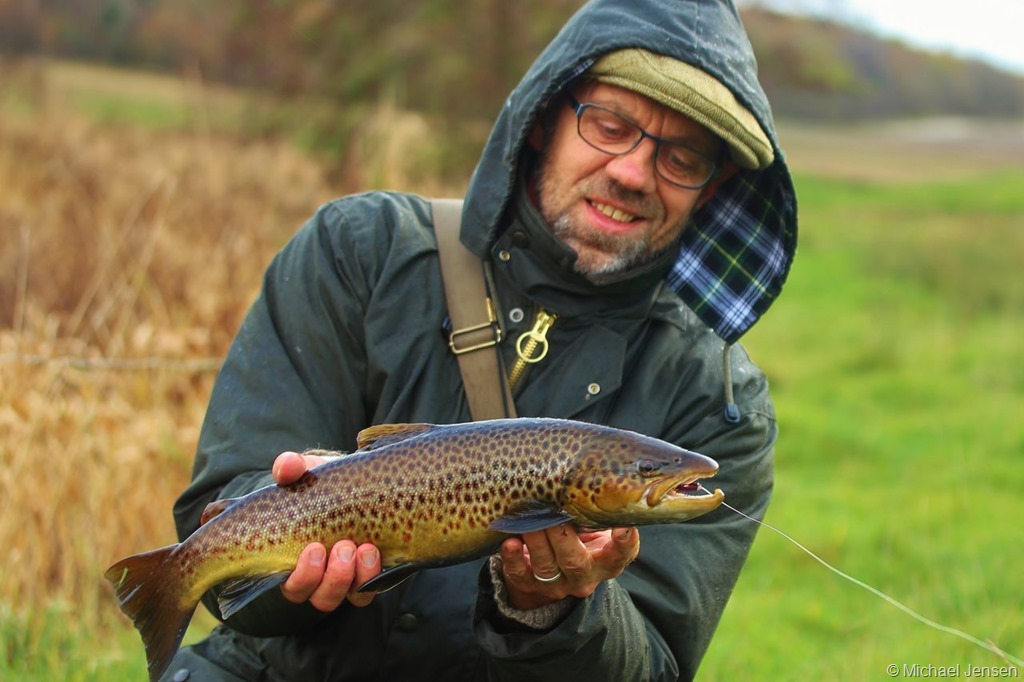 Share