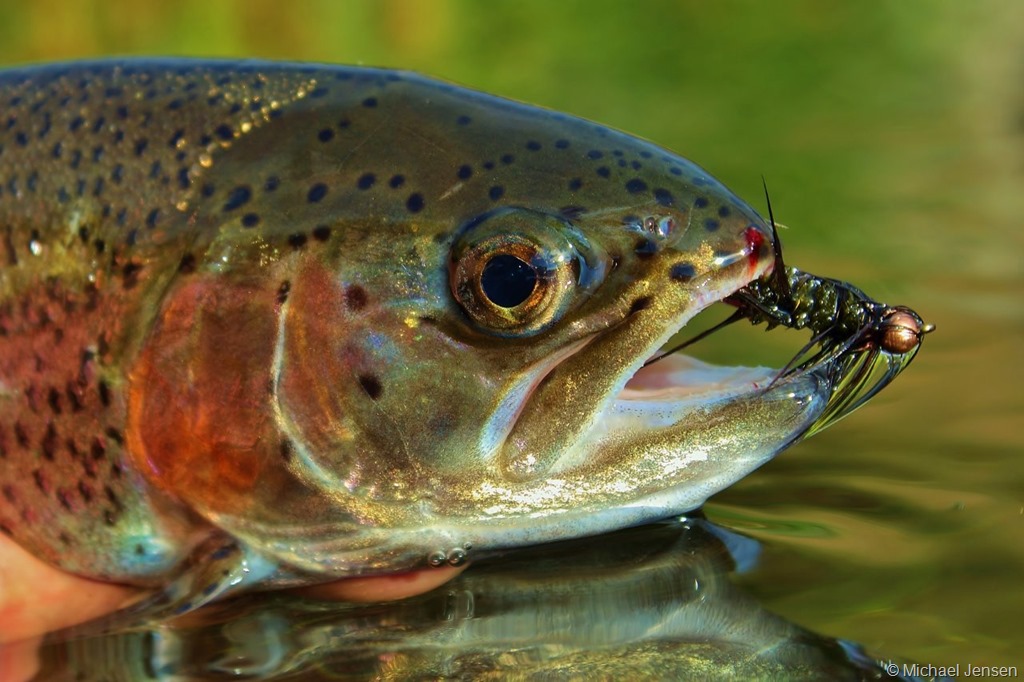 September traditionally offers lots of fly fishing opportunities around here, but this year… well the start of the autumn kind of sucks. We've had a warm and dry summer, and the rivers are running low, clear and warm. That means a delay in the run of sea trout. I've spent several late evenings and some misty mornings in my favorite sea trout rivers – and I got skunked every time.
Today I left the sturdy sea trout tackle at home – and grabbed a 7 ft. 6 weight vintage Fenwick fiberglass rod instead. I caught a couple of small brown trout on dry Hoppers and Polly Rosborough's Casual Dress Nymph.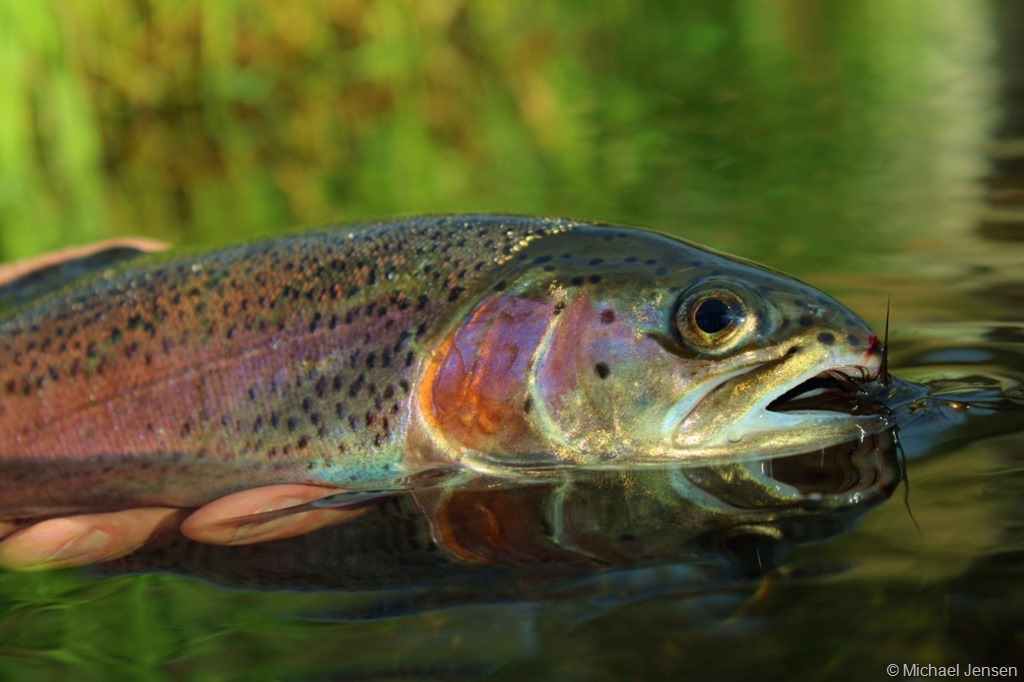 A change to a Black & Olive Woolly Bugger caused a lot of splashing, when a beautifully colored rainbow trout grabbed the fly. He was more in the air than under water during the fight. Man… I nearly forgot: Those rainbows are so much fun.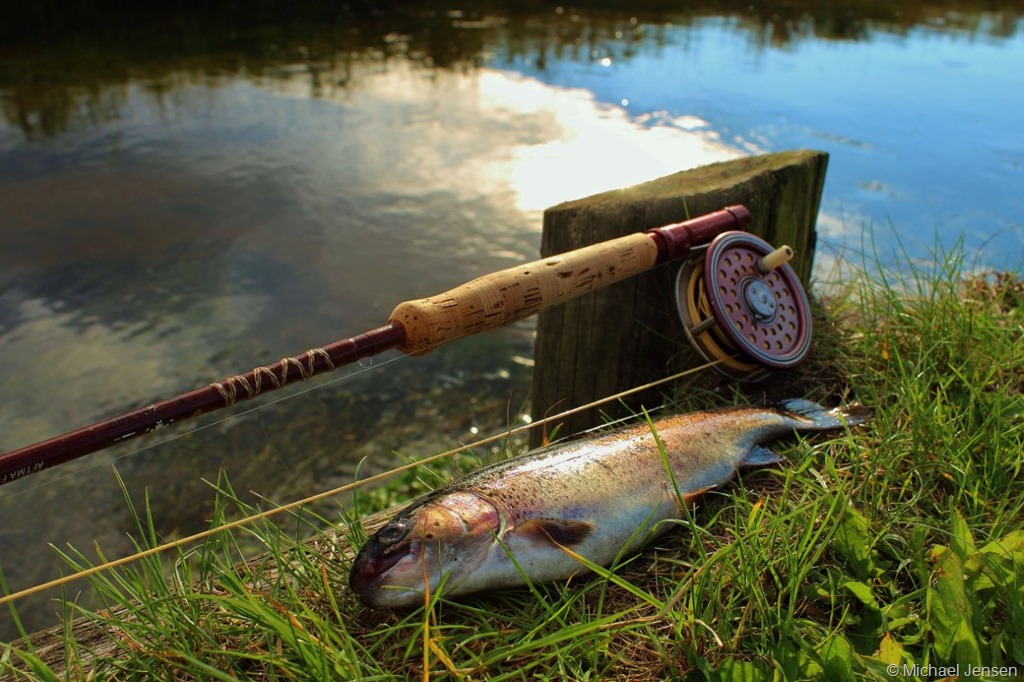 Share