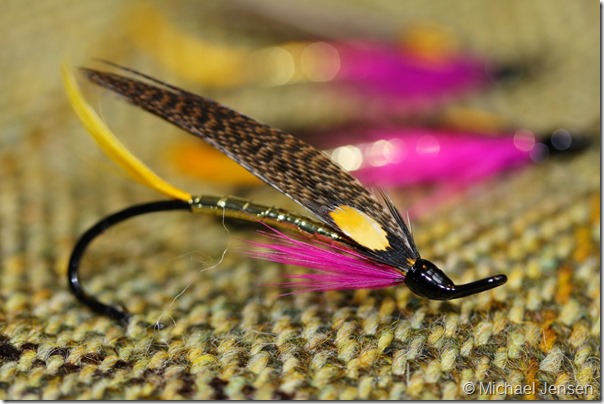 I'm pretty much into classic British stuff at the moment. You know tweed, classic Hardy reels and even more classic wet flies. Last night I was doing a bit of research in John Veniards book Reservoir and Lake Flies. On one of the color plates the beautiful Freeman's Fancy caught my eye. Both Veniard and Courtney Williams (in A Dictionary of trout Flies) sang the praise of this funky colorful classic.
Williams wrote: It has always been a surprise to me that this fly has not become better known because at times (when a brightly colored fly is required) it is an effective lake fly and it is really first class for sea trout.
Having plans for a lot of sea trout fishing in the coming months I had to tie up a batch of this fly. For river fishing I tied Freeman's Fancy on a number 7 Partridge Salar salmon hook. It's strong, relatively light and looks great. I will tie some larger as well – and maybe some on size 8 and 10 wet fly hooks for lake fishing.
I really like the contrast between the subdued brown and gold and the flashy orange and magenta colored feathers. The pattern is pretty simple:
Freeman's Fancy
Hook: Salmon, low water or wet fly hook
Tread: Black
Tail: Orange toucan (I use dyed substitute). Golden Pheasant will do
Body: Flat gold tinsel
Wings: Bronze Mallard, with a very small jungle cock feather (or sub) on each side
Hackle: Cock, died bright magenta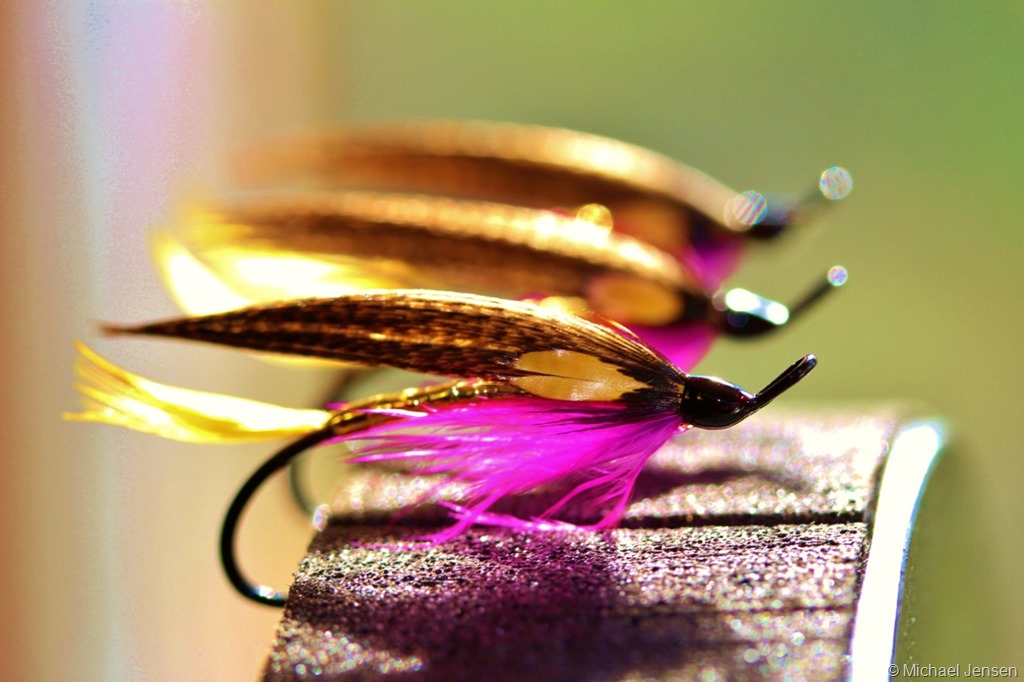 Share