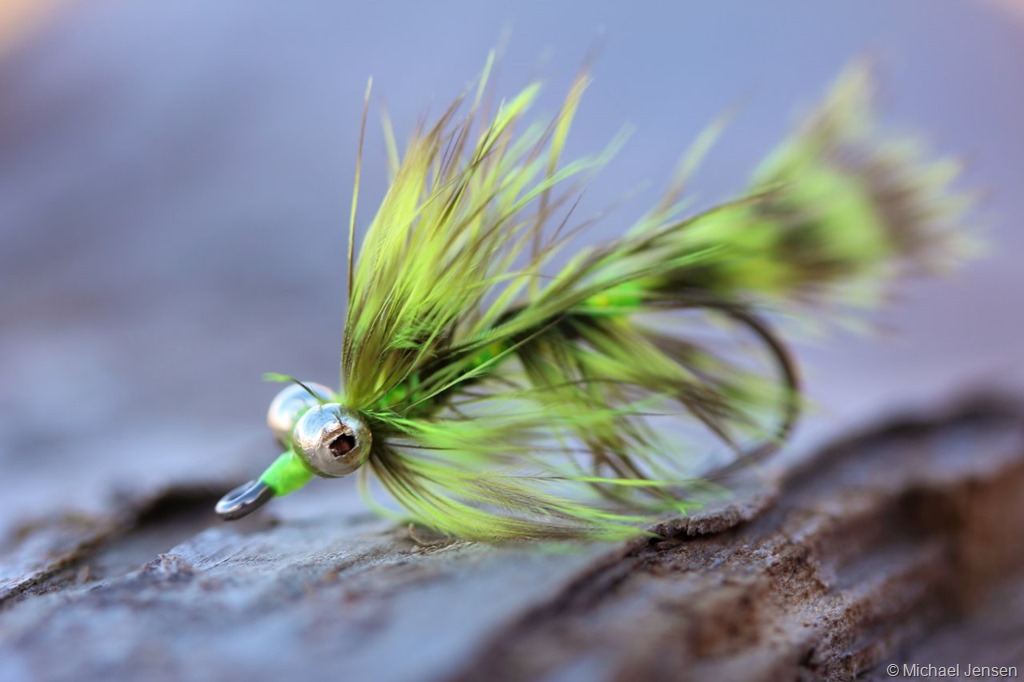 Flies that are tied in-the-round like palmers, Woolly Worms, Wooly Buggers and many Baltic sea trout flies has a vibe of simplicity. They are just effective with a workman-like vibe. And I use these flies a lot for saltwater as well as for freshwater fishing.
This spring I made a new pattern. It was nothing special, just a color variation of a Magnus or a Wooly Bugger. See… it all started because I had this grizzly hen saddle lying on my fly tying bench. It was dyed in a color that should have been fluorescent yellow – but actually turned out more chartreuse. I was a bit fascinated by the many shades of green in the feathers, so I tied a single fly. I used the chickabou feathers for tail and a fluffy regular feather from the saddle for palmer hackle. For the body I chose chartreuse flatbraid and ribbed the fly with 0.25 mono. And I tied in a pair of medium sized silver bead chain eyes.
The fly didn't look all bad, but it definitively wasn't the most beautiful fly I had ever tied either. So I might just have tossed it aside and forgot about it – if the sun had not suddenly peeked through the window in my study. I knew the ice had broken up in some of my favorite fishing spots – and I had a feeling that the sun could kick start the food chain that held a silver sea trout near the top. After all it warmed my frozen fisherman's heart.
So… after giving the green fly a drop of head cement, I threw my tackle and waders in the car and drove to the fjord. It's only a 10 minute ride, so I don't think the cement was completely dry, before the fly entered saltwater. On one of my first cast, a 5 pound sea trout snatched the fly. It was my first sea trout of the season – and it was beautiful. Read the rest of this story here…..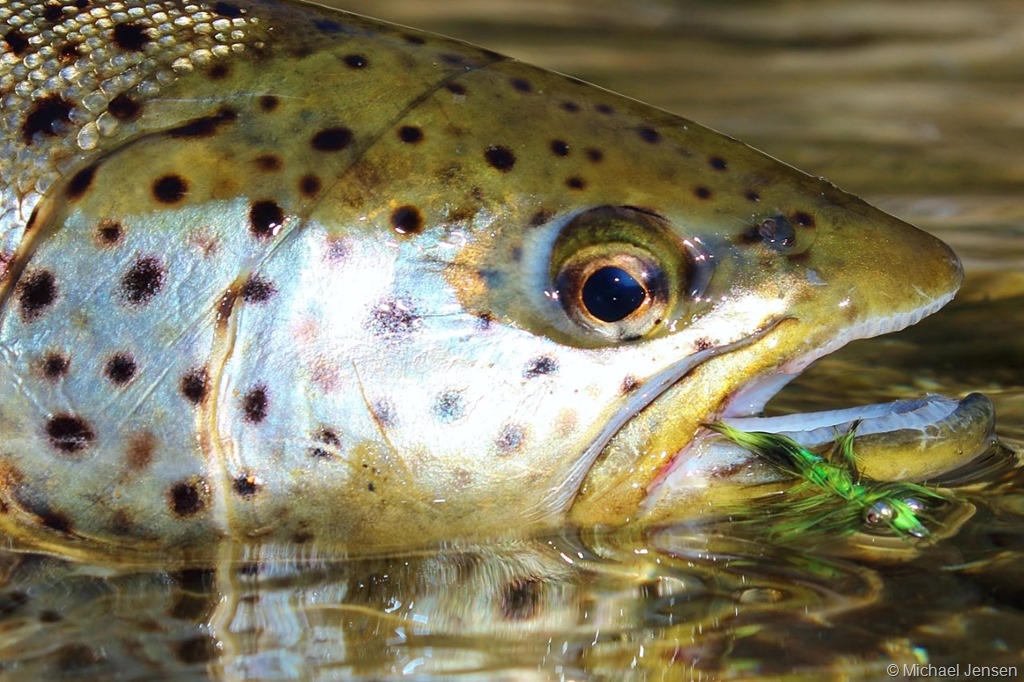 A few days later the green fly struck again. This time I caught 3 sea trout between 2 and 4 pound on the same fly. Read the rest of this story here…..
And during a couple of busy months in the spring of 2013 I caught more sea trout that I had done in many years. Most of these fell for the green fly – even though I used quite a few others.
I did mention earlier, that my first impression of this fly was not overwhelming. I didn't think it was pretty. But after repeatedly having seen the green bastard staring back at me with its shiny bed chain eyes, while it's hook bend was firmly imbedded in the jaws of a nice sea trout – well I have changed my mind. By now I think it looks kind of cute. Actually I really don't want to go fishing the salt, without having this green fly in my fly box.
And I think it is about time it got a name. Since it reminds me of spring and is… well… green I guess Shades of Green seems fitting.'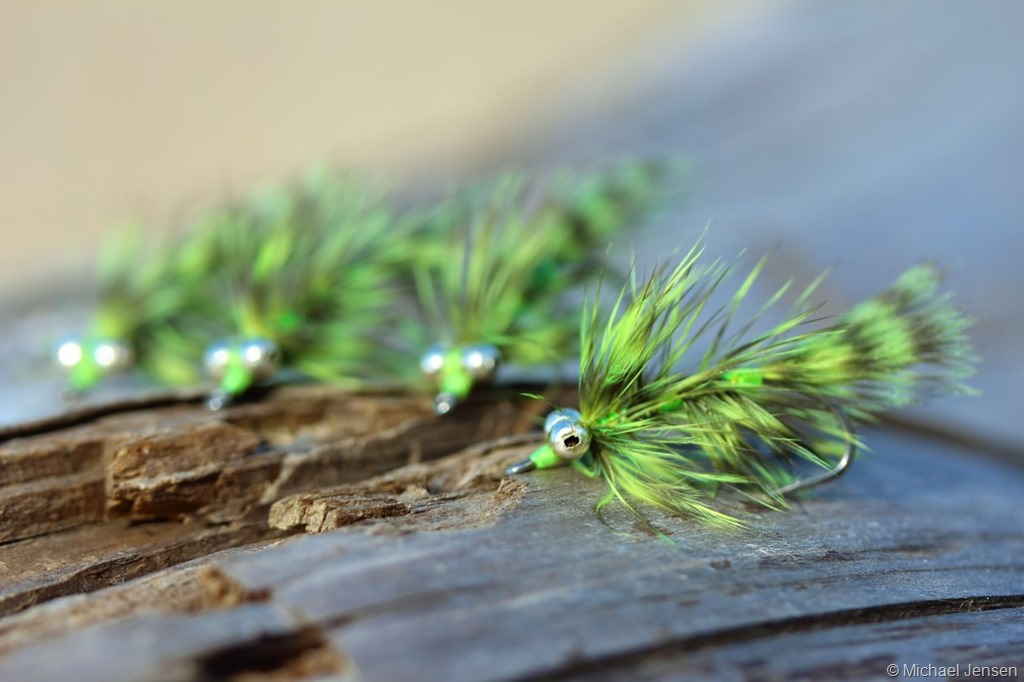 Share