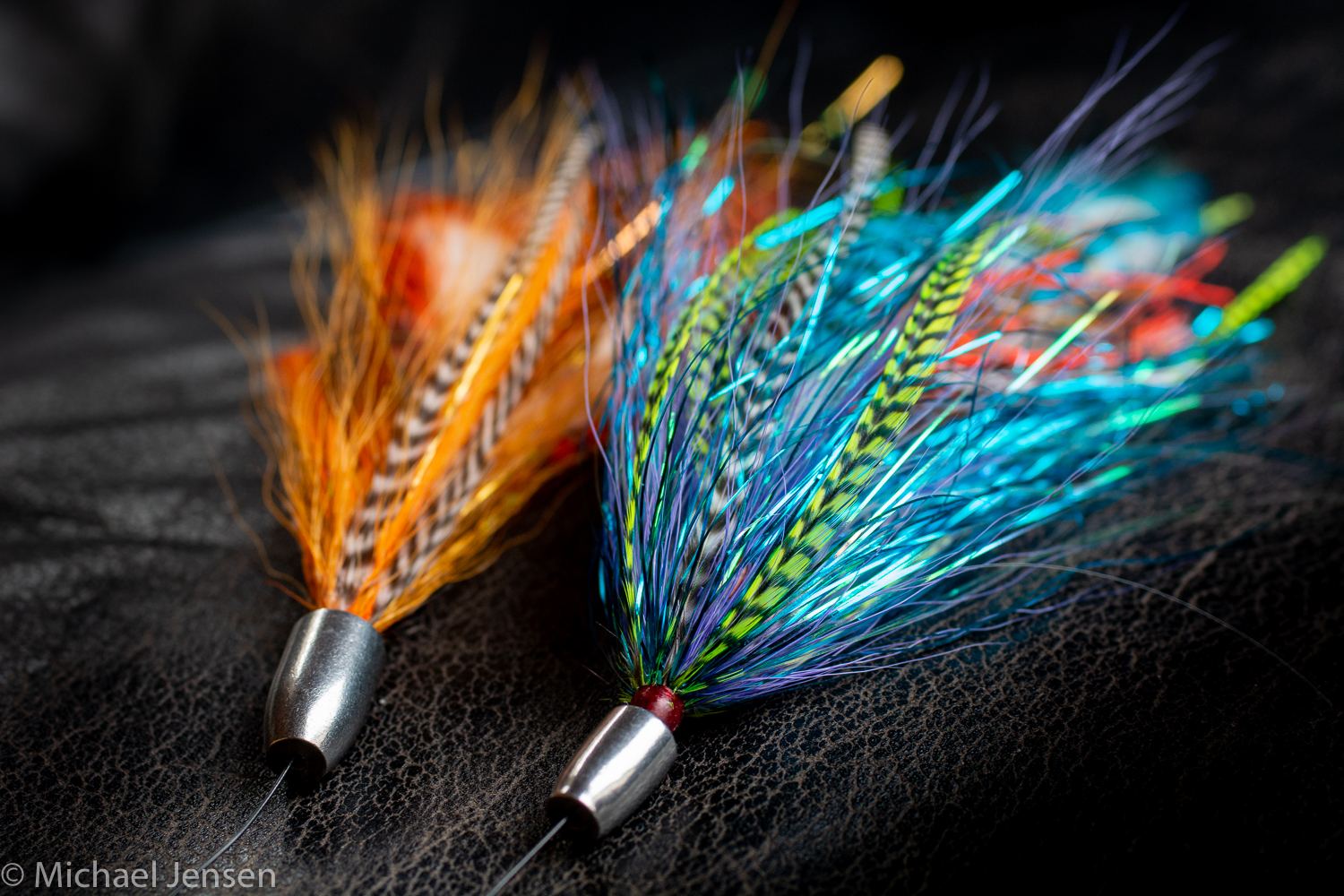 The last couple of years I've had great success fishing hair jigs. Anything from the good old classic bucktail jig to more elaborate rabbit strip jigs and some with a lot of flash and rubber legs as well.
For me, the lively materials in many fishing situations seem to outfish more solid lures like jerkbaits, wobblers, spoon, spinner and softbaits. Not always… but just about any time the predators aren't in a suicidal mode.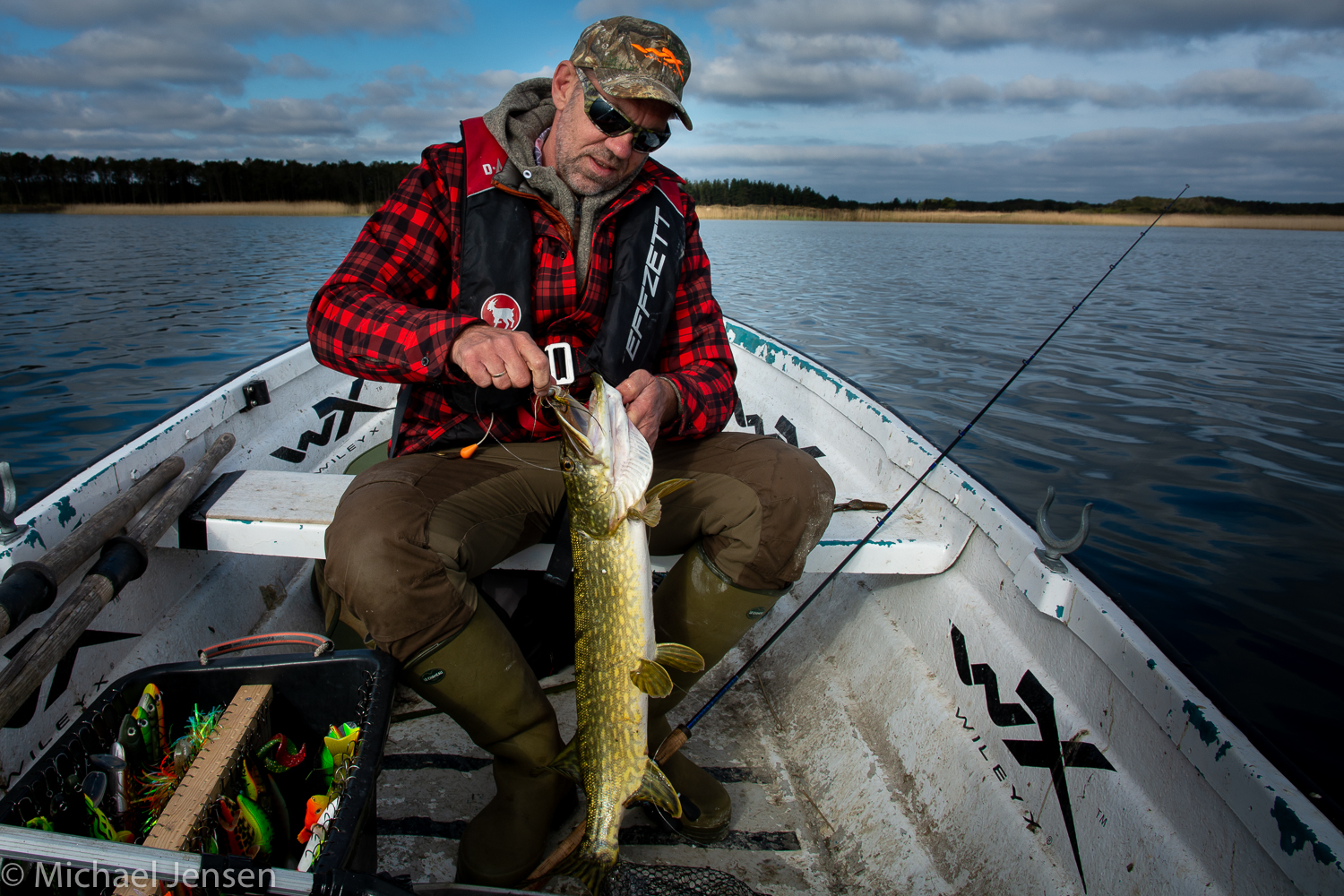 So anytime fishing gets slow (cold fronts, heat waves etc.) these hairy and feathery creatures just keeps getting results.
But jig heads work best for structure fishing, or when you want to hit the rocks on the bottom. And with the hook at the head – really long jigs got some short strikes. And… in some instances I felt a need for a system, that would enable me to fish every inch of the water column.
This week I was actually outfished (not by much ;0) by my friend, Thomas. We were fishing for post spawn pike in a really low water cove, connected to a large lake by a small channel.
I had to work the jigs to fast, if I didn't wanna be stuck in the weeds. Naturally post spawn pike are kind of slow. They are exhausted from the spawning activity – and the water is still cold. So Thomas' large weightless rigged swimbait, gave him an edge on that day. That made me think the usual… what if?

Spy – Spin Fly system
After a couple of days in the lab, I am slowly beginning to see a way to make a spin/fly system, that will:
• Be flexible – in length as well as fishing depth
• Enable any combination of colour, size and sink rate to be decided on the water
• Use any kind of hook, to meet different fishing conditions and local fishery rules
• Enable me to use a favourite lure for surface fishing or bottom bouncing and anything in between – with minor adjustments
• Feature a lot of different head styles, making the lures floating, hovering or sinking at different speed rates.
• Work on light tackle – spinning reel setups as well as baitcasters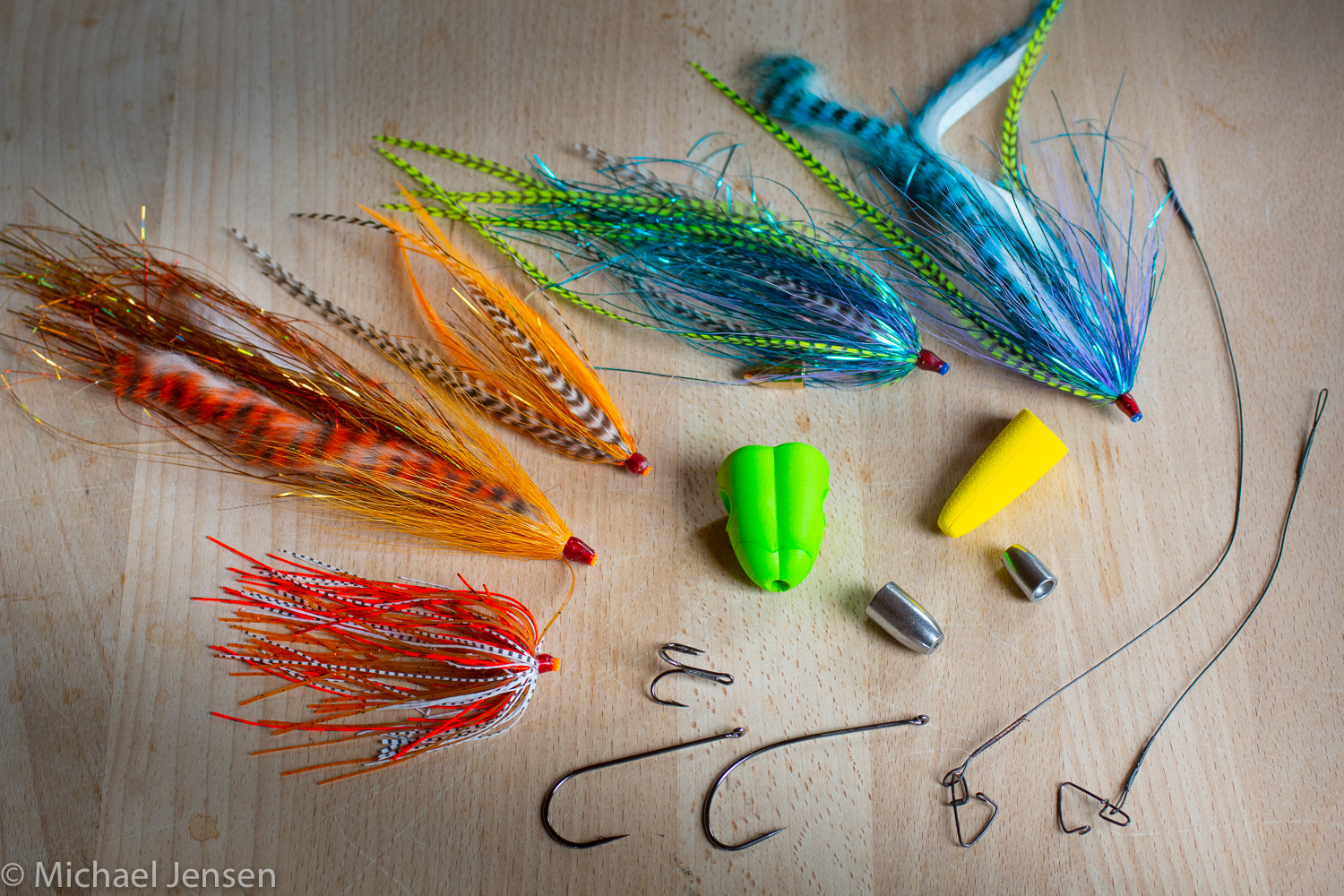 Being custom lures combining the best elements from large predator flies, hair jigs and other lures, I've named the project Spy (SPinflY) as a working title. I plan to do lot of testing, underwater filming – and hopefully team up with a company, that will be open for a collab opportunity on some special head designs.
Here are a couple of prototypes. Both of these lures are build up by several elements, that can be changed and combined in any way you like. Length on these are 8 – 10 inches – but they could be anywhere from a few inches for trout fishing up to as long as you wanna go.
Really looking forward to work with the Spy project.
If you find this interesting, watch this blog as well: Testing the new SPY (Spin Fly) – Red version
And watch these videos:
Share