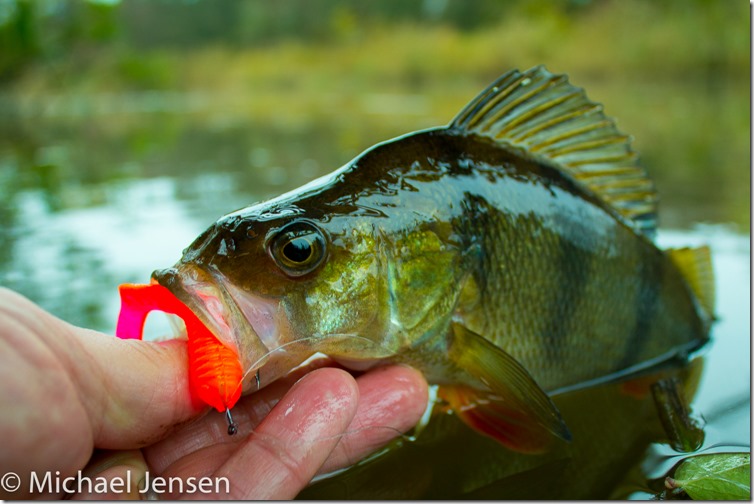 To me… one of the fish that really defines summer and summer fishing is the perch. It's very common in most parts of Scandinavia, it's greedy, wild and totally unpredictable. And… in my book it's one of the most beautiful freshwater fish.
When spinning for perch I usually sling some kind of jigs or softbaits. I also prefer light tackle. It can be a light spinning outfit with a 7 ft. rod that works with lures in the 4 – 10 gram range (about 1/4 – 1/3 oz) or a light bait casting outfit in the same weight class or slightly heavier: casting up to 15 gram (about ½ oz).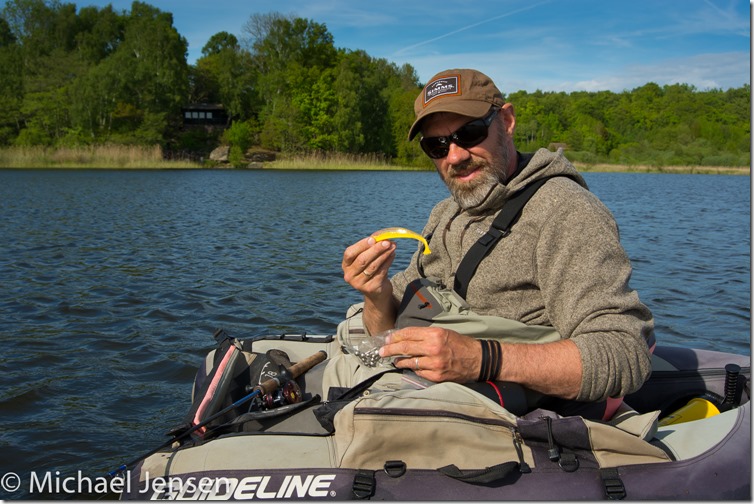 For finesse rigging or drop shotting from the bank I may chose a slightly longer rod of 8-10 ft. – while fishing from a boat, canoe or float tube may work fine with a rod of 5-6 ft. in length.
Jigs
Most kinds of jigs will catch perch when they are active and on the hunt, while the same fish can be very selective and finicky when they are resting or riding out a sudden change in barometric pressure or slowed down by a cold front.
I use a variety of grubs, shads, curly tails, worms and tube baits for my summer fishing – most often I start out with a classic twister/curl tail or a shad. In some waters large perch specialize in hunting crawfish – so I like to have a few tube baits or other crawfish imitations at hand as well.
Structure
Perch loves structure: Bridges, harbours, marinas, rocky reefs, drowned timber… well just about anywhere they can ambush baitfish or other tasty morsels. Shade is good, when you want to hide, and the stripes on a perch let it blend in among the structures and the changing environment of light and shadows.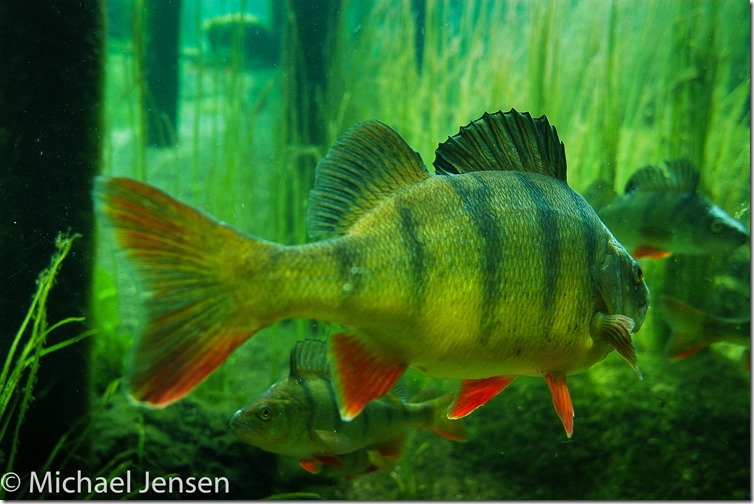 Never walk alone
Large perch can hunt alone or in small packs, but mostly perch travel in shoals. If you've caught one, there's a good chance that there is more fish out there.
Jig first… and clean up with drop shot
When I come to a river or a lake to fish perch I start jigging a standard jighead with a juicy tail. It is a great way of searching a lot of water, and picking up the active hunting fish. On a good spot you can catch a handful of perch that way. When you've done that you can either go to a new spot and do the same… or start drop shotting. This technique will allow you to lure the more inactive fish that doesn't wanna run fast to catch your jig. With a drop shot rig, you can park your casting weight on the bottom and manipulate a small and very lively soft bait right in front of the fish… until they loose their mind and grab it. Very often I have picked up a few perch on jigging and then the bite stops. When changing tactics I am able to clean up the spot and catch a handful of fish on the drop.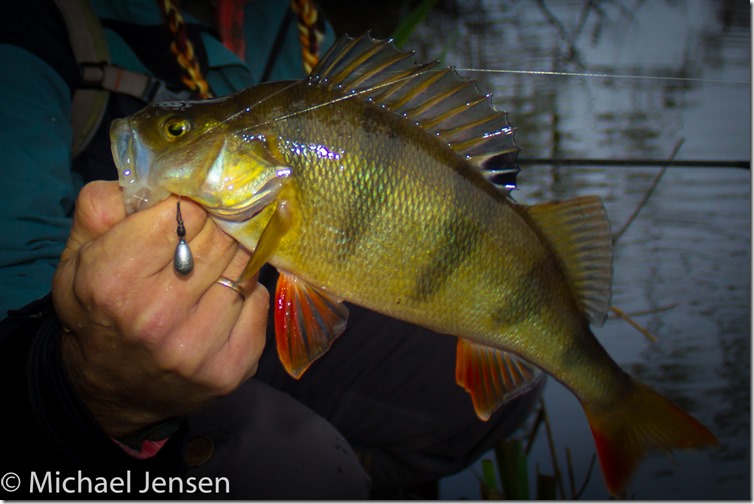 I will be back with more articles on drop jigging, drop shot technique and other finesse tactics and rigs. Till then…
Tight lines :0)
Michael
Share