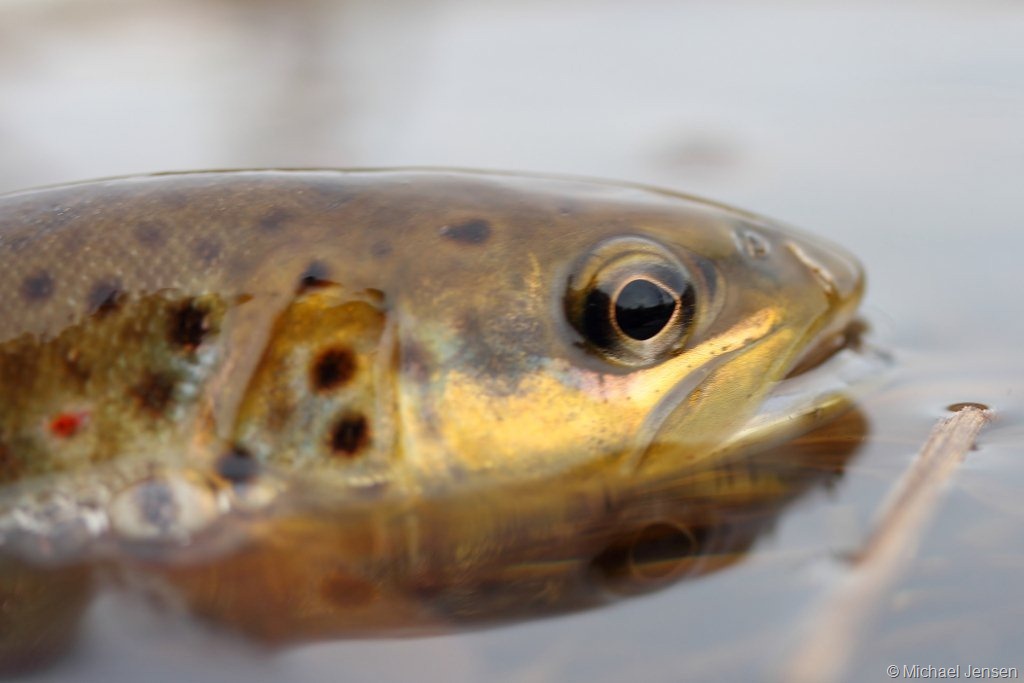 Snow is falling outside right now, but I had the first real fishing trip to the Lerkenfeld River earlier today. I fished an hour around noon at the upper part of the river. The temperature was just a little above the freezing point.
I fished a sinking line and a Firetail Booby without any luck. Then I tried one of the Soldier Palmers. No Luck either, but I noticed how much this fly changed color when wet. The red merino wool changed to a dark warm claret glow. Interesting! You would not get that effect with synthetic yarn.
A change to a Black Zulu Booby changed things within the first cast. A small brown trout took the fly, and was released. I got another trout on the Zulu and had a couple of short strikes before I decided to return home for lunch and a cup of warm coffee.
Not a fantastic start, but damn… it was good to feel a tug at the end of the line. And I got some nice pictures of tackle, trout and winter.
Share