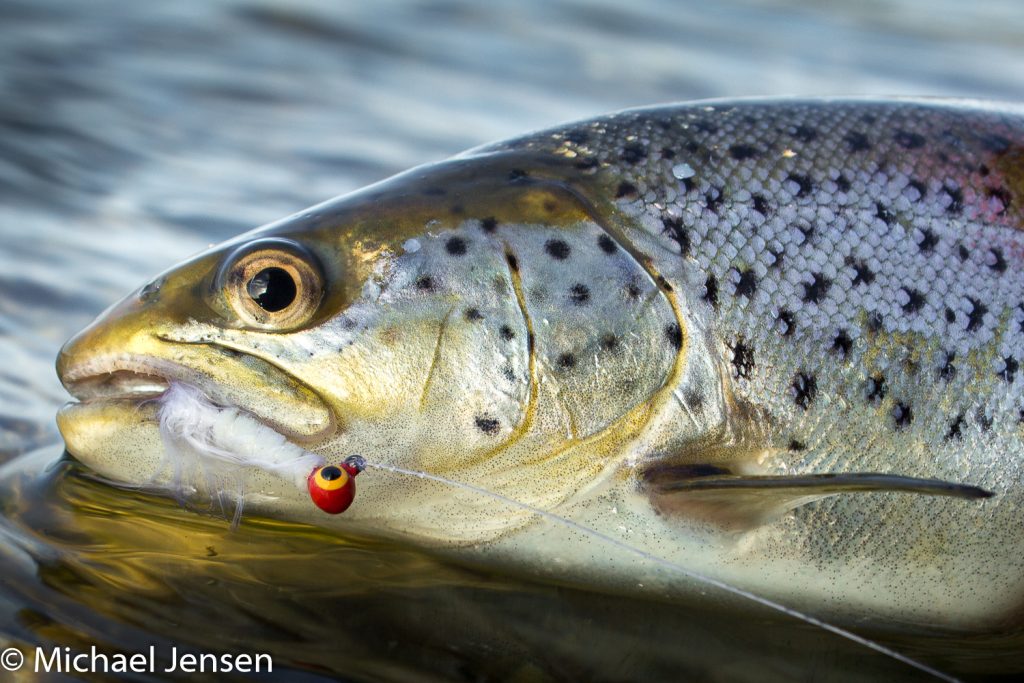 They are small jigs, that can be fished on a fly rod or on ultralight spinning tackle. In my opinion it excels fished on a floating line, but if you fish deep lakes or fast streams, a sinking line is an option too. On the spinning rod, you can also fish these light jigs under a bobber.
The Dog Nobbler fly was designed by all round angler Trevor Housby, after inspiration from American spin fishermen using ultralight tackle and small jigs. I learned about it from my late friend Jens Ploug Hansen, who brought some Dog Nobblers home to Denmark after fishing with Trevor.
This is one of the world's most effective streamer flies for large rainbows and browns – and I have had great success using it for char and perch as well.
Needless to say, it's great for panfish, bass and other species as well.
The action of this fly is unreal, but see for yourself in these videos.