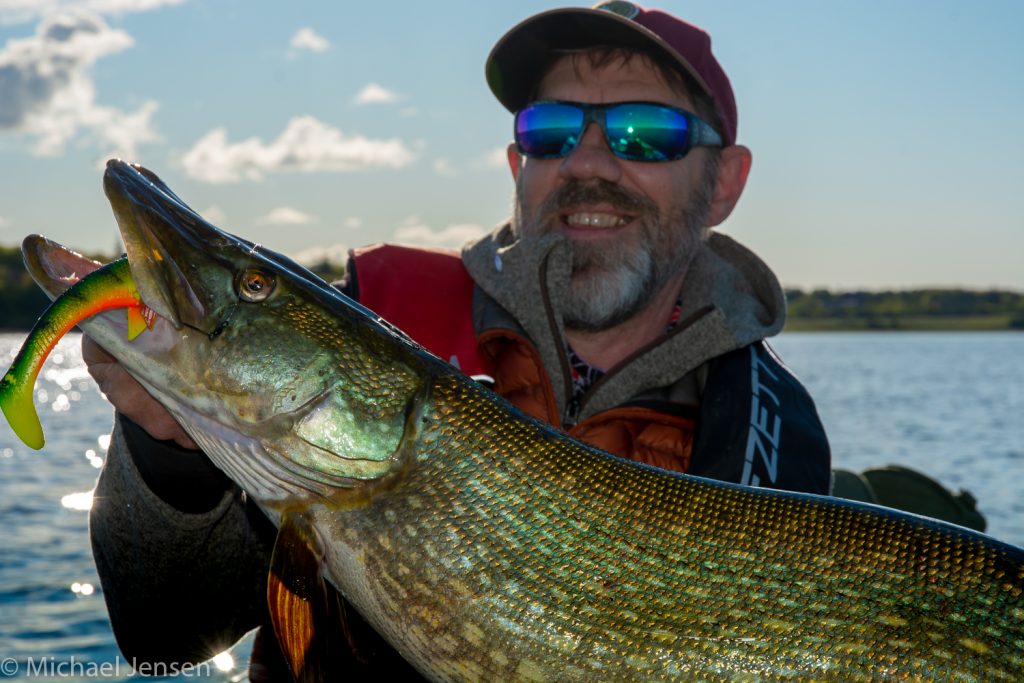 This week I had a trip up to my friend Thomas Wæver to fish his favourite lake for large northern pike. I left the home in the middle of the night (normally I'm not an early bird), and drove north through a frosty white landscape. It was a beautiful morning, and when I arrived, the temperature was just above freezing.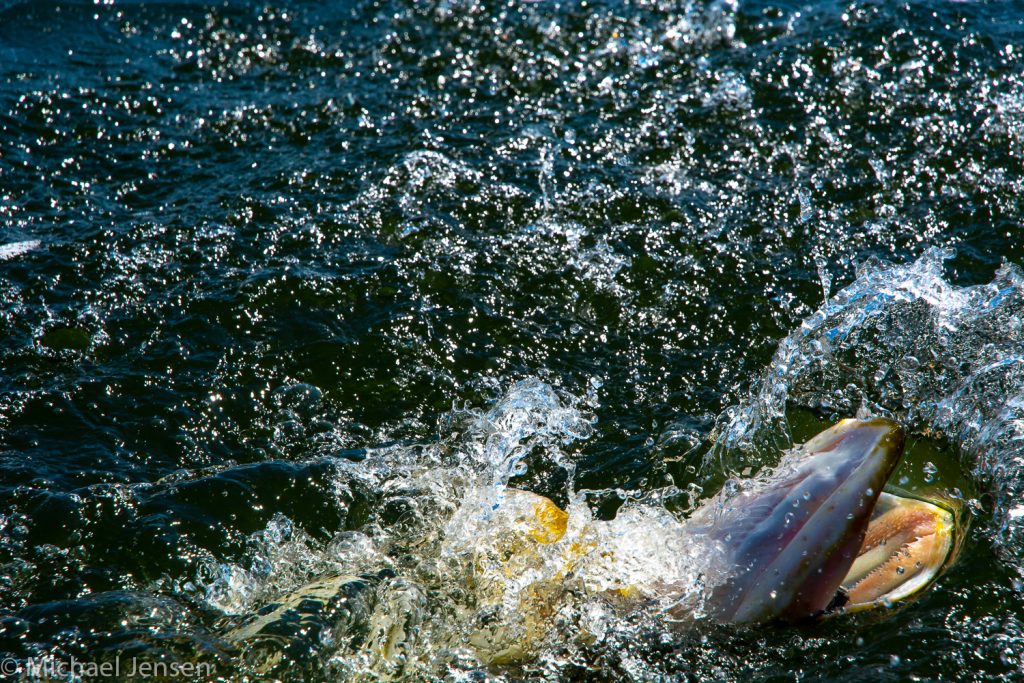 Thomas and the boat were ready. Honouring the social distancing rules, we greeted each other without man hugs and French kisses (which we probably both would have found pretty weird even before the C-word was known to man).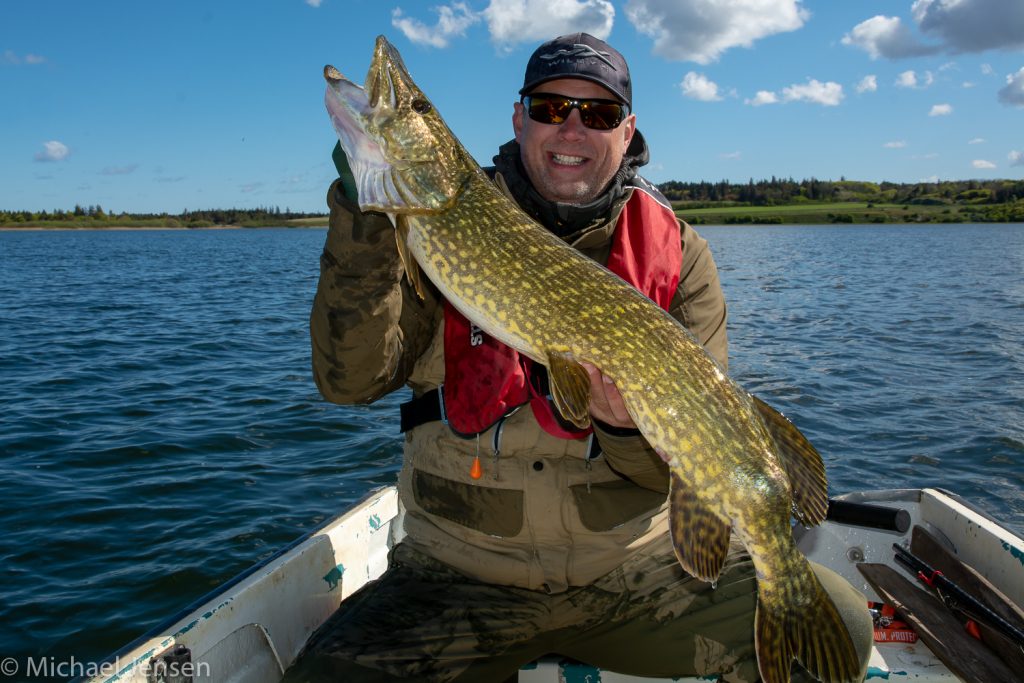 Large swimbaits
Normally I fish relatively light tackle and often use hairjigs and fur strip jigs for predators, but that day I decided to play along with Thomas, who loves slinging large swimbaits all day.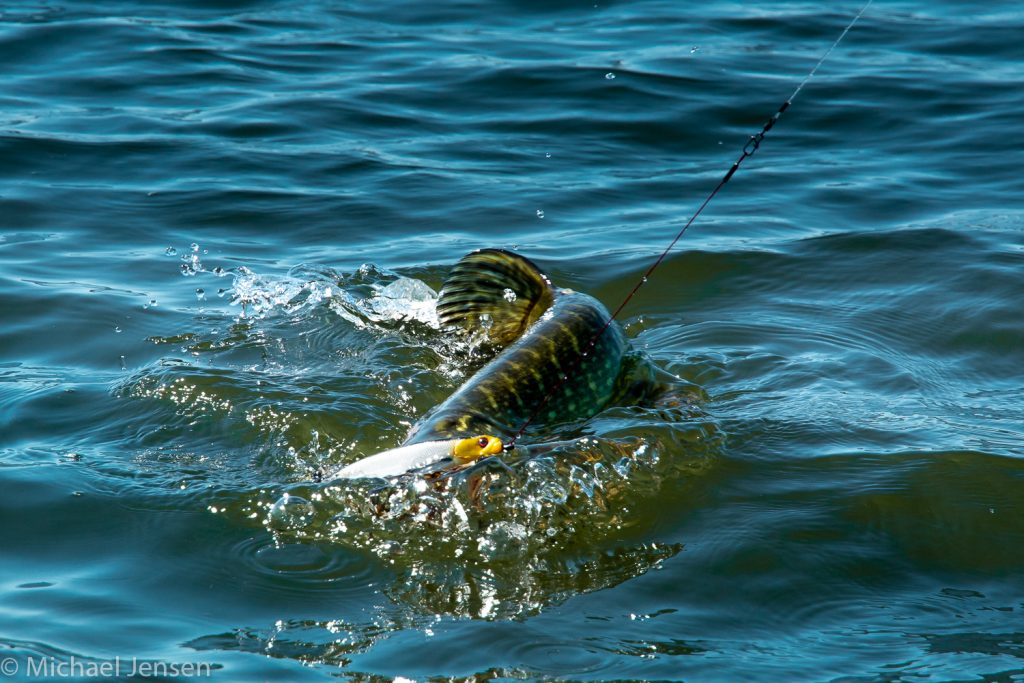 Even though pike should be post spawn, due to the cold weather, most of them weren't. While small pike were close to the shore, the really large pike still hugged the bottom in deep water. Most of the heavy tugs came in 5-6 meters of depth (15 to 20 feet).
We used large swimbaits from Storm, ABU Garcia Svartzonker, Westin and DAM. Top producing lure was the DAM Effzett Pike Seducer in a 23 cm version.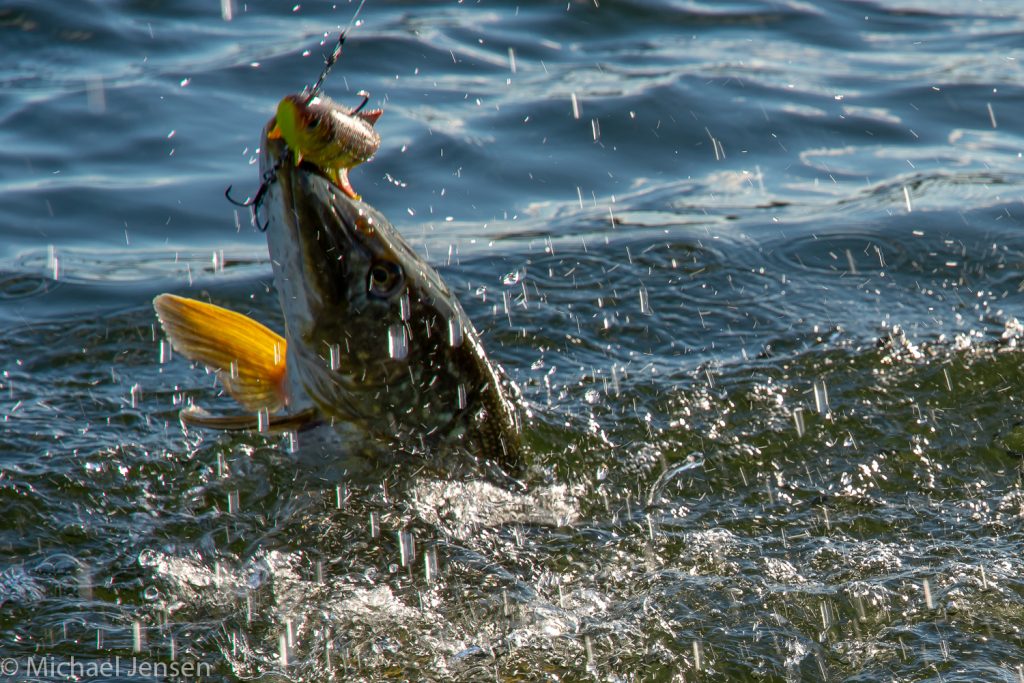 I'm not convinced that fishing big baits always is the best way to lure big pike. Occasionally I have found small baits more productive for post spawn fishing – but that day, they sure worked great. And it is a special thrilling sensation, when you hook a large predator on a huge swimbait.
Numbers
Thomas has an obsession with numbers, and he kept track of our progress. That's why I know that we had a very productive day with 45 pike in the boat between us – and quite a few in the 35 – 40-inch class. Each and every one was released.
Not a bad start of pike season.
New video out today
And there's a new video as well, featuring underwater swimming action and full tying SBS on the Kingfisher Bunny Jig.
Check it out right here:
Have a nice weekend :0)
Michael