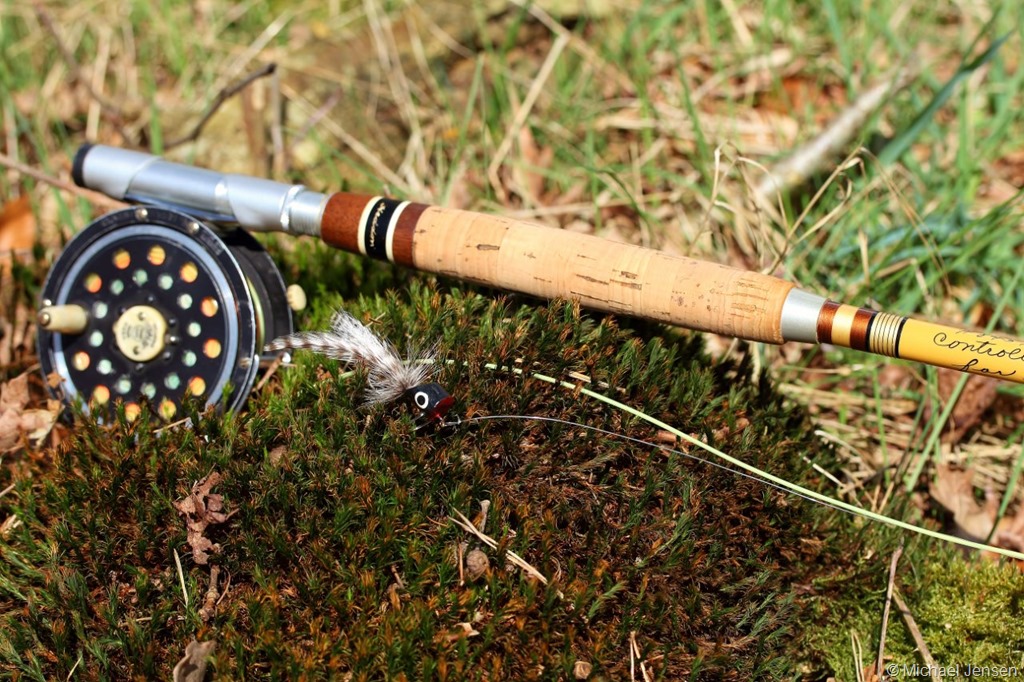 I have been prowling eBay intensively this winter, searching for vintage rods and reels. Primarily USA produced tackle from Shakespeare, Fenwick, Pflueger, Martin and Heddon. Well a month ago a listing caught my eye. Two Heddon Pal Mark IV fiberglass fly rods in one strike. I set the hook, and a week later I reeled the winning bid home. Then I waited for ShopUSA to bring the rods home to Denmark. That part got a bit out of hand, but finally the rods turned up.
Visually these two rods are a bit like identical twins. The only difference being that one is an 8'6" # 7/8 the other is a 9' # 8/9. They were produced in USA in the 60's and should be marvelous rods for bass, pike, salmon and steelhead fishing.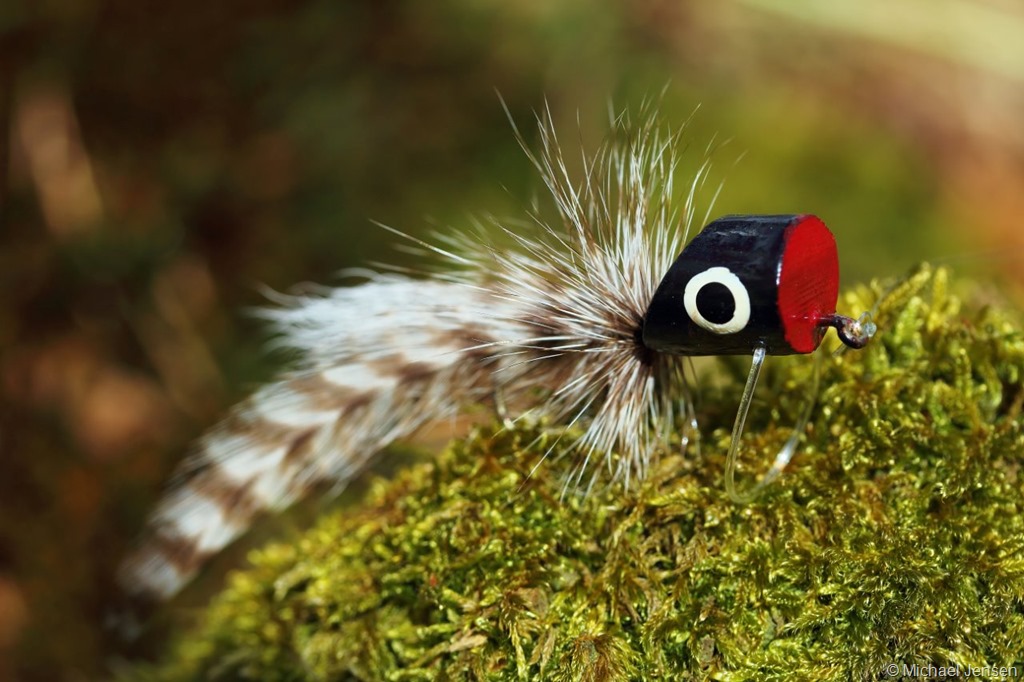 They are lovely rods. The cork handle is tipped with walnut trimmings and stuff. And they are a joy to cast: Slow and powerful. So far I've only done some lawn casting. But I can feel they long to go fishing. Preferably with a big hairy pike fly or a popper at the business end of the leader.
If you think that 7-, 8- or 9-weight is seriously heavy stuff, well you are not all wrong but… back in those days, rods were actually made to fit the AFTM system. An 8-weight rod would carry 13,6 gram (210 grains). Nowadays that's the ideal weight on a head for many 5- or 6-weight rods.
Anyway I'm looking forward to the seasonal opening of pike fishing in a couple of weeks. And by the way… I think I will have to make a batch of old school balsa wood poppers to go with the Heddons.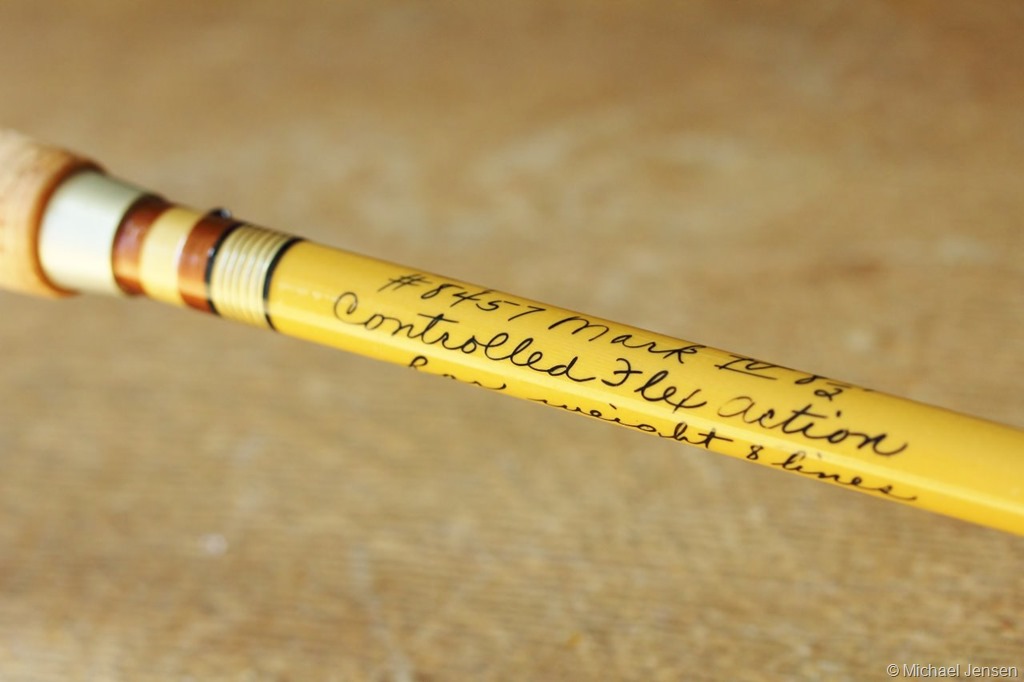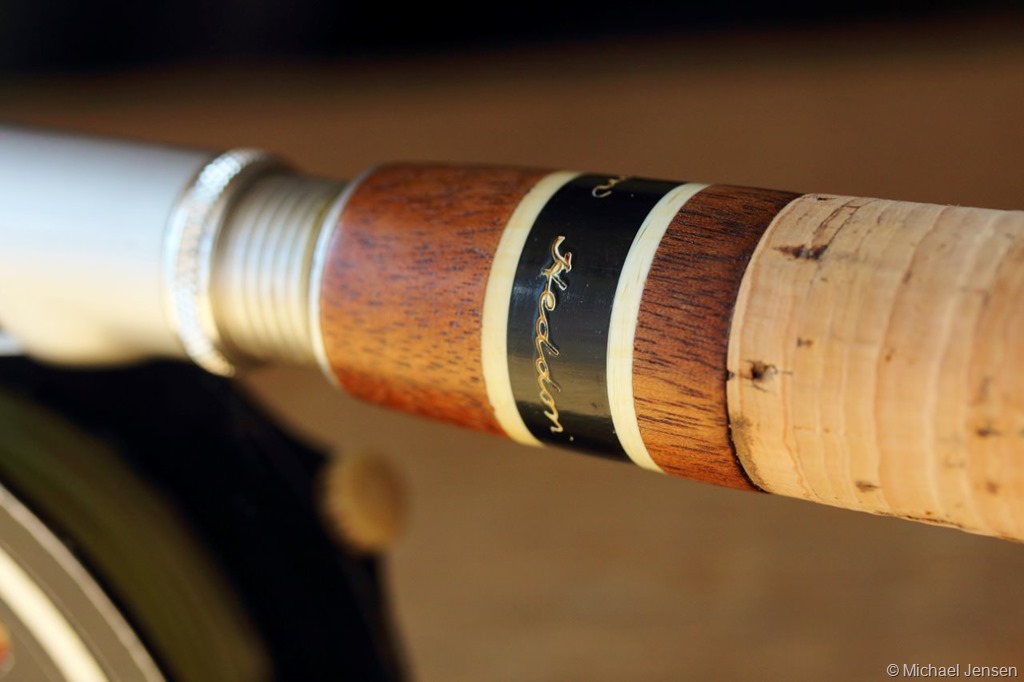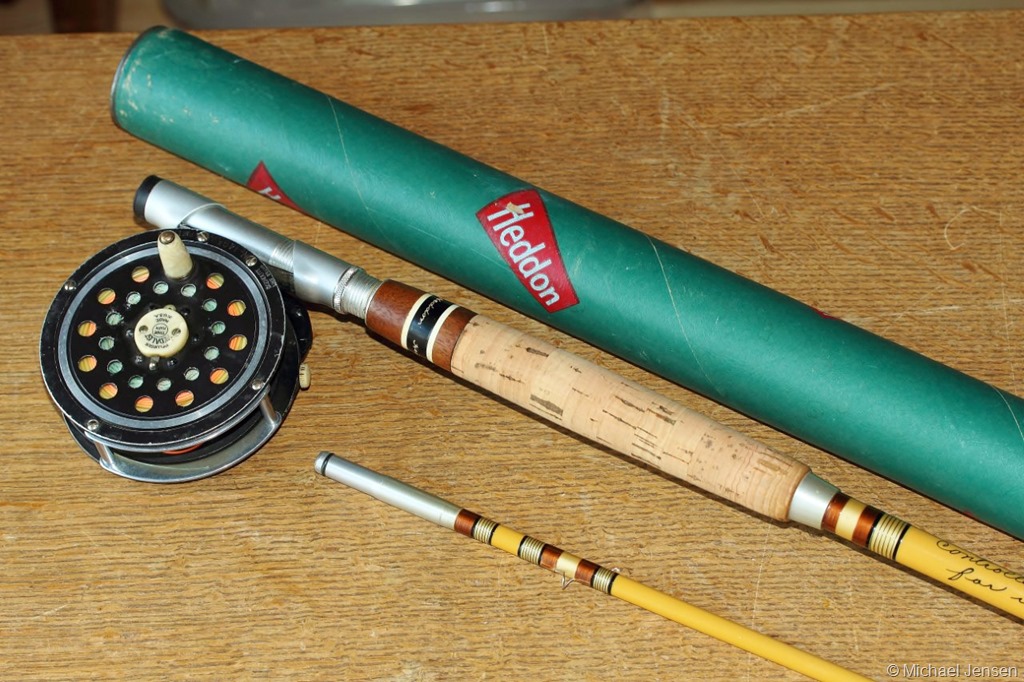 Share