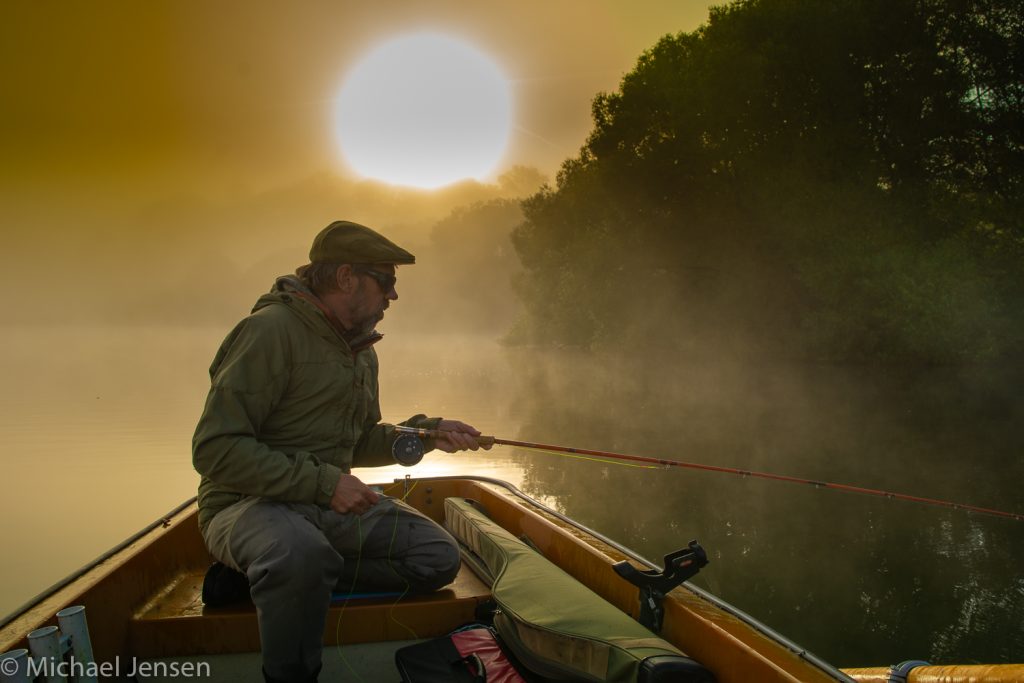 I love fishing for wild brown trout, and right now in the early fall, mornings and late evenings offer the best opportunities for contact with the golden beauties in my favourite local lake. I do hate getting up early – but as often as I can drag my sorry ass out of bed in the middle of the night, I try to hit the lake before sunrise.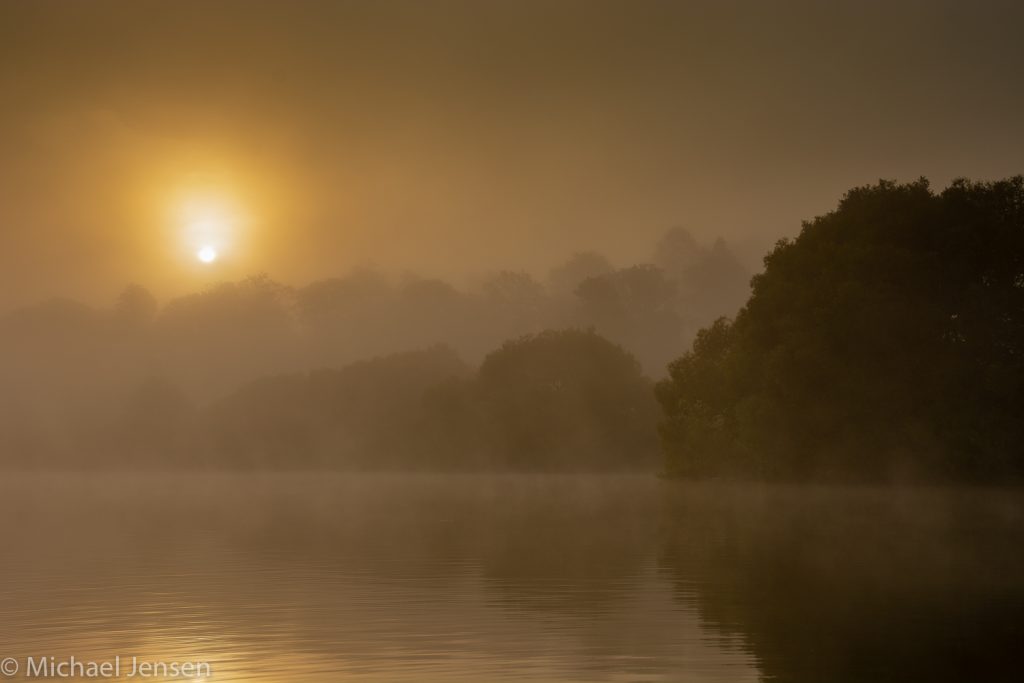 This weekend the planets sort of aligned, and Ulla and I had a wonderful morning. The setting was outstanding: Mist covered banks. The first fall colours on the beech trees. Kingfishers doing their speedy morning flights and a few fish breaking the surface out on the lake.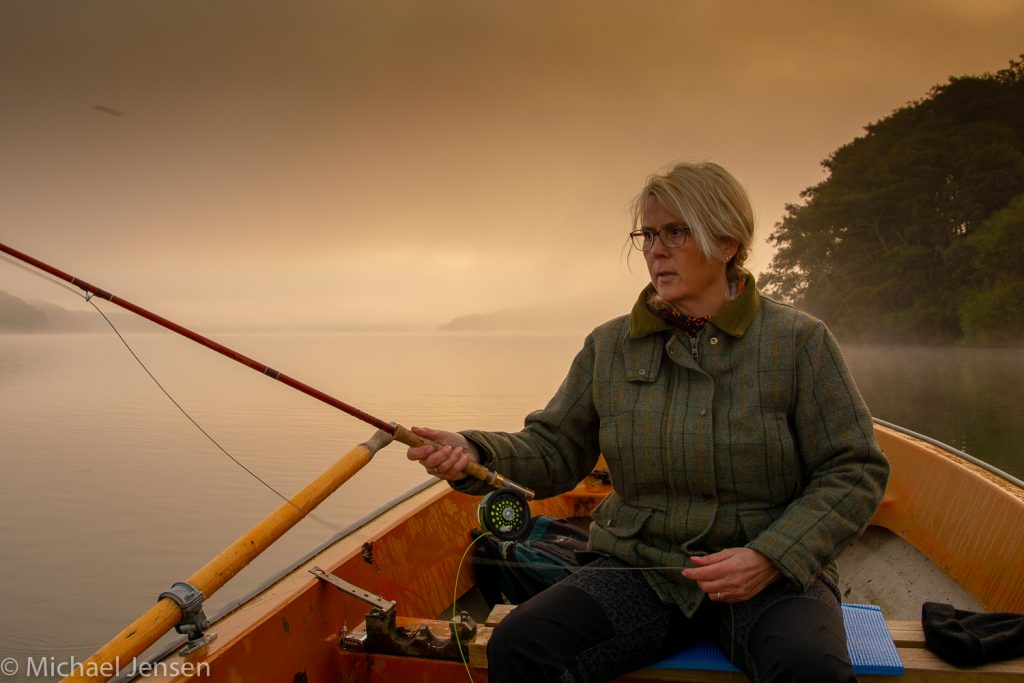 Ulla was behind the oars most of the time – as usual. We were casting streamer flies close up to the shore, but didn't make contact with any fish this morning. It's still early in the season, and water temperatures are high. But brown trout fishing in this lake is a game of timing. So we'll rather be out to early, than miss the window of opportunity.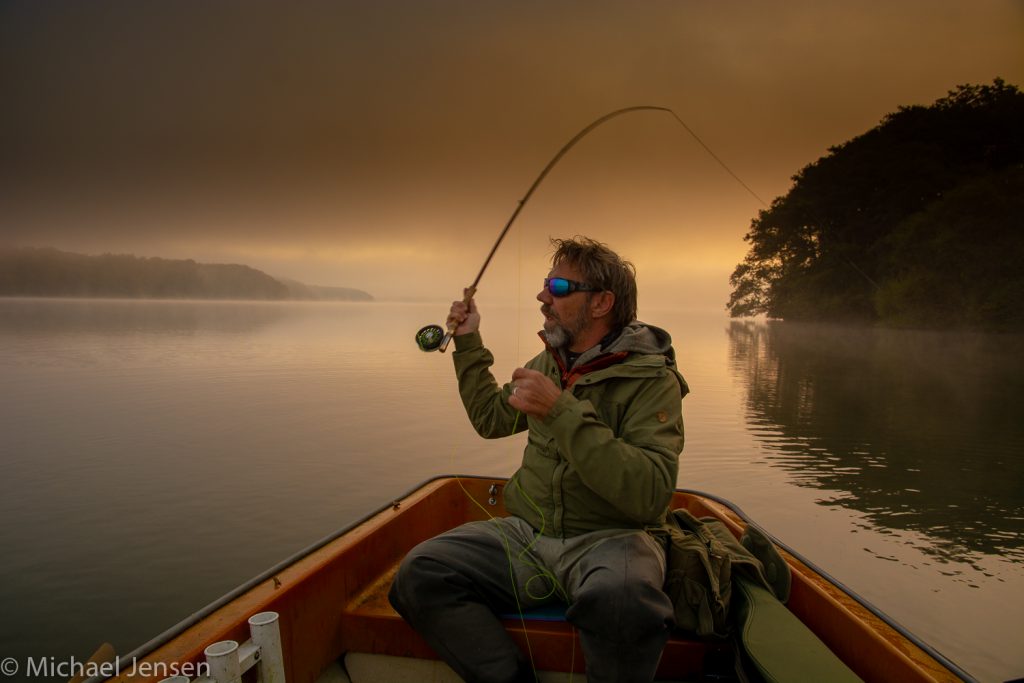 And besides, the coffee and morning rolls never taste better, than in a boat suspended in the misty waterscape.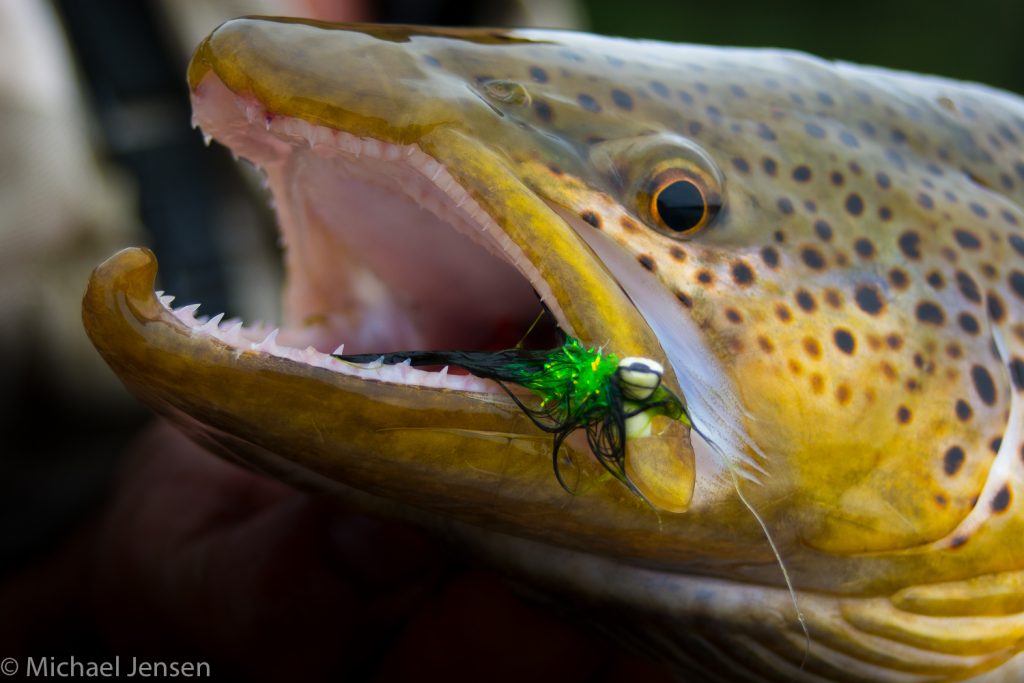 The fish on the picture is an autumn brown from the same lake, just from another season. It's still out there, and so are a few equally beautiful trout. Where there is trout – there is hope.
Next time – maybe? Or the next again? Or… ;0)