We are getting close to Solstice and winter is on our doorstep. When the temperatures are dropping my approach to sea trout fishing in saltwater typically means downscaling. Small shrimp or gammarus flies in hot colors are my go-to winter flies.
Last winter my friend, Staffan Lindstrøm, sent me a package containing a lot of his tying materials. One of these was a synthetic dubbing blend in a variety of colors. Think it's some kind of polyamide. This dubbing has a translucency and sparkle that I found just right for some small saltwater gammarus imitations.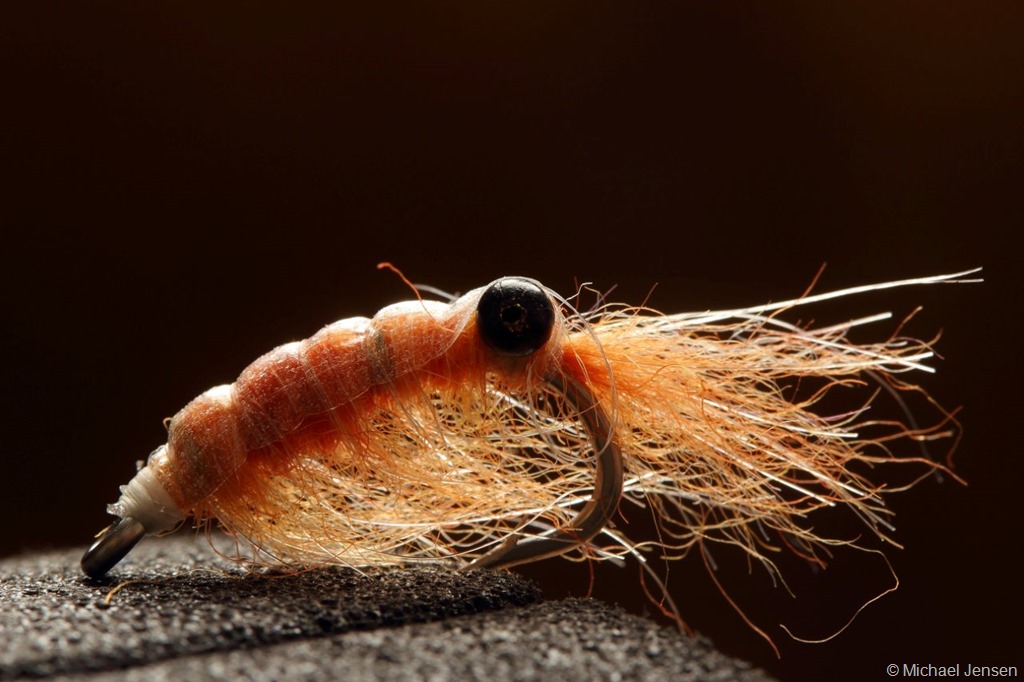 I blended two of the colors (a light pink and a slightly rusty orange) and tied up some prototypes on a TMC 811S hook size 10 (yep…it is pretty small). I made a slight bend in the hook shank, and used a pair of small bead chain eyes and a bit of lead free wire for adding some weight. For the shell back I used a strip of clear Body Stretch ribbed with clear monofilament.
So far I've done a batch of pink/orange shrimps – but I'm gonna need some of these in shades of brown and olive as well. This dubbing material is fabulous for saltwater flies – and I think there are 30 to 40 colors to choose from. Getting close to the shortest day (on the northern hemisphere at least) means long dark evenings – with plenty of time to be productive. Better get at it then :0)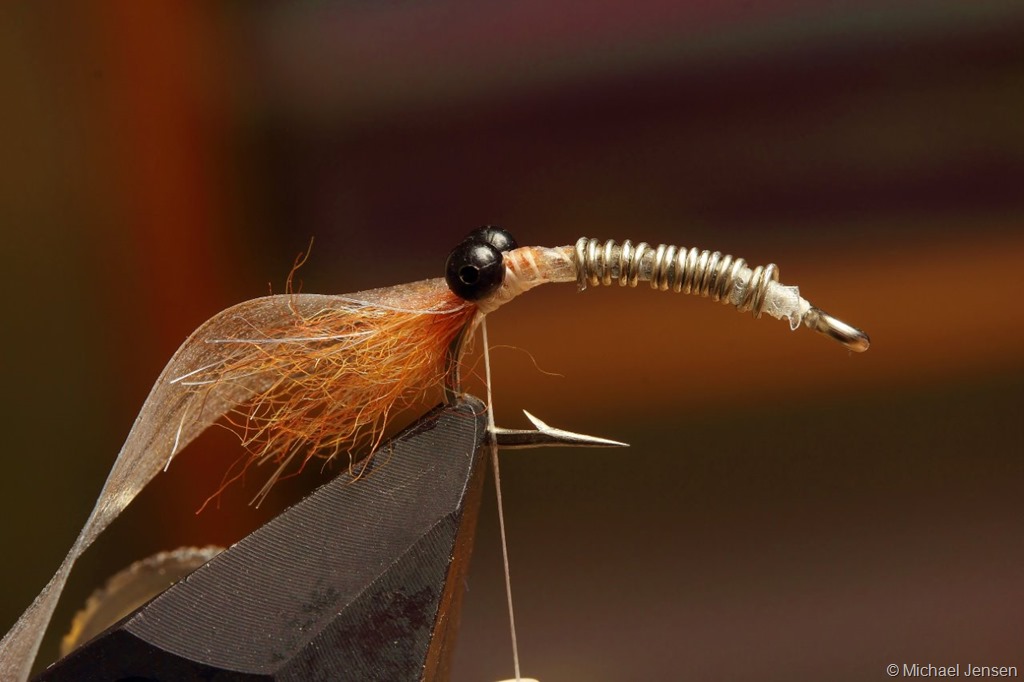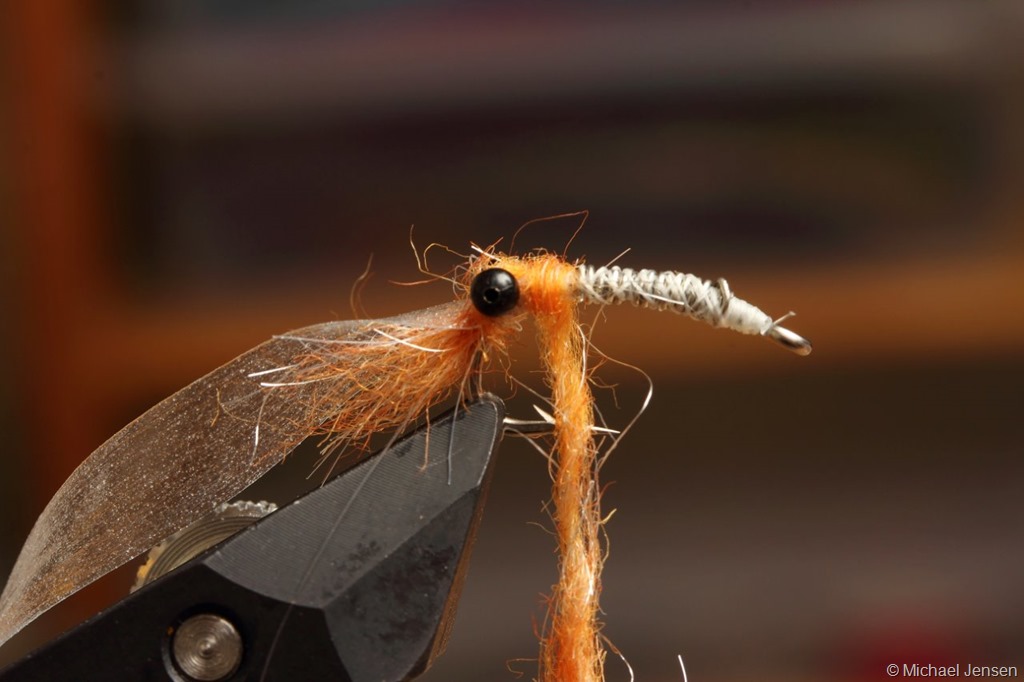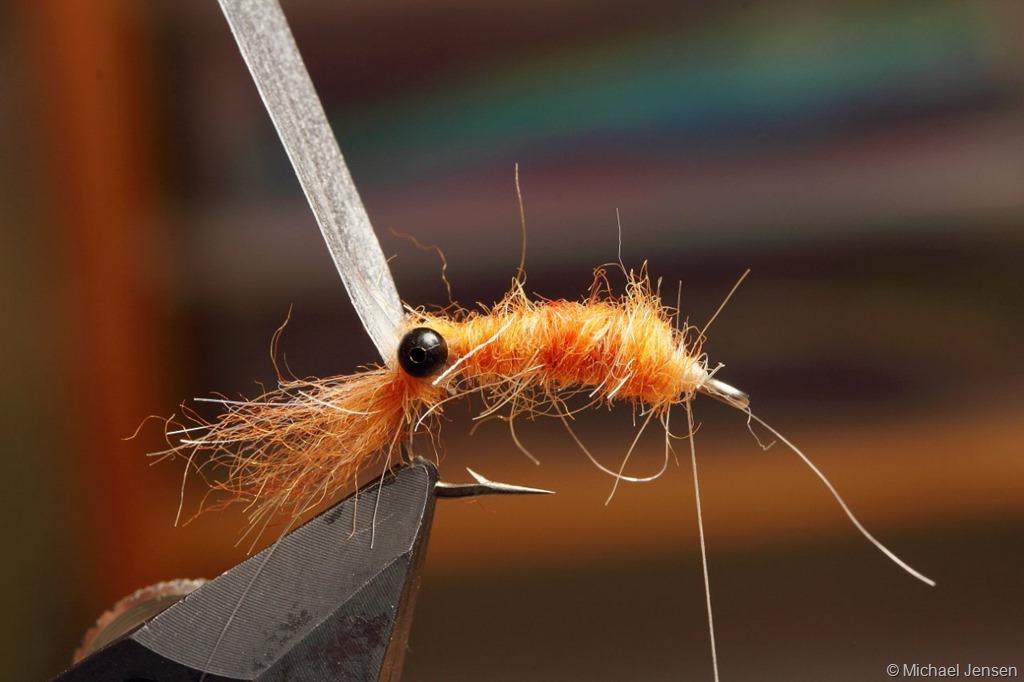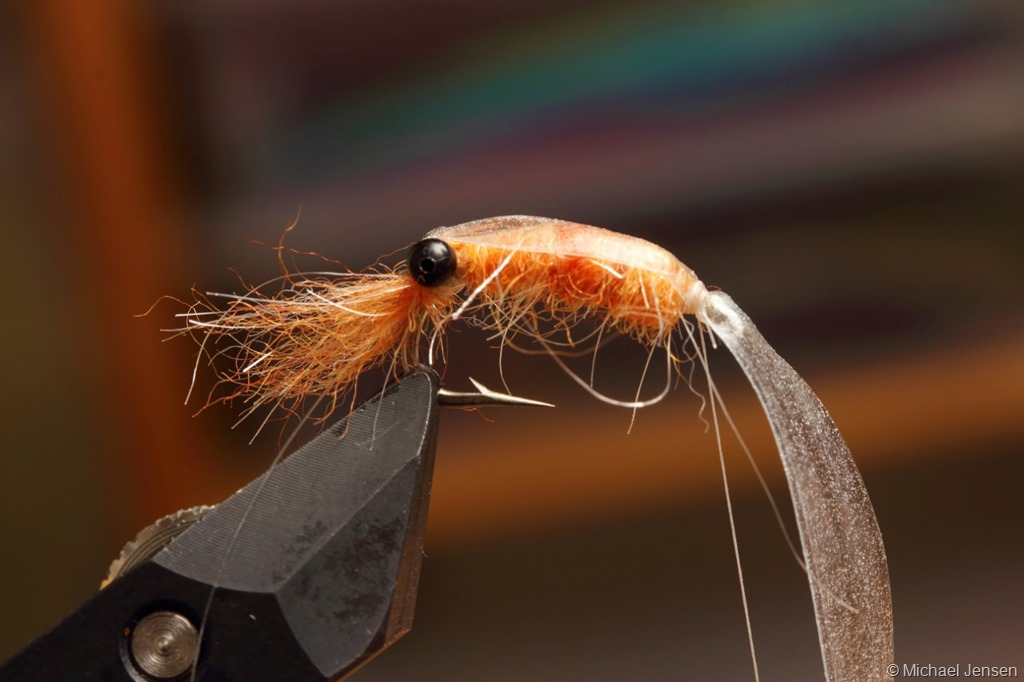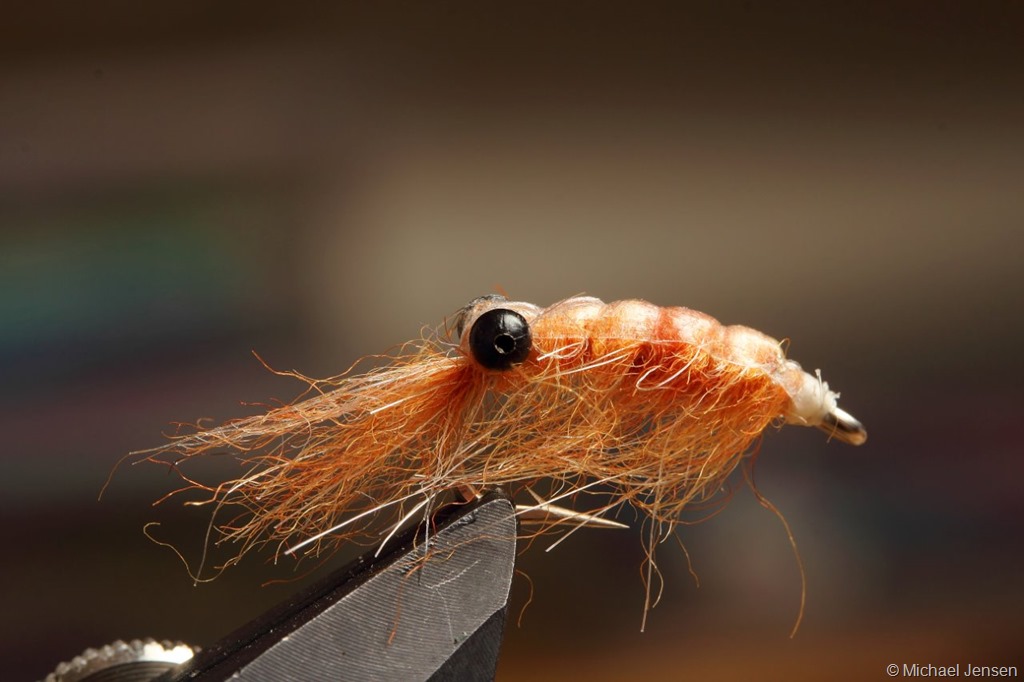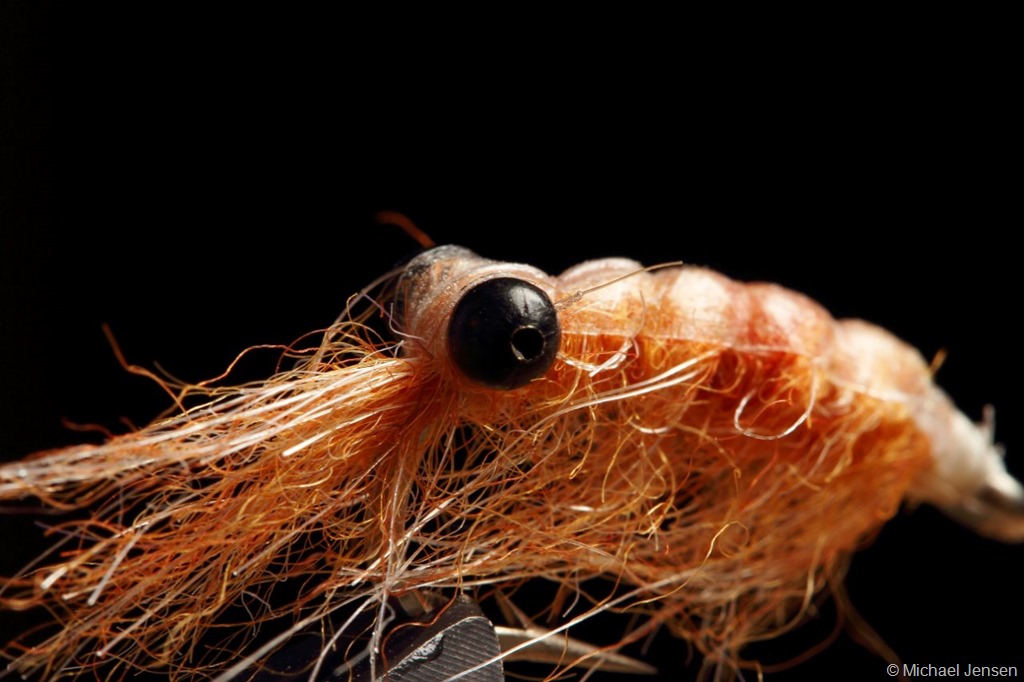 Share