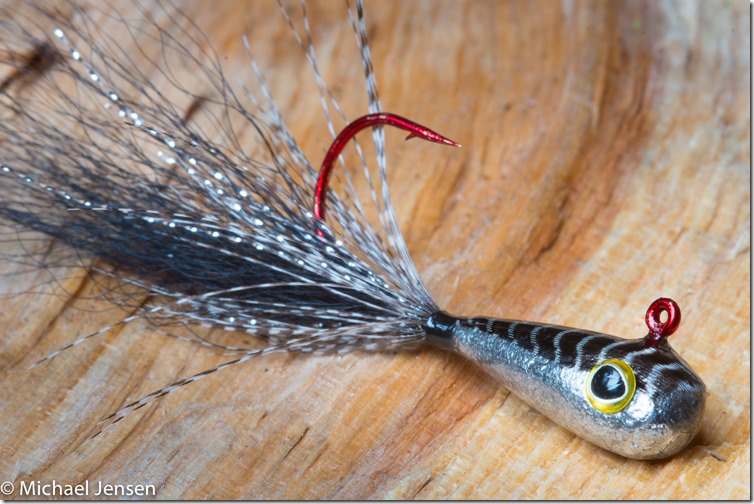 A cool ting!
This is just one of the cool things about being a blogger and youtuber – that I get some great feedback from my friends and followers. A week ago I released a new jig tying video on my Slim Darter Jig.
It's a bucktail jig tied on a tubebait jighook. See the video down below…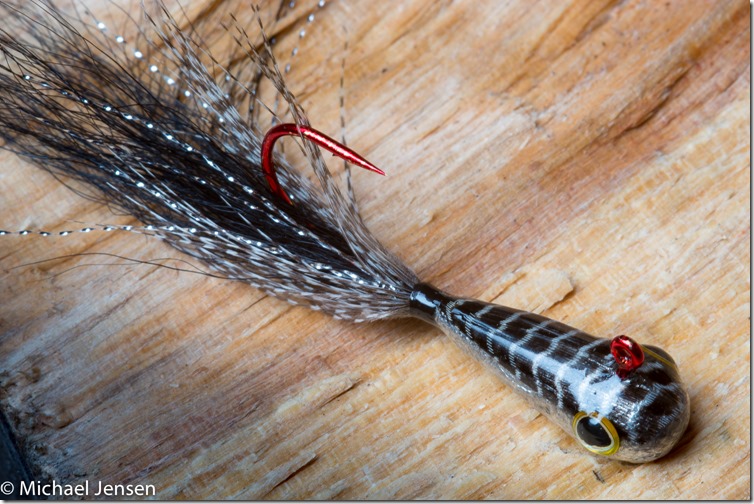 One of my followers, Joe Duca, who has become a friend I share a lot of interests with (rock and blues music and all things outdoors… to mention a few), gave me some inspiring feedback.
Joe wrote:
Michael Jensen your tinkering paid off. Yeah they do have a built in minnow shape. I just had a thought to further enhance the looks in the spirit of "tinkering". I think it was George Grant that tied beautiful stone flies. I believe he also cemented small mottled feathers to the backs of the bugs. C. Boyd Pfeiffer did a similar thing to the back of poppers for a mackerel type look by sliding a feather over the wet cement coated body, similar to decoupage probably. In Fly Tier a man did a similar technique, but more involved by layering feathers and tinsel between multiple coats of clear laquer of some type on spoons.
I thought that would be a cool way to spice up the sides of those tube bait jigs… or not… lol. Just a thought. The fish don't care if the heads are decorated, probably, but it'd be fun to try. Take care my friend.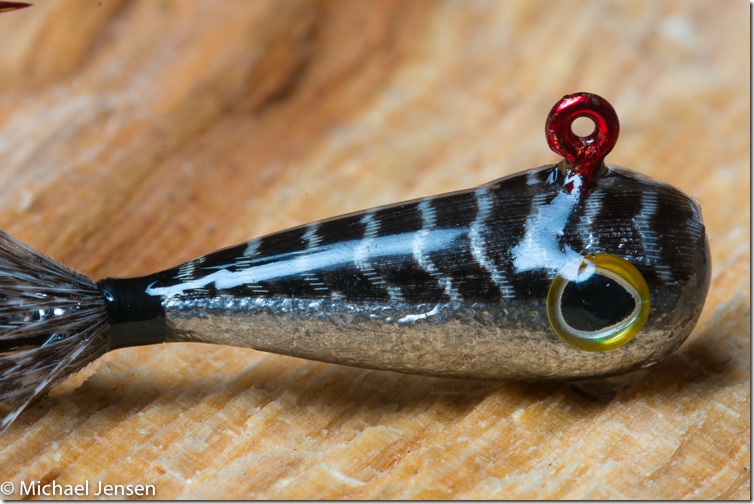 I'll give it a go
I had not thought of that option. But I couldn't get Joe's idea out of the head again – 'till I've tried it out. So I did last night. The process of gluing a strip of natural teal feather at the topside of the long teardrop shaped jig head was tricky – but I think the result was worth the effort.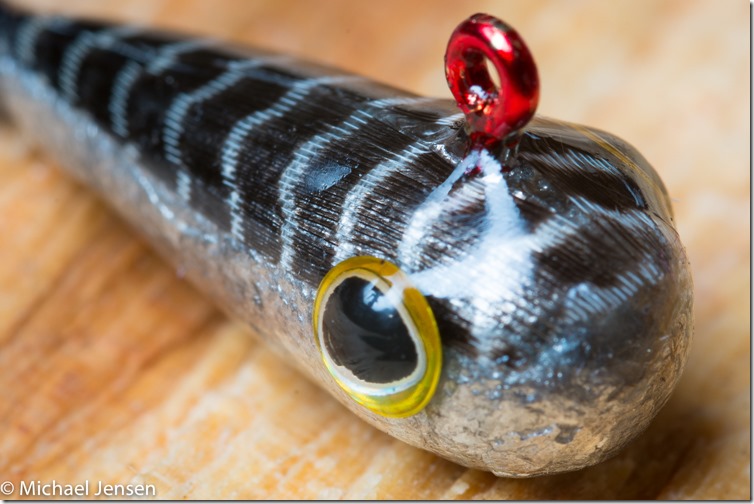 Anyway… you can be the judge of that ;0)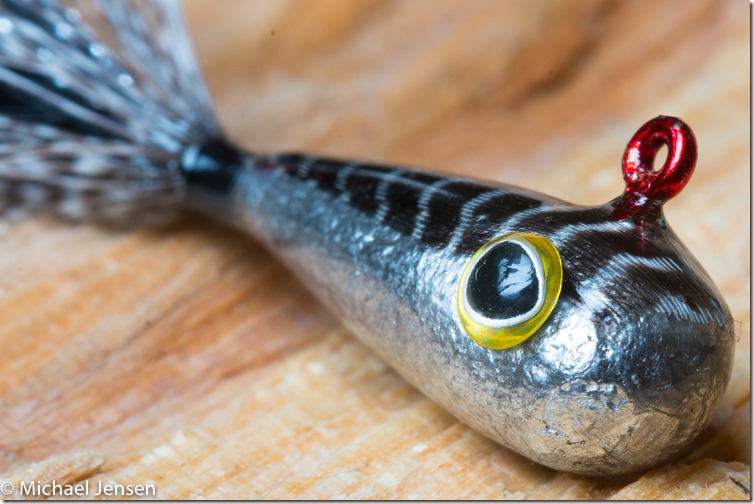 Thanks a freaking lot Joe… and each and everyone of you that follows my YouTube channel, Instagram, Facebook or blog.
Tight lines
Michael
More blogs on Bucktail jigs: https://michaeljensens.com/angling/?s=bucktail+jigs
You wanna support my blog? Read on!
Affiliate links: Do you want to know more about Affiliate? Read here: https://michaeljensens.com/angling/af…
Support My blog by purchasing things from Amazon through this link (No additional cost for you):https://amzn.to/33uUhXA
 If you want to see a full list of the camera gear I use for making my videos. Check out my equipment on this link: https://michaeljensens.com/angling/film-making-gear/
Share