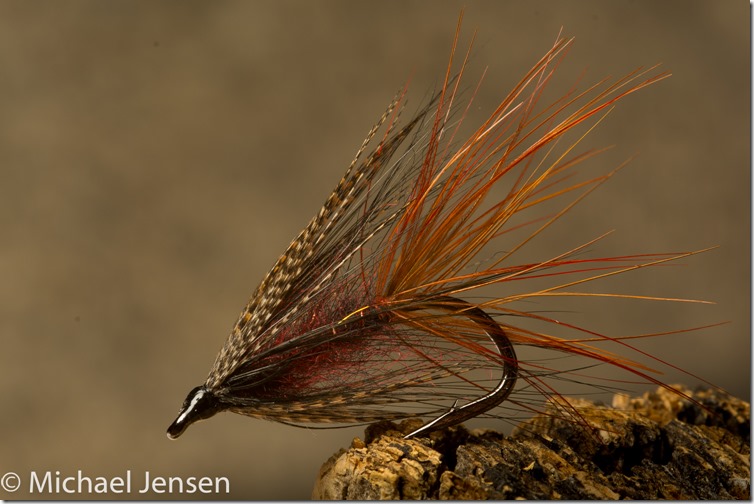 Red wine most often gives me a headache – so when it comes to drinking… I'm more of a beer kind of guy. But I love the colour of claret. Guess it goes all the way back to some of the first flies I tied and caught trout on. Back then the Mallard and Claret was my go-to fly for brown trout and sea trout fishing – and I still use it a lot.
And I like to play around with the Mallard & Claret theme – tying all kinds of dabblers, cripplers, spey style spiders and other styles. The important part to me is the claret and brown colours.
I like seals fur for the body, but mostly nowadays I use my own Woolly Sparkle Dub. It's made from natural wool with a pitch of flashy ice dub blended in.
I didn't just use claret wool for this colour, but mixed several nuances of black, red and claret to achieve a lively and fiery appearance. Check out the photos and see for yourself, as you get closer. The dubbing looks perfectly claret, but close up you can see the individual fibres in different colours.
Meanwhile I will wrap up a bunch of sea trout flies with a Mallard & Claret heritage. Fall is coming and there's fish to be caught :0)
Find more info, fly patterns and tying- and fishing tips on Woolly Sparkle Dub here…
Watch Woolly Sparkle Dub videos here… 
You can buy Woolly Sparkle Dub right here… 
You can buy Natural Sculpin Wool here…