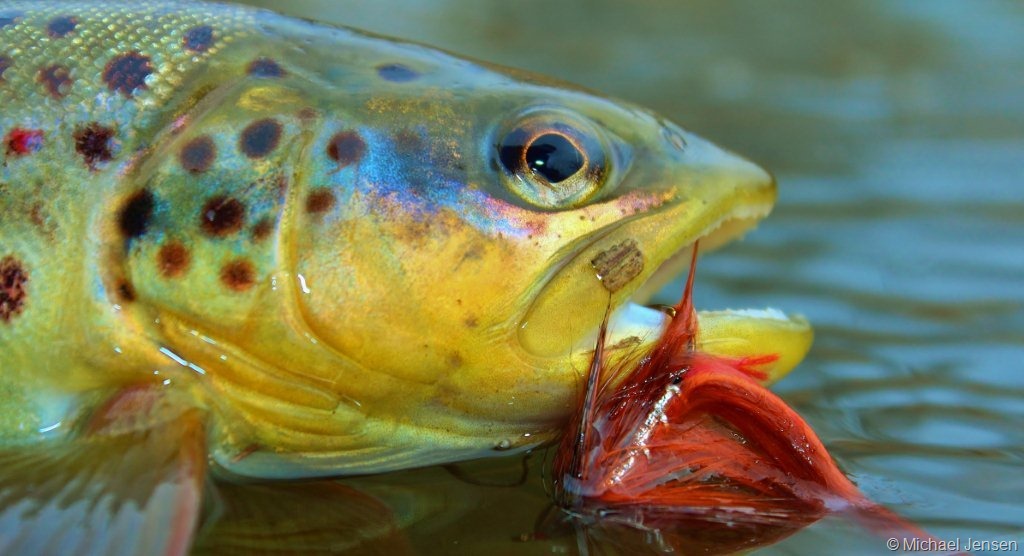 I'm a bit exited over this new fly I designed this week. It's a zonker style, and the wing is made from a tapered strip of muskrat fur dyed in a dirty orange hue. It has got warm rusty brown tone, when I get wet. I have tied a lot of different versions: Regular streamers, conehead streamers and tube fly versions with and without cones.
Today I decided to give it some swimming time in the river. Again it was a chilly snowy day, and there really was not much going on at the river. A cold wind swept the valley. No wonder I was the only one out.
I used a 9 ft. #7 rod with a WF7F line – and choose a large conehead version of the fly to get down. The fly looked fabulous in the slightly discolored water: Breathing and pulsating with every movement of the rod tip. I had great confidence in the fly and a nice fat brown trout obviously felt the same way. A great start with this one. You can see an ordinary streamer version of the fly here.
I will post more pix and the pattern later.
Share