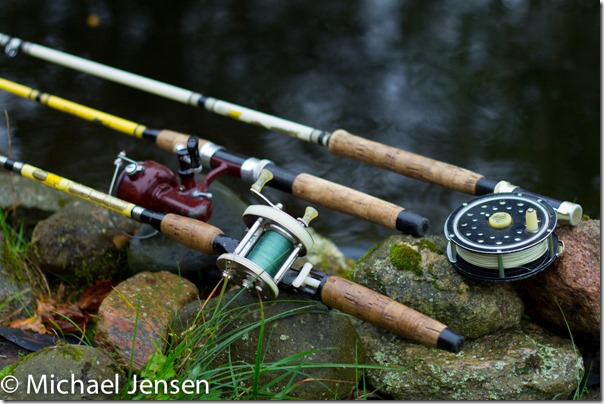 Last spring, when Ulla and I were visiting Rena Fiskecamp in Norway, my Norwegian friend, Kjetil Jansen brought me a present. Kjetil knew that I was into vintage tackle and especially Shakespeare Wonderods, and he had a trio of old rods, that didn't see much action anymore. They were all from the 1950 – 1960's.
It was a fly rod, a spinning rod and a baitcasting rod. All were Wonderods… and made in Norway. I it's a relatively well knows fact, that the Shakespeare factory, at the time where these rods were produced, was located in Kalamazoo, Michigan in the United States of America. So how did real Howald processed Wonderods come to be produced in Norway.
Well that's an interesting story, if you are into angling history. If you aren't – I guess it's kind of boring. But anyway. You came this far… so hang on.
In 1948 two brothers, John and Jakop Tjøstheim, started a production of fishing rods in a small workshop in Strand – a municipality in Rogaland County, Norway. The workshop was placed behind their father's barn.
The Tjøstheim brothers originally planned to start a mechanical business, but they came into contact with a guy from Stavanger, who had a patent claim on a steel fishing rod with… well… ball joints. This construction should, according to the inventor, give some extra power to the cast. A sample of the rod were sent to a company named Gresvig A/S in Oslo. Today it is known as G Sport. They ordered 800 rods – but without the funky ball joint… so much for creative thinking.
But the brothers were in business. They initially named the rod, Good Luck – but it was subsequently produced under the name Jet Rod. I guess it had something to do with jet engines being the hottest new thing at the time. In 1951 no less than 12 employers were working on the factory. But still there was no link to the Shakespeare Company. And steel fishing rods had their limitations. So the world was ready for a new material.
In 1953 the folks in Strand heard exiting news: A factory in the US had patented the production of fiberglass fishing rods.
The brothers made contact with the Americans. They wanted to cross the Atlantic Sea, and learn the technique of using this new material. The price for such knowledge was high: 1000 dollars a day. John bargained the price down to 100 dollars a day. After an intensive course in English language, he travelled to USA.
Upon arrival he told the good folks at Shakespeare, that they would have to teach him everything they knew… in just 6 days. That was all he could afford.
The tough schedule seemed to work fine, though, and when John returned home, he started making the machines they needed to produce fiberglass rods. The rods were made of solid fiberglass, and he had a license form Shakespeare – enabling the brothers to produce rods bearing the Shakespeare name.
In 1957 John returned to Kalamanzoo: This time to learn the technique of building rods after the Howald process (hollow fiberglass rods). These rods were marketed under the name Wonderod. The Tjøstheim brothers produced these rods for all of the Scandinavian marked.
In 1976 Tjøstheim produced 48.000 rods, which was 60 percent of the Norwegian marked for fishing rods.
And the rods I got from Kjetil that summer, all seemed to come from the factory in Strand. The fly rod needed a little love, a bit of handle repair and a new snake guide to get back in business, but the spinning rod and the baitcaster was in very fine condition.
And more important: They now get their share of action again – still alive and kicking after more than fifty years.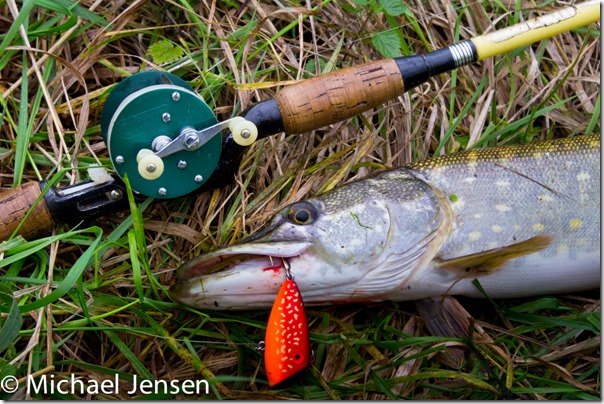 Share