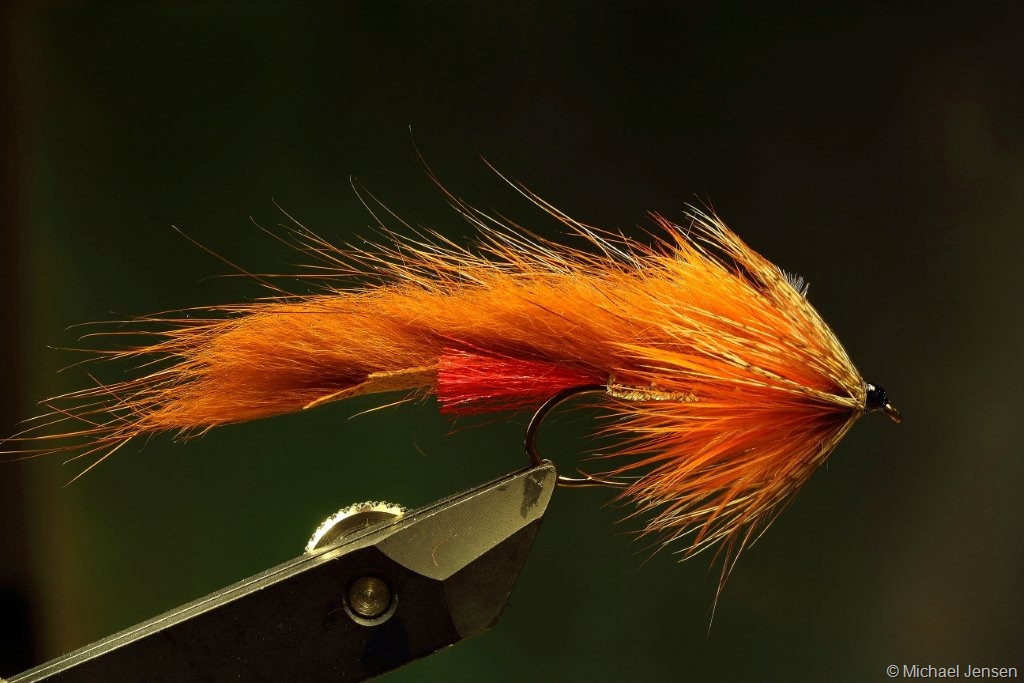 I designed a new fur strip streamer today. The main ingredients being a strip of muskrat fur dyed warm orange brown and a selection of soft hackles. Really like the way this one turned out. It looks deadly in a trout fry kind of way.
I prefer muskrat over rabbit strips, when I tie streamers for trout – finding the rabbit hair a bit too long for small hook sizes. When I want a more bulky look, I use rabbit – but that's primarily for larger tubes, pike flies and really large trout streamers.
Anyway this one will be super for big browns and especially for sea trout, when they return to the river. I will name it Rusty Strip Minnow – and try to give it some swimming lessons in the weekend.
Share